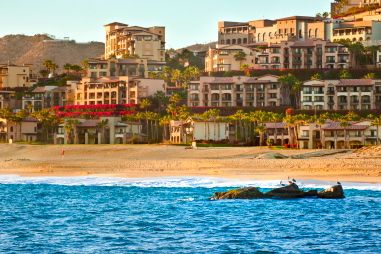 With a beautiful climate and low cost of living, Mexico has been a dream destination for many active adult retirees. However, that may be changing. Today's high crime rates have caused many of these retirees to reconsider, yet, conversely, the decline in Mexico retirees has made relocating south of the border more attractive to those on a budget. Confused? You're not alone.
There are many pros and cons for retirees to consider before moving to Mexico. Safety is at the top of the list, but other practical concerns include the effort it takes to cross the border, how to find a desirable retirement area, and the legal implications of living in another country. Relocating out of the country isn't for everyone and there is no clear-cut answer on whether Mexico is a safe destination.
During the late 1990s and early part of the 21st century, Americans were retiring to Mexico in record numbers. There were many reasons for this trend. The gorgeous weather makes Mexican destinations like Cabo and La Paz perfect for both vacations and resort-style living. The Mexican climate continues to be a draw for many Americans, but it may not be enough to overcome the potential downsides.
Affordability has been another key reason for moving to Mexico, as the cost of living is well below what Americans could find in popular southern states. Today, a Mexican retirement home may be more affordable than ever. Yet the lower home prices are largely due to the fact that many Americans are now afraid that it may be unsafe to retire in Mexico.
There are many reasons why perceptions have changed in this way. Increased crime and a crackdown on illegal drugs have caused conflicts and turf wars. While the turmoil may not be directly affecting resort towns and popular retirement areas, the border wars are making it harder to drive in and out of the United States.
All of this has scared many retirees away from living in Mexico. However, it has also driven down the price of homes, making them even more affordable for American retirees who are not concerned enough to pass up their dream of retiring south of the border.
Those who are considering retiring to Mexico should research the situation for themselves. A good place to start is by visiting the U.S. Bureau of Consular Affairs website, which offers tips for traveling abroad and living abroad. The website also offers country-specific information including in-depth information for those going to Mexico.
Retirees who decide to retire to Mexico can take certain steps to ensure their safety once they get there. The most important thing they can do is register for the Smart Traveler Enrollment Program (STEP) and update their contact information with the American Embassy in Mexico. This will let the embassy update them with travel warnings and important information in case of emergencies.
While retiring to Mexico is more complicated that relocating within the United States, it is a dream that many Americans follow each year. To decide if this is the right path for you, take your time to research the legal implications of living in another country and stay up to date on U.S. travel advisories for Mexico. It is also a good idea to talk to other retirees who have lived in Mexico to learn more about their experiences.