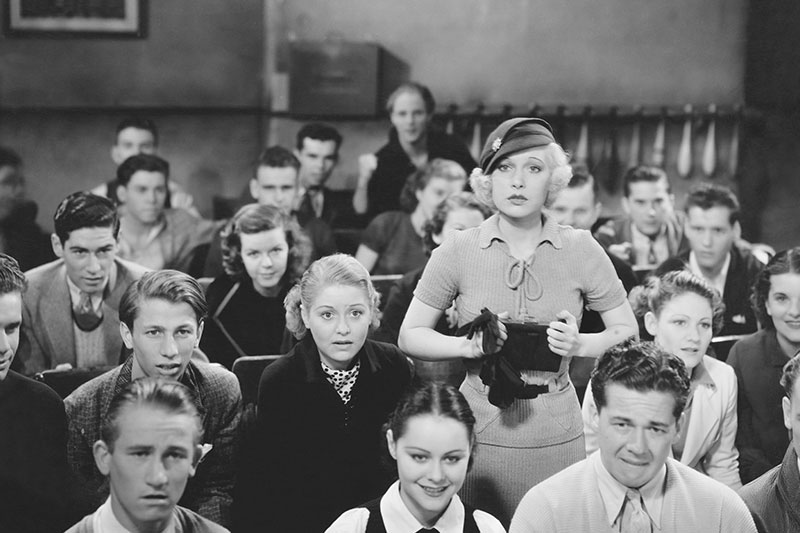 Let's face it - video rental stores are at this point effectively a thing of the past. Whether you're missing browsing for films and the smell of magnetic tape or are one of the many of us that could never quite remember to rewind, there is an ever-increasing set of options beyond what's available on cable television. Video streaming services like Netflix, Amazon Video, and Hulu all have large and varied offerings that are thankfully much more diverse than the newest summer blockbuster movies. With the abundance of streaming options now available, indulging in a little bit of Hollywood nostalgia has never been easier.
Video streaming services have proliferated as more people are "cutting the cord" and canceling cable subscriptions in exchange for better and more personalized options. As new streaming services enter the market (usually at about $7-10 a month) so do new devices allowing everyone to use a number of streaming subscription services on an a la carte basis. If you've purchased a DVD or BluRay player in the last few years, you may already have all the capability you need to begin streaming movies and T.V. shows as most of them are equipped for streaming. If not, other streaming devices like Roku and Google Chromecast start at around $30 and have simple, straightforward setup. Recognizing the popularity of classic movie nights, many active adult communities are incorporating streaming capacities into their cinemas and media rooms as well. Now that we've gotten the "how to" sorted out, let's explore what's showing!
Netflix
Netflix is one of the giants of the industry and its selection of classic movies is what one would expect. Billy Wilder's blockbuster romantic comedy The Seven Year Itch is currently available on the service. At the time, this was star Marilyn Monroe's biggest box office success and marked a real high point in her career. Who, after all, can forget the iconic and indelible image of Monroe standing over a New York City steam grate?
Lots of folks have strong memories of The Day The Earth Stood Still - that is to say, strong memories of being in either wonder of the alien beings or absolutely terrified of them. Complete with flying saucers and a truly eerie score that has held up over the years, the film is an absolute classic for lovers of sci-fi.
Endless Summer is regarded as the definitive surfing film and is available on Netflix. It is widely credited with bringing the sights, sounds, and lifestyle of surfing to an audience far beyond the coasts. Whether you grew up a 'beach bum' or are as familiar with a surfboard as you would be with a UFO, the movie is a nostalgic and relaxing look at the sport that is especially good on cold winter nights as a reminder of summers to come.
Amazon Video
Amazon Video comes as a perk with Amazon Prime membership and, as such, is a service a lot of people aren't even aware they have access to. Amazon Video has a wide yet eclectic variety of classic films, many of which might be familiar to matinee enthusiasts of the 1950s and early 1960s.
Vincent Price's more campy than creepy 1959 film House on Haunted Hill is perfect for giving grandchildren the heebie-jeebies around Halloween.
If you're feeling a bit more sophisticated, Stanley Kubrick's 1968 film 2001: A Space Odyssey is available and is just as thought-provoking as it was nearly 50 years ago. Even with digital special effects dominating films today, 2001 still looks thoroughly stunning.
FilmStruck
This newcomer in the streaming market has been turning heads in cinephile circles since its debut late last year. The service itself is a collaboration between two titans of the film preservation industry: Turner Classic Movies cable network and the Criterion Collection home video distribution company. The service distinguishes itself from the competition by offering curated lists of films highlighting genres, eras, and artistic themes that make it much easier to find a film to enjoy.
When historians, cultural anthropologists, and music fans discuss pop music there are two distinct eras often thought of: before the Beatles and after the Beatles. A Hard Day's Night follows the Beatles just as the world was getting to know them, capturing the excitement and pandemonium of being the world's foremost pop stars in hilarious fashion. The famous "train scene", for instance, showed this changing world that the band was more than just a flash in the pan and talented beyond writing a catchy tune. The version presented by FilmStruck was fully restored for the film's fiftieth anniversary and the sound was remixed for modern home video equipment at the iconic Abbey Road Studios.
Equally influential in the world of music is folk singer turned rock musician turned legend Bob Dylan. His first experience touring abroad was documented in 1967's Don't Look Back. Shot often with a single camera and primitive sound equipment, the film follows Dylan, as well as Joan Baez and Donovan at the dawn of their careers, with a level of familiarity that goes beyond their celebrity and chaos and instead portrays them as young adults in a rapidly changing world. The film's ability to make a performance in the cavernous Royal Albert Hall feel intimate and vital is something few filmmakers have been able to achieve before or since.
The new age of cinema and home video has changed how we watch films. While theaters and film festivals are here to stay, gone are the days of video rentals and subpar T.V. edits of classic movies. With the wealth of streaming services offering so many ways to watch the loved classics of your childhood, it is easier than ever to enjoy movie nights.