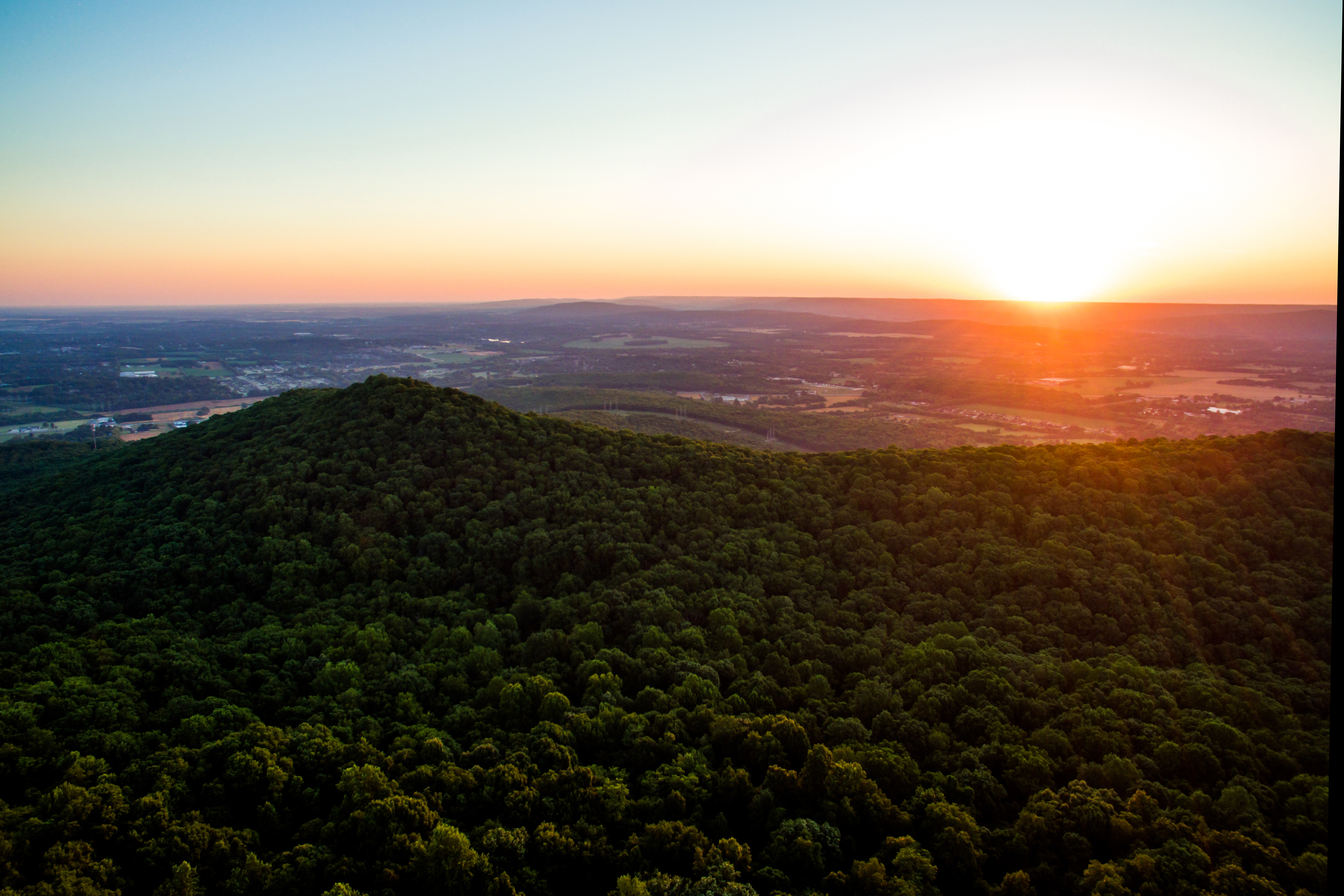 Florida, Arizona, and Texas might take the lion's share of attention when it comes to retirement destinations, but many smaller cities in lesser-known markets have plenty to recommend them. From Southern towns to an Eastern metropolis to the Sierra Nevada, here are some retirement destinations you may have never considered.
Despite being included on multiple lists as one of the best places to retire, Huntsville remains a lesser-known retirement destination. The city enjoys a healthy economy thanks in part to its status as "Rocket City." NASA's Marshall Space Flight Center calls the city home as it develops new technology for deep space exploration. A relatively low cost of living and tax rate along with mild winters make Huntsville popular among retirees. The area also has plenty of golf courses and parks for enjoying the warm climate.
The Villas at Research Park offers homes amidst the city's science and technology industry while Villas at Jones Valley is closer to the parks and shopping centers in southeast Huntsville.
Myrtle Beach and Asheville in the Carolinas get a lot of love nationally, but Charlotte has a lot to offer as well. The bustling Uptown area offers museums, professional sporting events, and gourmet restaurants, while the surrounding neighborhoods provide an easygoing, suburban-like lifestyle. Housing in Charlotte is quite affordable compared to other cities and cost of living is relatively low.
A brand new 55+ community, Cresswind Charlotte, is going up on the eastern edge of Charlotte among scenic woodlands next to Larkhaven Golf Club. Regency at Palisades, another fairly new development, offers boating and fishing in the neighboring Lake Wylie.
History buffs and beach lovers should check out retirement options in Plymouth. The city's historic district contains a variety of museums and monuments telling the story of New England's first established colony. A lesser-known attraction is Plymouth Long Beach, a three-mile peninsula where locals soak up the sun and also acts as a popular birdwatching spot.
Located a comfortable distance from downtown, Seton Highlands at The Pinehills grants its residents access to two clubhouses in addition to the city's amenities. Summer Reach, a new 55+ community, is closer to the city center and right down the street from the expansive Morton Park.
While New Orleans gets much of the glory in the Bayou State, Bossier City in Northern Louisiana is a slightly quieter place to retire, though it offers its share of entertainment as well. The city is home to four riverboat casinos as well as Harrah's Louisiana Downs, a horse-racing track and casino. Built along the Red River, Bossier City offers scenic views and public parks along the water.
Shops and restaurants in the Louisiana Boardwalk always make for a fun outing. A mild climate allows residents to enjoy the outdoors at any time of year while a low tax rate and affordable housing options ensure that retirees can stretch their savings further. Several gated communities can be found on the peaceful north end of town, including Cypress Bend, Willow Lake, and The Crossing at Wemple.
Another city known for its casinos, Reno enjoys a warm climate and proximity to some of the West's finest outdoor attractions. The city sits in the rain shadow of the Sierra Nevada Mountains, resulting in a large number of sunny days per year. Humboldt-Toiyabe National Forest on Lake Tahoe is only 40 miles from downtown.
Residents of the 55+ Sierra Canyon community are particularly well-situated to enjoy the mountains, located just ten minutes from the California border. Regency at Damonte Ranch is conveniently located near I-580 as well as the Reno-Tahoe International Airport for longer trips. Nevada is one of seven states with no income tax, so retirees in Reno can spend more of their money how they choose.