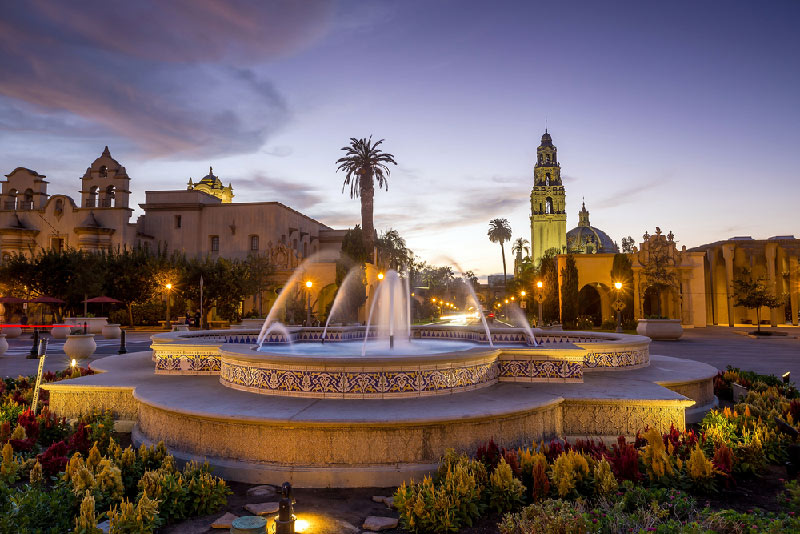 While San Diego, California may be thought of as a surfer's paradise and unaffordable at one time with average homes going for half a million dollars, it's time to rethink. Sunny days in San Diego during the wintertime and comfortable temperatures in the summer make the climate perfect for people 55 and over.
While San Diego is known for eleven beaches with soft sand and excellent surf conditions, there is much more to do than boating, fishing, and surfing. Numerous golf courses and over 50 recreation centers cater to people from all age groups and income levels. San Diego also has the largest aquatic park on the West Coast, Mission Bay Park.
Everything San Diego Has to Offer
For land lovers there are over 5,800 acres of recreational areas, which offer plenty of opportunity for hiking and overnight camping. Since the temperature generally does not drop below 48 degrees in the wintertime, San Diego is perfect for people who enjoy the outdoors.
Not only does San Diego cater to people who love outdoor activities, but with hundreds of special events everyone can find plenty of things to do. Museum exhibits, concerts, bazaars, library events, and theater performances are just some of the examples of year-round entertainment. Qualcomm Stadium hosts football and other sport and related events to satisfy the sporting enthusiasts.
Real Estate In San Diego
San Diego is not congested like other cities of comparable size. Most destinations can be reached within 20 minutes by car, which makes it a very attractive location. However, just like the rest of the country San Diego has had its share of issues with the economy. This is reflected in the housing prices as well, which benefits those looking to retire in an area previously unaffordable for a vast majority of the population.
The price per square foot when compared to September 2005 has dropped as low as 57 percent for condos, with a slightly better percentage for single-family homes. As of June 2009, the median home price for San Diego was at slightly over $300,000. This is a huge drop compared to a median price of $500,000 from November 2005 and an eight-year low.
There has been a recent upward trend in prices of homes sold for the first time since July 2006. However, foreclosures still outpace home sales. In addition, with a local unemployment rate of around ten percent and an estimated eight percent of homeowners 90 days behind on their mortgage payments, the area is expected to remain affordable for the foreseeable future.
All this is good news for active adult buyers and retirees in the market for a new home. Since interest rates are still low, for those 55 and over who previously thought they had to settle in less desirable locations, San Diego is now an affordable and very attractive retirement living option.