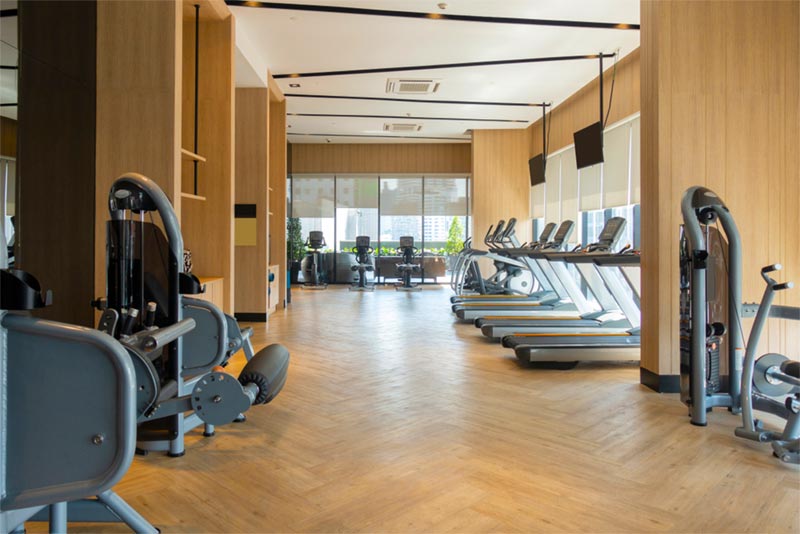 As boomers grow older, the desire to stay physically fit is a top priority. Many 55+ adults are finding the ability to reinvent themselves and stay more physically fit by moving to active retirement communities.
Nearly every community offers some type of fitness center. Some active adult communities are now offering mega workout facilities complete with fitness instructors, plenty of cardio equipment, weight machines, free weights and flat screen televisions.
Other communities, however, may only offer a hapless attempt at a fitness center by designating a small room in their recreation lodge as the fitness room and adding a few machines. One thing seems for sure, though: no matter how big or small the fitness center is, the community will surely promote the fact that they offer "state-of-the-art" fitness facilities.
What Qualifies as "State-of-the-Art?"
The term "state-of-the-art" fitness center should be reserved for a select number of facilities that truly offer something better than all others. To be "state-of-the-art" means one has achieved the pinnacle of their category and offer something unmatched by nearly all others in their field.
Oddly, the term "state-of-the-art" has become synonymous with the words fitness center. Active retirement communities large and small have adopted this term when describing their facilities. The phrase has become so commonplace that most potential buyers fail to give much weight to the term and assume that it means the community offers a really nice fitness center.
The downside to this is if someone purchases a home in a community on the promise that there will be a state-of-the-art fitness center and then immediately realizes that their idea of "state-of-the-art" compared to the builder's idea is quite different. Disputes can easily arise out of false expectations.
How to Know for Sure
The point is to not take the term "state-of-the-art" at face value. It has become overused and is practically meaningless. If you are moving to an active adult or retirement community and the ability to stay physically fit in a nice fitness facility is a very important part of your reason to move, be sure you do your homework beforehand. If the facility is complete, tour it. If the community is just starting and there is nothing to see, be sure you get details on the size of the fitness facility and the amount of equipment that will be offered. If there is an activities director, talk with them about classes and instructors that will be available to residents. Do not let your notion of "state-of-the-art" materialize into serious disappointment when the facilities fail to meet your expectations.