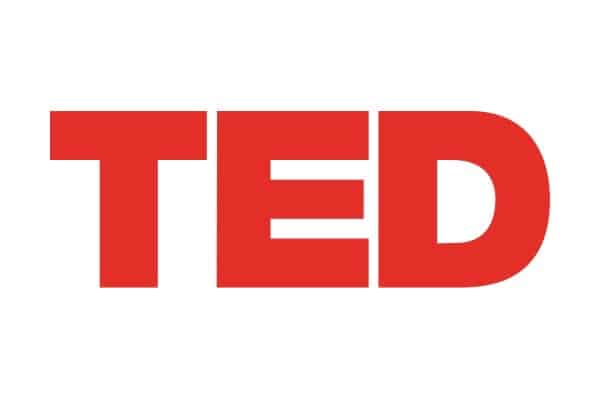 If you're not familiar with TED talks or haven't checked one out yet, then you're in for a treat. TED is a nonprofit organization that is devoted to spreading ideas through short, powerful talks. TED began in 1984 as a conference about technology, entertainment, and design but has since emerged to cover a wide range of topics that appeal to different audiences. Its mission is to spread ideas through a global community where people from various backgrounds can engage, learn, and inspire one another.
There are many TED talks available online that Boomers can watch that might help change their lives. Each of these TED talks offers some insight to retirees or those who are about to retire about topics like aging and retirement planning to saving money and downsizing. Check out these short and easy-to-watch videos that appeal to many people and might even inspire a few Baby Boomers too.
It's no secret or miracle that some people live a long life. If you've ever wondered how people can live to be 100 or more, then you'll want to check out Dan Buettner's TED talks about aging and longevity. Discover the nine common diet and lifestyle habits of people from different cultures and communities who have lived to be past 100. You'll also learn about how societal and cultural differences affect our health and lifestyle.
Oscar-winning actress, activist, and fitness guru Jane Fonda gives a phenomenal TED Talk about aging and how the last three decades of life are a developmental stage with its own significance. With people living longer (about 30 years longer than previous generations) find out how you can continue to grow and learn as well as merge those new experiences with all the wisdom gained from the past. You'll learn how to make the most out of your life's "third act."
Author Isabel Allende, 71, has always written about passion in her books. Now she brings her inspiration and passion to this TED Talk about her fears as she notices more wrinkles as she ages. She discusses her life experiences and how people who are aging should still plan to live a passionate life no matter what.
Get real-life advice and tips from economist Shlomo Benartzi about how you can save more money for retirement. Learn how to apply behavioral finance skills in order to manage your money and risks and understand the common mistakes people make with money.
Happiness really is a state of mind and, according to Dan Gilbert, a Harvard psychologist and best-selling author, the human brain has the power to manufacture happiness. Boomers heading for retirement may learn a few things about how they can achieve true happiness even when they don't get exactly what they want in life.
Baby Boomers might struggle with downsizing when they are heading toward retirement. Moving from a large family home into a condo or smaller home can be challenging for some retirees, and if they don't like getting rid of their possessions it might be even more difficult to adjust to this new lifestyle. Graham Hill, designer and writer, talks about how people can live a happier life if they "edit their life" by following his three rules. He offers downsizing tips and advice on how less is really more in this compelling TED Talk.
Alzheimer's is a scary disease that cannot be cured or prevented. When Alanna Shaikh, a global health expert, witnessed her father suffer from this disease she decided to take charge of her life from that point on. While most people live in denial that they will never be victims of Alzheimer's disease, Alanna didn't. She started to follow a new path in life by living healthier and becoming a better person. Listen to her three steps on how she is actively preparing herself in case she becomes ill.
No one likes thinking or talking about death but unfortunately, it is a reality that we all must face. Judy MacDonald discusses why it's important to have the discussion with family and how to practically plan ahead. She shares her five practices for planning a good end of life that will give you peace of mind.