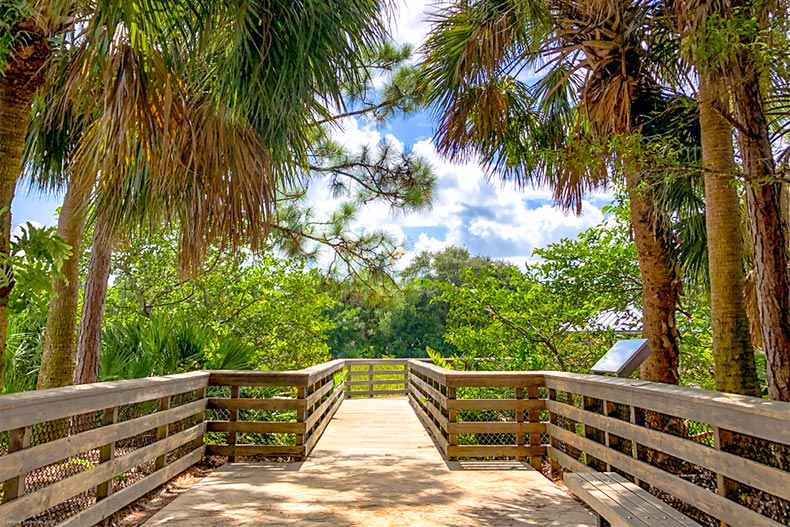 More than 45 million Americans watch birds, either at backyard feeders or out in their natural habitats, according to the U.S. Fish and Wildlife Service. Active adults in Florida who enjoy looking for new species and catching a glimpse or a picture of an alligator, bobcat, black bear, or gopher tortoise have hundreds of opportunities around the state. Amateur wildlife watchers who don't know where to start get a bit of a cheat sheet thanks to The Great Florida Birding and Wildlife Trail (GFBWT).
Getting to Know The Great Florida Birding and Wildlife Trail
The GFBWT is a network of 510 sites in Florida, including urban parks, seaside spots, nature trails deep into wild forests, and habitats unique to this state, such as marshlands, wetlands, scrub ecosystems, and grassy prairies. The goal of this trail is to encourage conservation in a state that's rapidly developing, provide outdoor recreational opportunities, and an appreciation for Florida's natural beauty and diverse organisms.
Most of this trail is dedicated to birds, but it's not unusual to see snakes, turtles, manatees, fox squirrels, and other unique animals during a visit. The trail is divided into four sections, and every region of Florida has at least a few local spots that are easy to visit.
Active Adults in Florida's Panhandle: Where to Bird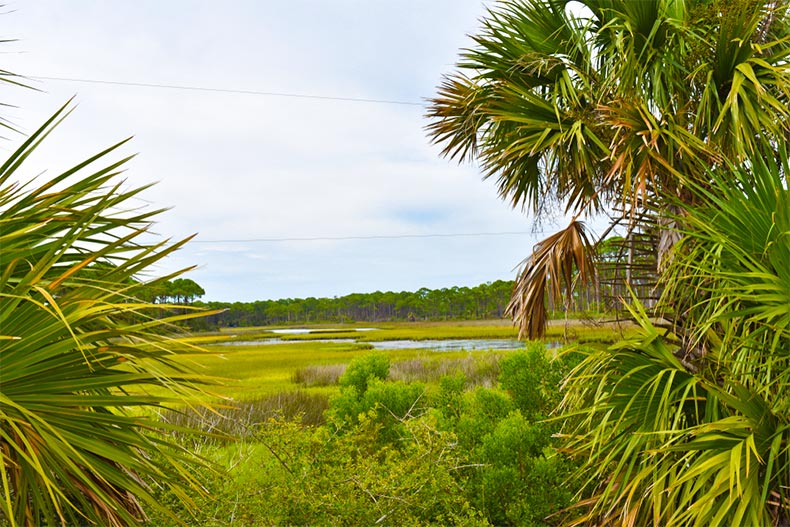 Florida's panhandle includes the state's capital, Tallahassee and Pensacola, close to the Alabama border. One of the best spots for birds and wildlife is in Port St. Joe. St. Joseph Peninsula State Park suffered some hurricane damage during Hurricane Michael in 2018. Camping is still impossible, but a day trip to this part of the coast might include dozens of raptors and songbirds. The spot is known for its northern harriers, broad-winged hawks, and Cooper's hawks. Wintering waterfowl such as grebes and mergansers can be seen bobbing in the gentle waves, and over 25 warblers have been spotted.
In West Niceville, Turkey Creek Park is on the birding trail and has an accessible boardwalk offering views of turtles, Mississippi kites, and green herons. There's plenty of shade and a kayak launch. Camp Helen State Park is another worthy spot on the birding trail and one of the largest coastal dune lakes in the state. Located in Panama City, it's close to two active adult communities currently being developed. These are Watersound Origins and Latitude Margaritaville Watersound, both expected to open in a little more than a year.
The Great Florida Birding Trail West Side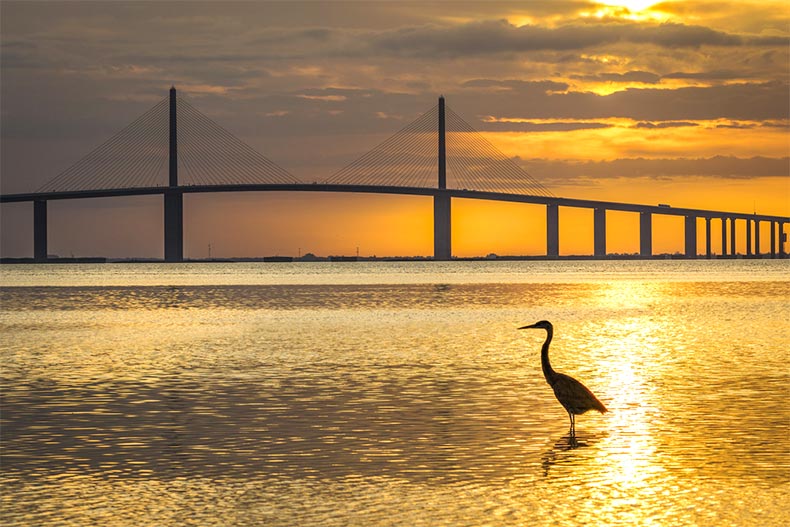 Gainesville is home to the University of Florida and a large handful of birding and wildlife spots. Paynes Prairie State Park has several different birding trail locations, and in addition to diverse birds, visitors are likely to see wild horses and even buffalo. The prairie is prone to flooding, but when it's dry, trails not to miss for wintering and resident bird species include La Chua Trail, Bolen Bluff Trail, and Lake Wauburg. There's a great viewing spot and boardwalk right off Highway 441.
The Gulf Coast around Tampa and St. Petersburg are well-populated with birds and wildlife. Fort de Soto Park in Tierra Verde is one of the most popular birding spots in the world, with 330 species having been spotted. Take a ferry over to Egmont Key State Park and look for osprey, magnificent frigatebirds, and herons.
Cockroach Bay in Ruskin has a well-populated duck pond and is home to palm warblers and pileated woodpeckers. It's also close to Sun City Center, one of the most popular areas in Tampa for active adults, including Kings Point.
East Section of The Great Florida Birding and Wildlife Trail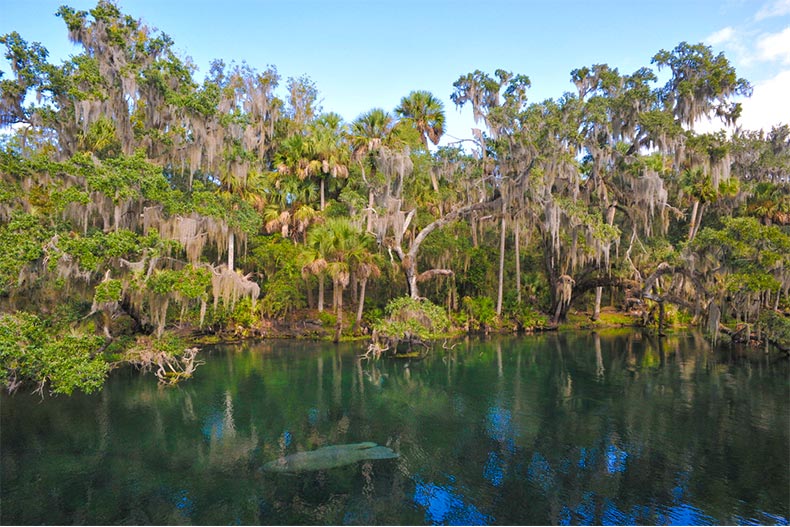 Look for wild turkeys and northern bobwhites, or just enjoy the warm springs in Blue Springs State Park.
Start your birding expeditions along the Atlantic Coast in Volusia County where you're most likely to see the Florida scrub jay. This bird is only found in Florida and it's both social and vocal, so you have a good chance to see it if you're in the right place at the right time. Try Lyonia Preserve in Deltona, a hot and exposed hiking trail which is best done in the winter or spring.
Blue Springs State Park in Orange City is on the St. Johns River and a major spot along the birding trail. You may see scrub jays as well as wild turkeys, northern bobwhites, and eastern towhees. Look for manatees slowly making their way from the river to the springs in the winter.
Inland, the Orlando area offers a lot of spots along the birding trail. Orlando Wetlands Park in Christmas is one of the more unusual destinations. It's a water treatment and disposal facility turned wetland area. You'll see nesting alligators, more than 50 butterfly species, as well as birds like whistling ducks, purple gallinules, limpkins, and the wintering American coots.
Tosohatchee Wildlife Management Area is close to Orlando Wetlands. It's a birding trail hotspot due to its high population of hawks, bluebirds, sparrows, and turkeys. One of the most desirable 55+ communities close to this area is Serenity Reserve in St. Cloud, which has several of its own natural parks and even a community herb garden.
Birding in Southern Florida: Sarasota to Miami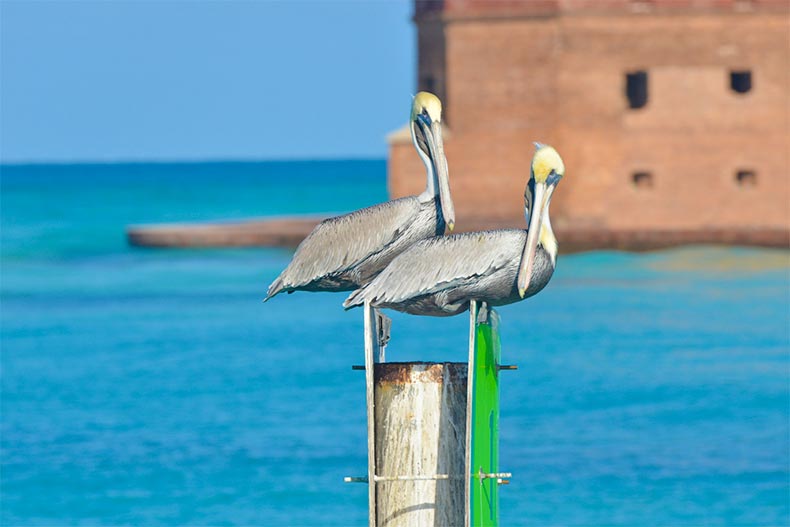 Whether its birds, fish, or historic Fort Jefferson that draws you to Dry Tortugas National Park, you'll enjoy all three.
It's hard to beat the Everglades in the Miami area while seeking birds and wildlife. It's one of the largest wilderness areas in the U.S. The American crocodile and the Florida panther are resident, and visitors might even catch a glimpse of a flamingo. More common birds will include hawks, owls, roseate spoonbills, and wood storks. The Dry Tortugas in Monroe County is remote and wild, and visitors see birds they won't see elsewhere, such as sooty terns, the black noddy, and roseate terns.
Sarasota has a well-organized Audubon Society, so residents and visitors to the area have lots of birding trail destinations to enjoy, including Celery Fields, where you're likely to see brown-headed cowbirds, juvenile bald eagles, and purple martins.
Check out the birdwalk at Myakka River State Park, a birding destination that is known for white pelicans, black-necked stilts, tri-color herons, and migratory robins. The river is full of alligators as well. Birders and boaters looking for private waterfront property should consider Siesta Harbor in Sarasota, which has its own fishing dock and beach access.
Florida has several special spots along the Atlantic Flyway, the route taken by migratory birds from the Caribbean to the Arctic. Active adults on The Great Florida Birding and Wildlife Trail will not be disappointed in what is seen, experienced, and photographed.