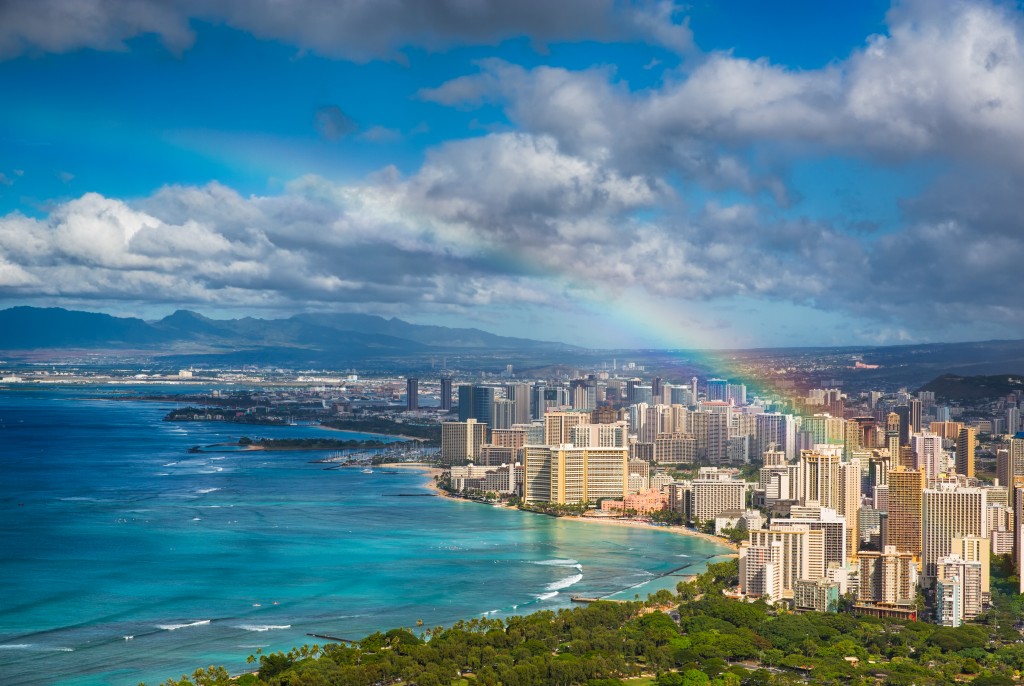 Hawaii holds a unique place in the American imagination. A true paradise on earth with moon-white sand, a sparkling blue ocean as far as the eye can see, dipping lagoons, and skyscraper mountains - all on the same island.
It's no surprise then that Hawaii ranks as one of the most desired locations for retirement (or just to live, period). But the island state has another mythology attached to its name: that it's prohibitively expensive.
Yet Hawaii still attracts people from all walks of life who want a lifestyle that is simultaneously laidback and active, a perfect situation for retirees seeking warmer weather and nearly endless recreational and cultural options. Yet most retirees never look at Hawaii, dismissing it as out of their budget.
Here we take a look at the best reasons to rethink your retirement location and take the plunge to Hawaii. First, the good news…
It's as Expensive as You Make It
Yes, Hawaii has a high cost of living. Sperling's Best Places gave Hawaii a cost of living index of 185.2 (the average cost of living in the United States is 100), meaning that it's nearly twice as expensive as the rest of the country. Horror stories abound of ten dollars for a gallon of milk and gas prices usually a dollar more per gallon than their mainland counterparts.
Yet living on a budget in Hawaii is realistic. The main reason why so many basic goods are expensive is that most of them are shipped from the mainland. This makes local products much cheaper than those coming from the continental United States. Locals often shop at farmers' markets (which take place year round at many locations) and the recent introduction of stores like Costco, Sam's Club, and Walmart have created cheaper shopping options.
And the gas prices? You live on an island, so any increase in the cost of gas is easily offset by the reduced time spent driving. In fact, Hawaiians spent less on gas and car maintenance than other popular retirement states like Florida, Texas, and Arizona
And if traveling to the mainland to visit family seems out of your price range, just remember that you live in Hawaii. They'll come to you.
You'll Live Longer
That laidback lifestyle, endless recreation, and the inescapable ocean breeze? Ends up it does more than just make you feel refreshed. It'll actually add years to your life.
In fact, in 2014, money-rates.com named Hawaii as the best state to retire in, naming the state's life expectancy rate as the reason it's the best state for today's seniors. On average, 55+ adults living in Hawaii enjoy the best life expectancy rate in the country at 81.3 years, against the national average of 78.74 years. Experts singled out the state's health insurance coverage, public health funding, and incidents of preventable hospitalizations as being the prime reasons for the healthy population.
Of course, the inimitable natural environment and culture of island life leaves its imprint on the inhabitants. The bombardment of Vitamin D from sunshine, the culture's emphasis on healthy eating and local produce, and exercise-centric lifestyle (Hawaiians hit the gym more than any other state) gives Hawaii the distinction of being one of the country's healthiest states.
The high cost of living also seems to do little to dampen the spirits of residents, as Hawaiians are also the least stressed of any other state in the country.
Low Taxes for Retirees
It might be a surprise to hear that Hawaii has some of the most favorable taxes for homeowners and retirees.
Hawaii has, by most measures, the lowest property taxes in the country, charging their homeowners a paltry average of $482 annually (by contrast, New Jersey charges nearly $4,000). Taxpayers who are 65 and over pay a significantly reduced income tax and distributions from pensions and Social Security are exempt. Employer-based plans are partially taxed.
Hawaii, as one would assume considering its status as a tourist haven, does charge a steep sales tax – kind of. Instead of a generic sales tax that mainlanders are accustomed to, the state government charges businesses an excise tax of 4%. The business then passes that cost on to the customer, although the markup for the excise tax is capped at 4.75%. The island of Oahu charges an additional half percent to fund its mass transit program. Even with the excise tax, Hawaii has one of the lowest rates in the country, consistently rated in the top five states for tax friendliness.
You Can Live in a 55+ Community in Hawaii
The popularity of the 55+ lifestyle has even made its way to the island of Oahu. Developed in the early 1990s, Olaloa has been attracting active adults from all around the country due to its amenities, affordability, and incredible location in the middle of Oahu. Residents have full access to a community center that hosts an exercise room as well as social spaces like a lounge, billiards area, ballroom, and library. Taking full advantage of the state's natural habitat, Olaloa has open spaces, walking trails, and even a community garden.
With 360 condominium units, Olaloa is large enough to represent several interest groups while being small enough to not get lost in the crowd. Although the units are small in size, the neighborhood's low price point (homes start in the mid $200,000s) make Olaloa a perfect choice for active adults looking to try retirement in the happiest and healthiest state in the country.