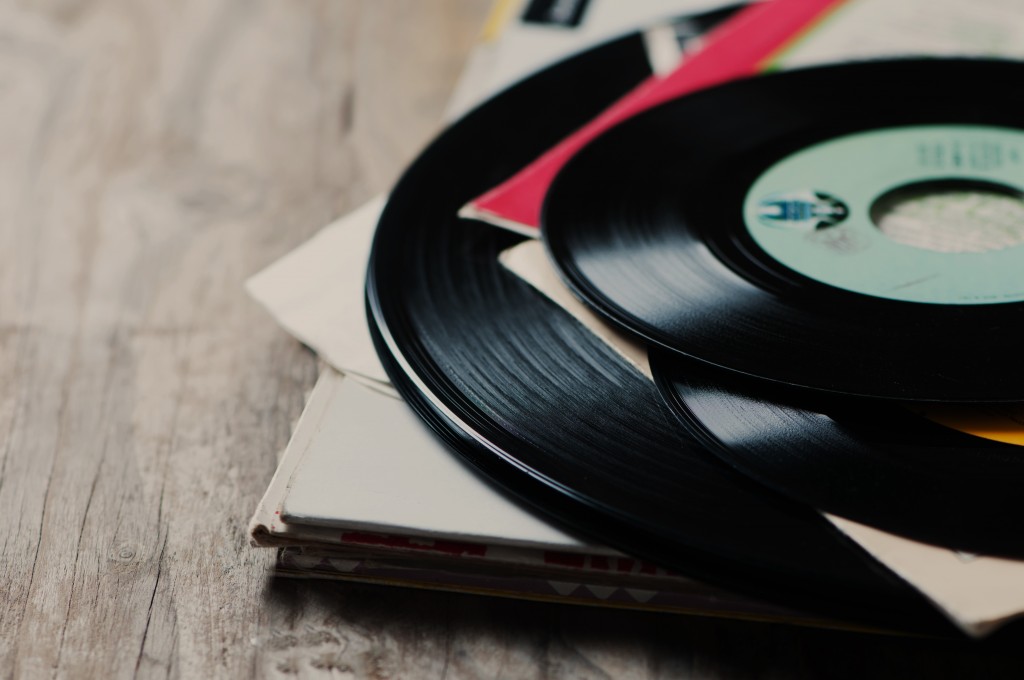 Baby Boomers came up in a time of unparalleled chaos and prosperity, uncertainty with a healthy dose of predictability. If music is a reflection of the times, then the songs that defined the Baby Boomer generation try to make sense of the optimism, protest, and care free attitude that seemed to infuse the world around them.
Here we take a look at the songs that made the Baby Boomer generation one of the most exciting times in music history, with protest ballads to bleak narratives to carefree rock and roll.
There are few bands who can confidently claim the role of ambassadors of rock music, but this British outfit is just that. Mick Jagger and co. stormed onto the U.S. charts with this instant classic, whose upbeat and catchy tone obscured its critique of modern culture. After its release in 1965, "I Can't Get No (Satisfaction)" spent four weeks in the number one spot. The single would catapult The Rolling Stones into becoming one of the most iconic bands of all time with a career stretching for over 50 years with few signs of slowing down.
Fun Fact: The distortion heard on the song is from Keith Richards playing his guitar through a Gibson Fuzz Box, creating the fuzz guitar style that would become popular in the 1970s.
Chuck Berry's autobiographical song was an immediate hit thanks to its famous guitar riff and whimsical lyrics. "Johnny B. Goode" created an uproar when it was first released in 1958. "Johnny B. Goode" is part life story and part fantasy, but it brought even more fame to the young Chuck Berry who had already topped the charts with "Maybellene". The song is now considered one of the most recognizable of all time.
Fun Fact: "Johnny B. Goode" is one of four American songs on the Voyager Golden Record as representative of rock and roll.
After building his reputation as an R&B singer, it was the release of "What'd I Say" that ushered Ray Charles into the mainstream. Not only did the song introduce Ray Charles to the world, it also introduced the world to a new genre of music: soul. Its playful rhythm and use of call-and-response enraptured listeners, launching Ray Charles' career that spanned five decades.
Fun Fact: When Paul McCartney first heard "What'd I Say," he knew that he wanted to be involved in making music.
Not only is "I Want to Hold Your Hand" one of the most recognizable songs of all time, it was also one of the most pivotal events in popular culture in the 20th century. Catchy and simple lyrics made the song palatable, but the use of harmony and chords turned it into a phenomenon. The year it was released, 1964, would see The Beatles have seven singles reach the number one spot, a record that stands to this day and it all started with this hit.
Fun Fact: The Beatles' performance of this song on the Ed Sullivan Show is an iconic moment in television. Although met with fan frenzy unseen until that day, The Beatles were booked on Ed Sullivan's show before the song was released, meaning that they were actually paid less than most performers on the show.
Released in 1965, Bob Dylan's sprawling epic about a woman's fall from privilege to being penniless captured audiences with its folk sensibilities and unrelenting pessimism, a respite from the deliriously upbeat and blithe lyrics dominating the airwaves. Although dealing with a bleak subject matter, Dylan's innate storytelling abilities and rock sound made it an instant classic and it currently stands as his most commercially successful release to date.
Fun Fact: The song's popularity wasn't just surprising because of its subject, but also because of its length. Most radio stations didn't want songs longer than three minutes, "Like a Rolling Stone" clocks in at 6:13.
Often credited with making rock and roll music acceptable to adults at the time, Chubby Checker's highly danceable tune was a sensation in 1960. Eliciting scenes of dance halls and malt shops, this wholesome tune was an instant success with teenagers and their parents alike. The song would go on to be named the biggest hit of 1960 by Billboard Magazine.
Fun Fact: The song's author, Hank Ballard, got the idea after watching The Midnighters on stage dancing "like they were trying to put a cigarette out."
Simple lyrics with a full-bodied voice, Aretha Franklin's cover of this Otis Redding ballad became a landmark in R&B music. The song received continuous airplay and would hit number one upon its release in 1969, becoming an iconic song for civil rights and feminist movements throughout the decade.
Fun Fact: Otis Redding's original version only had verses with no chorus or bridge. The ubiquitous chorus was added by Aretha Franklin when she was recording her version. Are we missing any of your favorites? Let us know in the comments below!