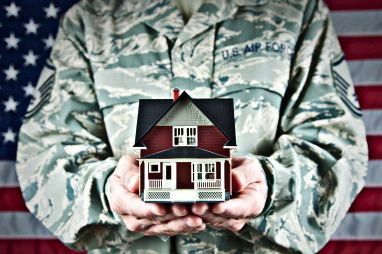 When it comes to relocating for retirement there are many things to take into consideration besides climate and attractions. While Florida, Arizona, and Texas are popular destinations for active adult communities, many other states provide veterans with benefits that range from special exemptions, number of VA healthcare facilities, and job opportunities specifically designed for the retired military.
While almost every state offers benefits for veterans, here are five unique states (in no particular order) to consider if you're a military retiree:
1. Pennsylvania
Pennsylvania is a surprisingly popular state for retirees for many reasons. Any veteran who is a resident of Pennsylvania that was honorably discharged is exempt from all real estate taxes. Additionally, upon death, this disabled veteran's tax exemption can be passed on to an unmarried surviving spouse if they show financial need.
2. Wyoming
In terms of the number of VA health facilities, the state of Wyoming has more VA medical centers per resident than any other state. According to WalletHub's study, for every 10,000 residents, there are 3.01 VA health facilities in the state.
3. Montana
According to WalletHub, the average officer is just 45 years old when retiring from the military. Though many are empty nesters looking to downsize, many veterans are working active adults. In 2014 Montana had the most veteran-owned businesses, with 12.2 for every 1,000 residents.
4. Delaware
WalletHub's survey found that Delaware provides veterans with the highest quality of life compared to the rest of the country. How did they come to find that ranking? It's based on the percentage of the population that's over 40 years old, weather conditions, number of veterans per 100 residents, and number of homeless veterans per total number of veterans.
5. Oklahoma
Advantages for military retirees in Oklahoma (specifically Oklahoma City) include a very high number of jobs that require military skills. Primary job sectors are in government, medical, and aviation. These provide veterans with a low unemployment rate, plenty of federal jobs, on or near four military bases in the area.
Again, these are only five unique states to consider if you're a retired veteran. Want to know more about veteran benefits throughout the nation? Check out military.com's complete state-by-state directory of veteran benefits.