8 minute read
The Phoenix area of Arizona is one of the most popular retirement areas in the U.S. The Arizona climate enables an active adult lifestyle, and residents have easy access both to Arizona's desert landscape and the urban attractions of the country's fifth-biggest city. Sun City, the first 55+ community, takes full advantage of its ideal location.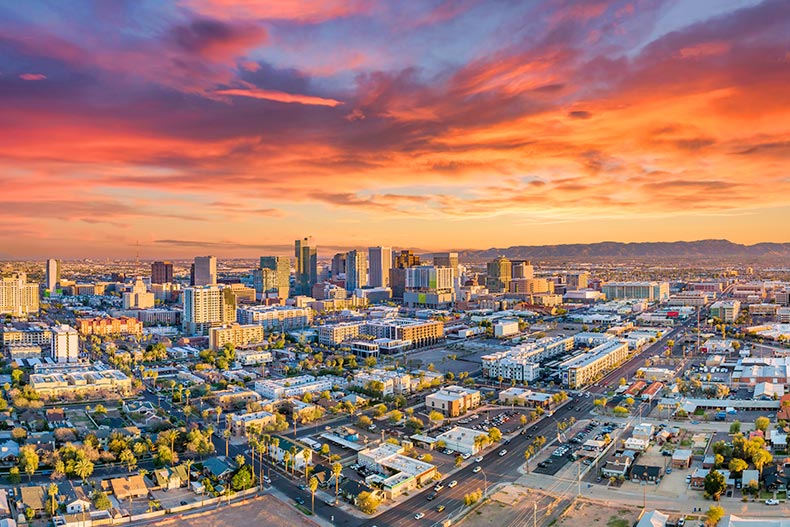 Phoenix Homebuying Guide
Want to retire in Phoenix, Arizona? Our guide can help you take the first step.
Overview of Sun City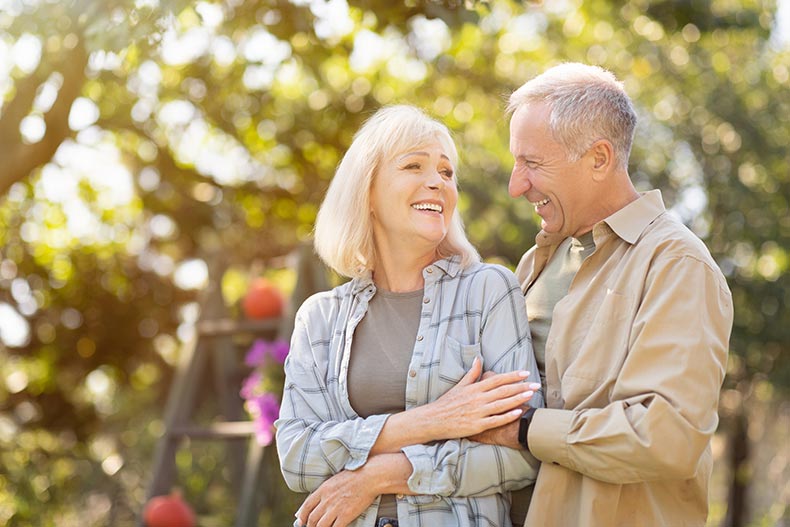 Sun City is in the northwest of the Phoenix Metropolitan Area, only a 25-minute drive from both Downtown Phoenix and Phoenix Sky Harbor International Airport. It's ideal for active adults who plan on traveling in their retirement, either domestically or internationally. Yet, if you drive 25 minutes in the other direction, you leave urban Phoenix well behind and enter the desert.
It's not by chance that Sun City has such a good location. A great deal of thought and planning went into building the first active adult community in the country. Now, almost 65 years later, it remains a top choice for retirees and has a population of around 40,000 people in 28,000 homes. Clearly, lots of people still think Sun City is a good place to live.
This isn't surprising as among the amenities here are eight golf courses, seven recreation centers, a hospital, thirty churches, and a synagogue. Also, home prices start at under $100,000.
Climate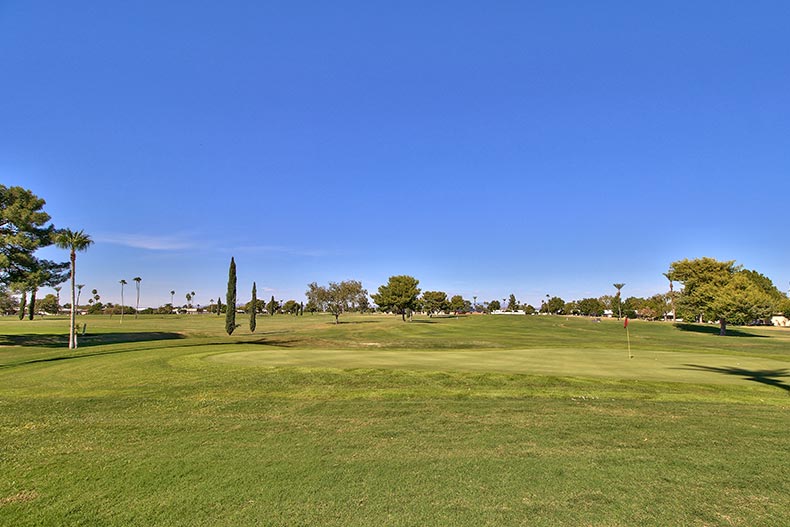 For retirees seeking to escape colder weather, Arizona offers a warm and sunny climate. Sun City has almost 300 sunny days in a typical year, almost 100 more than the U.S. average. However, in the height of summer, some of those sunny days will simply be too hot for outdoor activities. People compromise by going outside in the early mornings or evenings, and staying inside when the temperatures hit the hundreds.
The plus side is the ability to enjoy the outdoor lifestyle all year round, even in winter. The occasional sub-zero night in December or January can still see daytime temperatures rising into the 60s and even the 70s. The Arizona desert climate is very much one of contrasts.
There's rain, but from April through November, it's only likely to be one or two days a month. The exception is the midsummer monsoon season when there are regular torrential storms, usually in the late afternoon or evening. They do make for spectacular entertainment, watching lightning strikes on the distant mountains.
Outdoor Lifestyle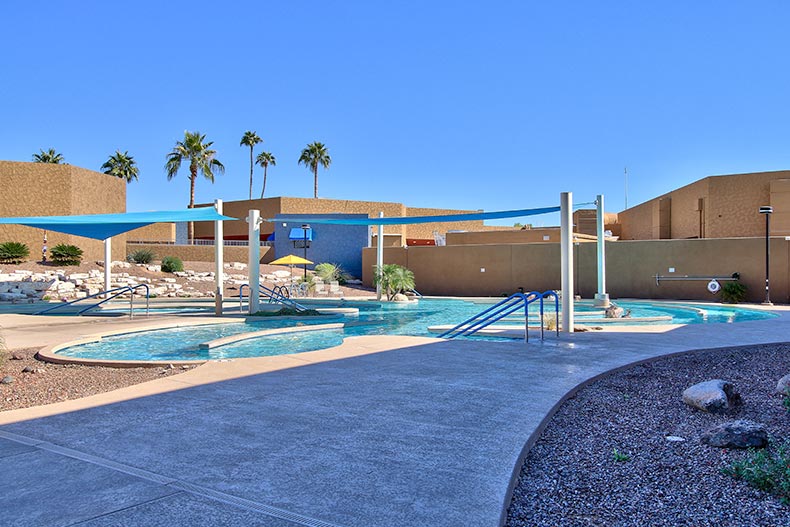 The climate is a major reason why people who enjoy an outdoor lifestyle choose the Phoenix area and Sun City in particular. That applies both to people who choose to live there full-time and to snowbirds who may only be there for the winter season. January to March are the most popular months for snowbirds, but October to April is an excellent time to be in Arizona if you can manage it.
With its eight courses, Sun City is naturally a major draw for golfers. And if a choice of eight courses isn't enough for you, there are dozens more within a short drive. Also, Sun City is only a 40-minute drive from Scottsdale—the Golf Capital of the Southwest.
Sun City is not just for golfers, though. That mild climate is also ideal for those who prefer tennis, pickleball, bocce, and other outdoor ball games. Residents can also enjoy hiking, biking, and horse riding in and around Sun City. Even if your ideal activity is swimming a few lengths in the pool followed by hours of lying beside it, Sun City will accommodate you.
Recreation and Activities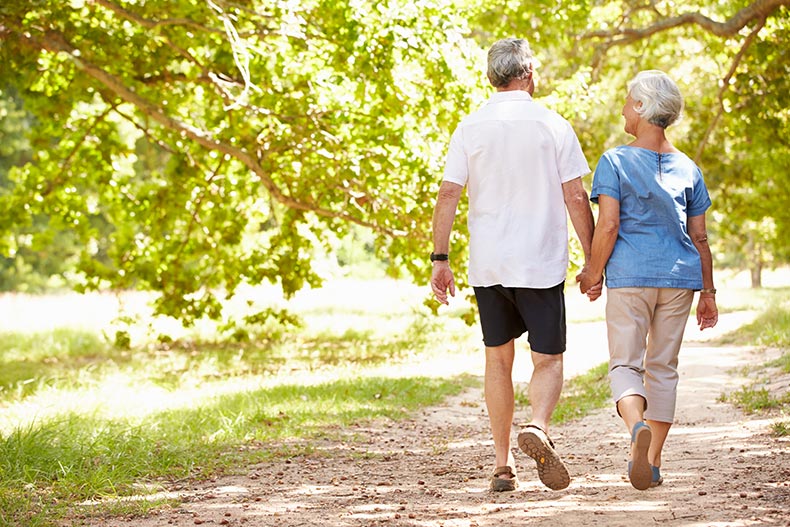 There are dozens of indoor and outdoor pools around Sun City, along with numerous fitness centers. The ability to switch to comfortably air-conditioned indoor pursuits during those searingly hot summer months is a great benefit to active adult homebuyers. Sun City provides facilities that keep 40,000 residents happy and healthy.
Sun City offers table tennis, billiards, indoor walking tracks, indoor pools, an aerobics and dance studio, and many other indoor options. The arts and crafts clubs and classes can also take your mind off that summer heat.
Sense of Community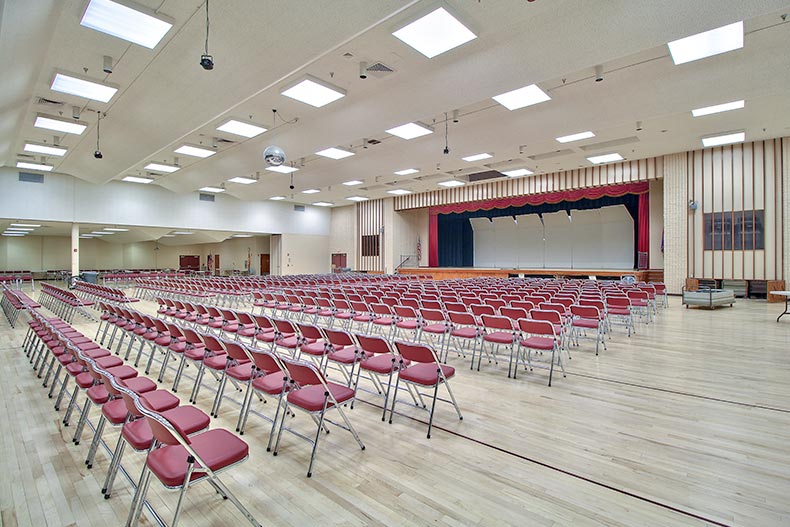 Another factor that makes Sun City a good place to live is the sense of community. Retiring to a suburb in a regular city could mean you struggle to make new friends and meet people who share your interests, whether that be card games or country dancing.
In Sun City, there are hundreds of clubs, classes, groups, and activities for residents. If you're already a keen canasta player, knitter, woodworker, or even a handbell ringer, there's a club at Sun City for you to join. Or if you've always wanted to learn or improve your knitting, quilting, painting, pickleball, or Spanish speaking, there's a group you can join to meet like-minded people. Many of these groups are free of charge, run by a volunteer committee, or have minimal charges to cover the cost of materials or visiting speakers' expenses.
Active Lifestyle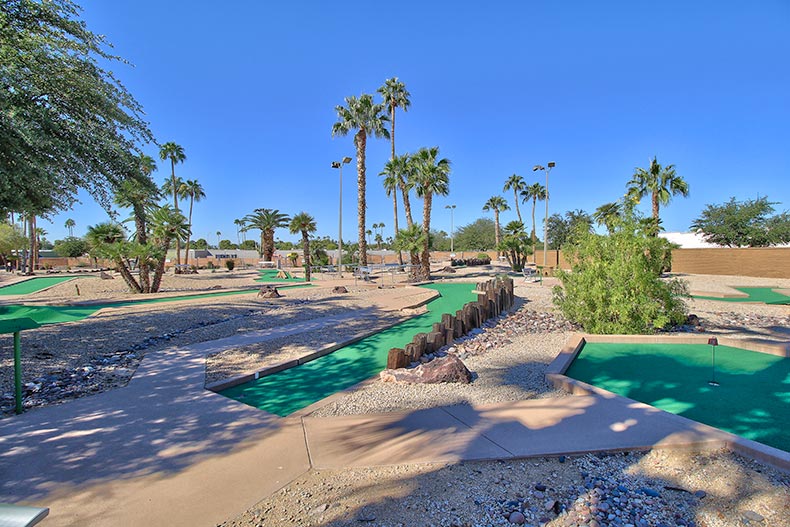 People who have spent their lives playing bridge or playing guitar are often happy to share what they've learned over the years with others. The advantage of bigger active adult communities such as Sun City is that you're more likely to meet people who did these things professionally. You may find yourself getting free lessons from a former golf pro or concert pianist. Choosing a large community like Sun City certainly increases the odds.
It isn't just about socializing and acquiring or improving skills. Pursuing activities that engage and exercise the mind makes for a longer and more mentally active life. Simple pursuits such as doing a daily crossword puzzle can help fight off diseases like dementia. Physical pursuits like playing pickleball can keep your body healthy for longer and prevent potentially damaging events like falls.
Affordability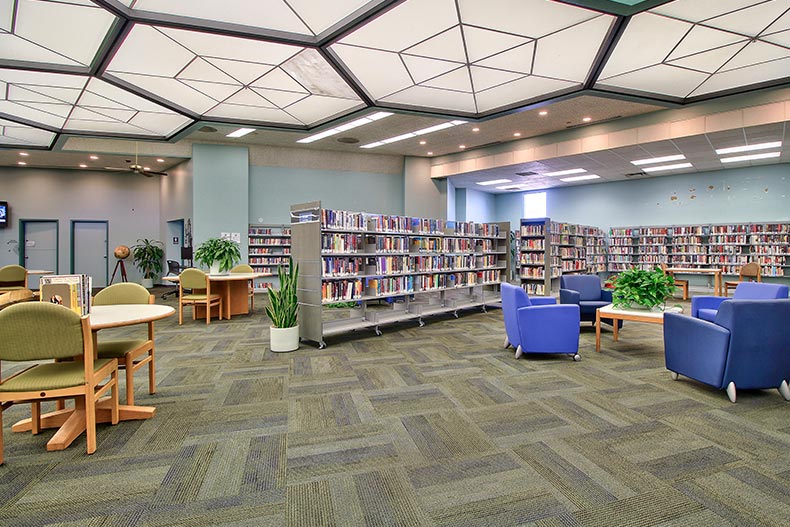 Arizona generally is one of the more affordable states for retirees. The cost of living here is close to the national average but cheaper than other popular retirement states such as Florida and California. Arizona's cost of living is about one-third cheaper than California's, for example.
The average property tax in Arizona is also lower than elsewhere. At 0.72% of a home's assessed market value, that places it around one-third lower than the national average. In Florida, the average rate is 0.80%, and in California it's 0.74%. There are also property tax exemptions and tax freezes available for widows, widowers, and disabled people. There's also no tax payable on social security retirement benefits, and no inheritance tax either.
Health Care Facilities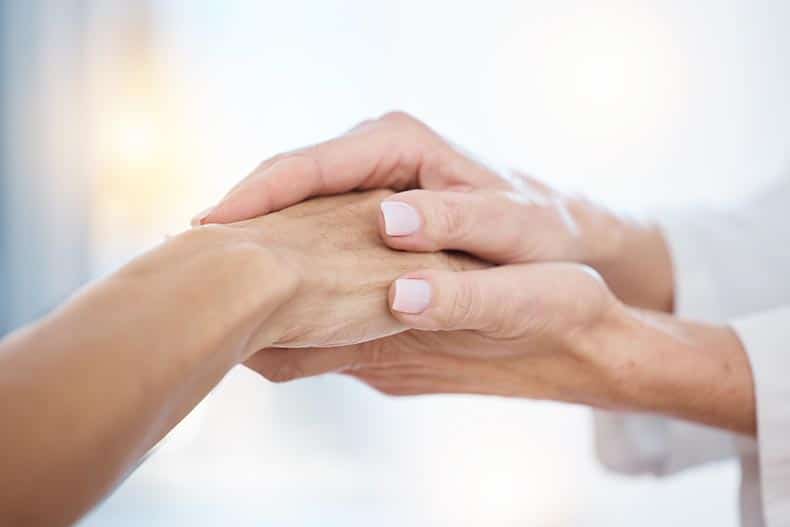 Because the Phoenix area is so attractive to retirees, an efficient and comprehensive health care service has built up here. Sun City has its own hospital and health professionals. But, there's an even wider choice in neighboring cities like Surprise and Peoria.
The dry heat of the state's desert climate also brings health benefits. Many people who suffer from arthritis, for example, find that the dry and warm climate eases the pain considerably. Those with asthma and breathing problems also find the clean, dry air beneficial, as do allergy sufferers.
Cultural Opportunities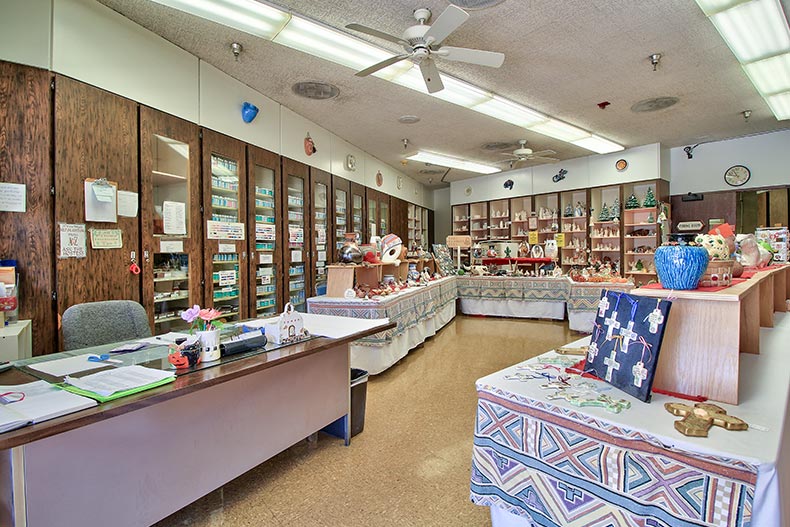 As one of the country's fastest-growing cities, Phoenix is filled with cultural opportunities. And not just Phoenix itself. The metropolitan area contains several other cities as part of the same urban spread. Cities like Scottsdale, Mesa, and Tempe each have their own impressive museums, theaters, cinemas, and cultural events.
For example, Scottsdale offers the Musical Instrument Museum, which is the largest collection of musical instruments in the world. Phoenix has the Heard Museum, which is the best museum of Native American art in the U.S. Also, Phoenix boasts the Phoenix Art Museum, the Arizona Science Center, and the Children's Museum of Phoenix—just three of the city's several world-class museums.
Proximity to Services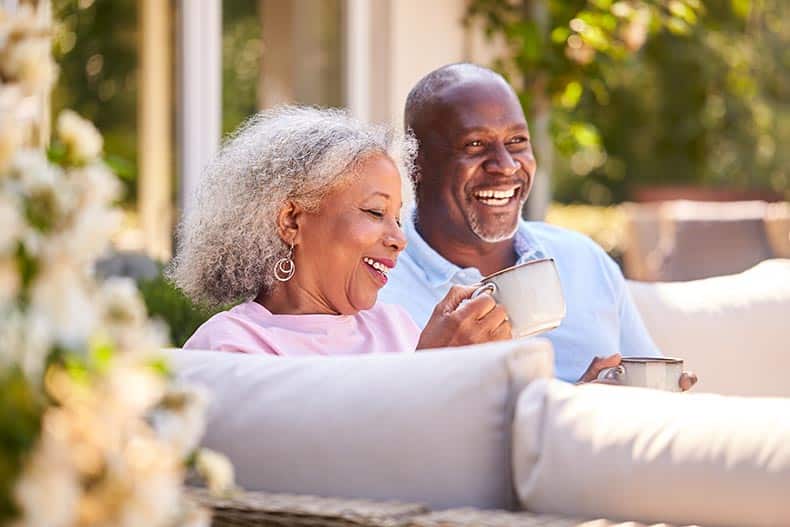 As well as the cultural attractions, being close to Phoenix, Scottsdale, and other cities puts the Sun City resident within easy reach of everything—sports, the outdoors, medical services, the international airport, top shopping, five-star dining, and just about anything else.
Are you now considering a move to Sun City? It's important to thoroughly research and tour a community to determine if it aligns with your preferences, lifestyle, and future plans. 55places can help with that!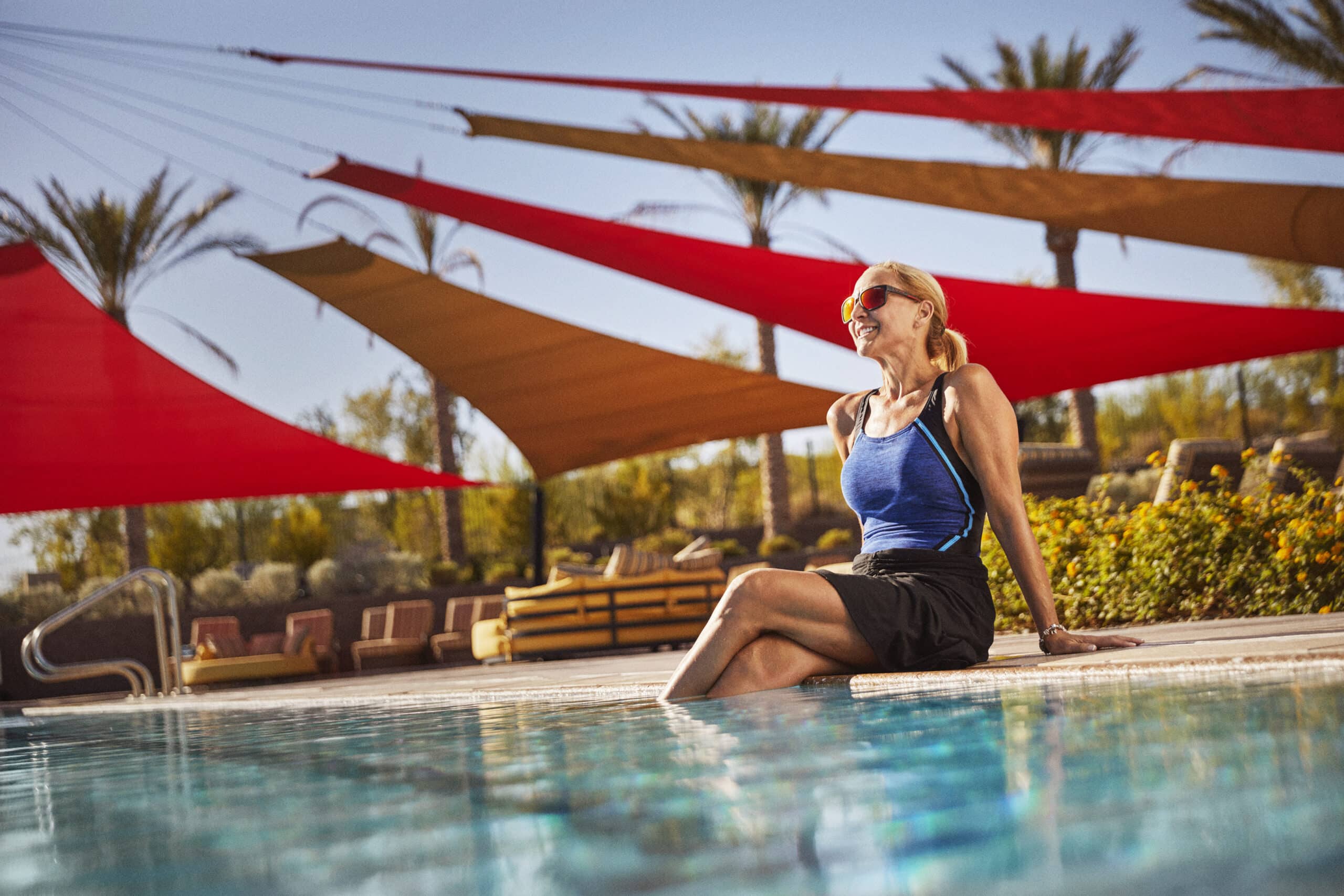 Discover what's next.
To learn more information or connect with a real estate expert, contact us today.