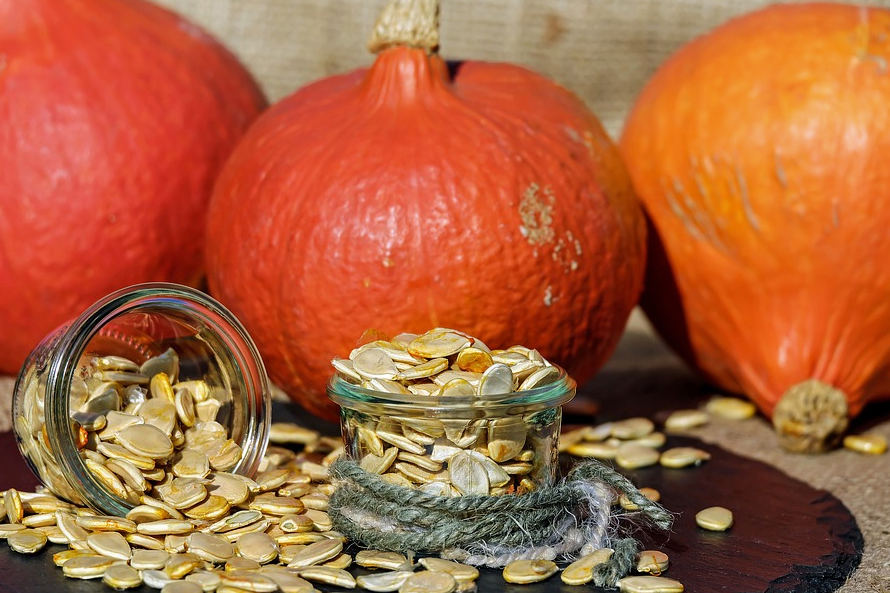 Throughout most of the United States, autumn is unmistakably associated with the harvest of fall squashes and gourds. Simply put, the pumpkin has a cultural significance that, for instance, the humble butternut or small acorn squash do not. With evidence of cultivation going back at least 10,000 years, the pumpkin is one of the earliest documented Mesoamerican crops, predating even the domestication of corn or beans.
Whether you're using a pumpkin for pie, savory dish, or just a jack-o-lantern, you'll likely have what seems to be an abundance of seeds leftover. Relegating these highly nutritious and versatile seeds to the compost pile or trash can would be an unfortunate waste. Ranging from simple to involved, classic to adventurous, here are some ideas for use for all of those pumpkin seeds.
Roasting
While this may seem like a no-brainer, it is one of the most versatile uses that, according to some experts, you may have been doing "wrong" all of these years. Brining, the popular technique you have heard about or even tried for a Thanksgiving turkey, works much in the same way for pumpkin seeds as it does for poultry by seasoning the entire seed rather than just the exterior. At its simplest, this involves simmering your seeds in a saltwater solution for a few minutes before tossing in oil and baking, which is a very straightforward recipe. However, don't stop at just brining. You can season the seeds (although bear in mind they're already salted) in just about any way you see fit. Here are some excellent ideas like sage and brown butter or ginger and orange zest. Don't stop at his suggestion though—your only limit is your imagination.
Pesto
Break from the basil and pine nut tradition with a pumpkin seed pesto. If you don't like cilantro, you can easily substitute it with parsley or basil. Don't have quite enough pumpkin seeds? Top it off with walnuts, pecans, pine nuts, almonds, or whatever else you have handy. You could use raw seeds or roasted ones for a more robust flavor (again, keeping in mind that if you've brined them, be careful adding salt). Use this pesto tossed with a pasta, or as a spread on a sandwich of leftover turkey and cranberry sauce.
Salad Topping
Using your roasted pumpkin seeds as a topping for salads is a great way to incorporate some interesting texture and crunch into seasonal salads of dark, sturdy greens, dried berries, and a bright citrus vinaigrette. It also adds a serious nutritional boost to an already healthy autumn salad. Pumpkin seeds are considered to be an excellent source of protein, iron, and fiber along with important trace minerals like manganese, magnesium, and potassium.
Pâté
These versatile seeds are an excellent starting point for tasty seasonal pâté that are perfect in that many recipes are ideal for vegetarians, vegans, and those on the paleo diet. Try this recipe for a good basic pate that can serve as a jumping-off point for customizations. Looking for something that celebrates more traditional food? Try Sikil Pak, a traditional and somewhat unexpected Yucatecan pumpkin seed puree. These pâtés and purees make an excellent appetizer with crudités or crackers or can be used as the backbone of a vegetarian/vegan sandwich.
Mole Sauce
Mole is among the most ambitious and time-consuming uses for pumpkin seeds but, as those who have tried making their own will surely attest, the results are worth the effort and vastly superior to jarred sauces. This wonderfully complex sauce, sometimes with 20-plus ingredients, is a festive food in Mexico and is associated with celebrations from holidays to weddings. This recipe, adapted from famed chef Rick Bayless, may seem a bit intimidating but with some planning and the help of guests around the kitchen during the holidays, it really is quite manageable. You might be surprised by how many of these seemingly exotic ingredients are available at most grocery stores these days. Freeze a bit extra and use as a tasty and decadent cooking sauce for chicken, pork chops, vegetables, or even leftover turkey.