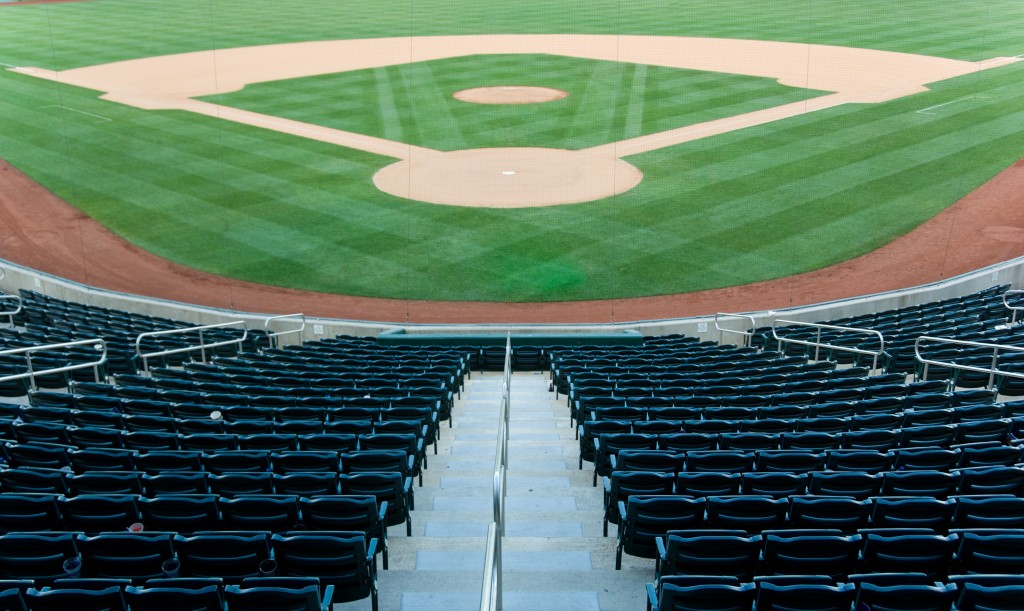 In retirement, you suddenly have much more time to devote to your favorite hobbies and sports. For avid baseball fans, this can mean a lot more time to head to the ballpark and cheer on your home team. So where's the best place to retire if you really want to make the most of baseball season and beyond? Probably Florida or Arizona.
Why Arizona or Florida?
While you could technically retire to anywhere within driving distance of an MLB ballpark to enjoy in-season games, opting for retirement in these states will allow you to extend your game time with access to spring training games as well. Arizona is home to the "Cactus League," where teams like the San Francisco Giants and the Kansas City Royals warm up for the season.
Training parks litter the desert of Arizona, in cities from Scottsdale to Surprise and beyond. Once spring training is over and the teams have cleared out, you can also enjoy an Arizona Diamondbacks game at Chase Field in Phoenix.
Florida houses the MLB's "Grapefruit League," where teams like the Washington Nationals and Pittsburgh Pirates head south for winter practice. Whether you want to settle in Kissimmee or Tampa or beyond, you probably aren't far from a training park anywhere within Florida's state lines. And when it comes time for the regular season, the Miami Marlins and Tampa Bay Rays call Florida home long after spring training ends.
Spring Training
Being around for spring training has a number of benefits for diehard baseball fanatics. Unlike the crowded, often expensive games of the regular season, these practice games operate at a totally different pace. Tickets are generally much cheaper, making it easier to attend even more throughout the season.
Additionally, the stadiums are much smaller, so if you're looking to avoid a crowd, spring training might be preferable to the regular season. Players are often more accessible, signing autographs and talking to fans more often, thanks to the relaxed environment of a practice run.
Near Your Team
If you're not quite devoted enough to move to your team's spring training headquarters permanently, many snowbirds spend winter in Arizona or Florida but head back home for the warmer months. You can also retire near almost any major city and still be near a major league ballpark during the regular season. Anywhere from the Chicagoland area to Long Island would put you within a decent commute to some great teams.
Minor Leagues
And if retirement near the major leaguers isn't in the cards for you, check around for local minor league teams to get in your baseball fix. Double and Triple A games are great forms of entertainment that manage to be both inexpensive and fun. You can also start your own league and partake yourself if that's up your alley–– many 55+ communities have their own baseball diamonds, and with like-minded active adults around it shouldn't be difficult to put together a pickup game or two. Play ball!