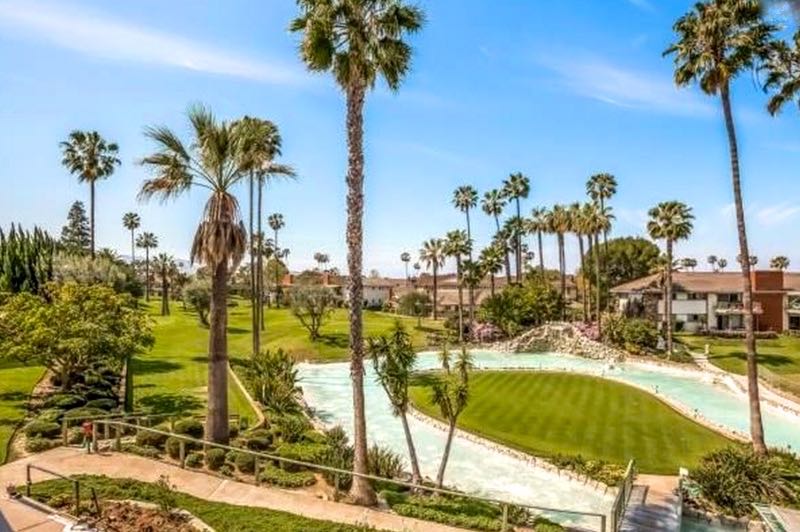 If you're the type of person that has had enough of four-season climates or just hates cold weather, shoveling snow, or having to bundle up in multiple layers of clothing before heading outside, then maybe you should consider retiring somewhere warm and sunny year-round. There are plenty of places in the U.S. that offer beautiful, summer-like weather 365 days of the year.
You can spend your Golden Years on the beach sunbathing, splashing around in outdoor swimming pools, playing a few rounds of golf, or hiking miles of trails. Your outdoor recreational options are endless and you'll never have to worry about being stuck indoors and snowed in again. Retirees often flock to Florida for its tropical climate, but there are other options to consider for your perfect warm-weather retirement destination. Check out some of these places to retire if you love summer.
San Diego boasts 146 days of clear skies mixed with partly sunny days per year. This Southern California city also has average temps in the mid 60s in winter to high 70s in summer. The city has numerous beaches along the Pacific Coast but its most popular beach is Coronado Beach, which was named one of the ten best beaches in the country.
San Diego is a bit more serene than Los Angeles because of its military facilities and naval bases, and the city has about 135,000 residents that are over the age of 65. Balboa Park and the San Diego Zoo are some of the city's most famous attractions and also make San Diego a beautiful place to settle down for your Golden Years.
Located in the center of the Sonoran Desert, Tucson is a popular retirement destination for many Baby Boomers who love hot weather. Besides the dry desert climate, 286 days of sunshine a year, and scenic mountain views, retirees love living in this tax-friendly state. It's also affordable to buy a home and live in Tucson with average housing prices in the mid $100s. There's also plenty of outdoor recreation options like golf courses, hiking trails, canyons, parks, and wildlife.
Hot Springs is located in the humid subtropical climate zone with average summer temps in the high 90s. Winters are mild and cool so you won't have to worry about freezing temperatures or heavy snowfall. Not only will you get hot weather most of the year, but you'll also enjoy an affordable cost of living that's 7.5% below the national average as well as tax exemptions on Social Security income. Retirees can take advantage of the beautiful Hot Springs National Park that has 47 hot springs for the ultimate in rest and relaxation within a beautiful and natural setting.
Situated near the Atlantic Coast, Savannah offers a humid subtropical climate with hot summers and mild winters. If you can handle the humidity and thunderstorms during the summer months, Savannah can be a pleasant and affordable place to call home. Its laid-back charm, historic neighborhoods, and distinct southern architectural styles provide retirees with a calm and picturesque environment.
The Big Easy is a great retirement destination that's known for its delicious Cajun cuisine, distinct culture, jazz and blues scene, and street festivals. New Orleans also has a humid subtropical climate. During July you'll experience temps in the 90s while average low temperatures are in the 40s in January. This popular tourist destination is also a tax-friendly state for retirees and has a cost of living that's 4.3% below the national average. With about 17% of the population made up of people over the age of 65, New Orleans is a fun and reasonably priced city for retirement.
Baby Boomers who love the arts and a diverse cultural environment will enjoy living in Santa Fe, New Mexico. The city is an epicenter for local artists and boasts numerous art galleries, sculptures, museums, art exhibits, symphony orchestras, and music festivals. Santa Fe also has scenic mountain views, clean air, and more than 300 days of sunshine, which make spending time outdoors fun by hiking, biking, and walking.
Fort Worth has more than 200 days a year of beautiful sunshine. Warm-weather loving retirees settle in this area because of its strong economy, cultural diversity, entertainment district, outdoor recreation, and historical attractions. Fort Worth also has a cost of living that is below the U.S. average and homes are typically affordable, starting in the mid $100s.
If playing golf or sunbathing on the beach is part of your retirement plans, then Myrtle Beach might be the special place for you. With average summer temperatures in the high 90s, retirees can spend their time outdoors and pursuing water activities.
The city has many award-winning golf courses as well as miles of scenic beaches. The Grand Stand is a popular place to visit with its large stretch of sandy beaches, restaurants, and retail shops. Retirees looking for a calm and coastal town that offers low taxes, a low cost of living, top-notch medical care, and endless entertainment options can have it all in Myrtle Beach, SC.