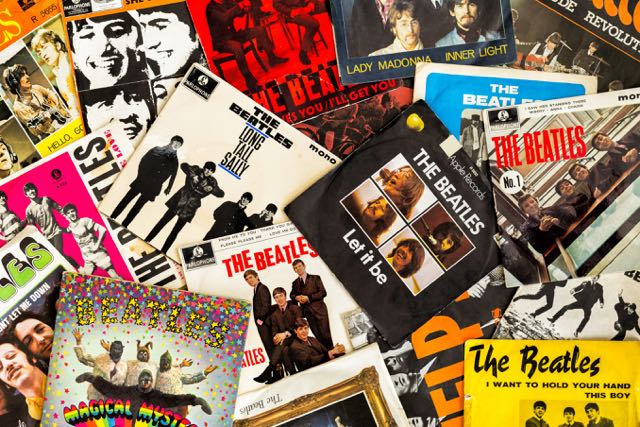 Times they are a-changin'. While there are some exciting things about today's technology and other innovations, there are also a lot of great things to look back on over the years. Every generation has their own nostalgic songs, movies, toys and more. You know you're a Baby Boomer when you look back fondly at some of these fads and favorites.
1. Swanson TV dinners - Sure frozen dinners are still around, but today's microwave meals aren't the same as the original tin-plate, heat-in-the-oven TV dinners.
2. Banana seat bicycles - What kid wouldn't want a Schwinn Sting Ray with its banana seat and high-rise handle bars?
3. Chatty Cathy dolls - The original talking doll was a hit with young Baby Boomers, especially when she started coming out with different hair colors and outfits.
4. The Beatles - Beatlemania swept the nation, changing the future of rock and roll, and Baby Boomers were front and center for the English Invasion.
5. American Bandstand - Forget downloading the latest in hot music. When Baby Boomers were teens, they tuned in to American Bandstand for Top 40 hits.
6. Roller Skates - Baby Boomers remember metal roller skates - not inline skates - that could be strapped right onto your regular shoes.
7. Mood rings - These magic rings were a must-have in the mid-70s, at least until everyone had one and the novelty wore off.
8. Pet rocks - Yes, a pet rock was a rock. Just a rock. But when you bought one in a pet box, with an instruction book for proper care, it became a hot seller.
9. Tang - Baby Boomers remember this powdered drink becoming an instant hit after NASA sent it into space.
10. Tab - There was a time when Tab was the soft drink of choice for anyone who wanted to keep "tabs" on their diet.
11. Bell bottoms - Some trendy teens even widened their "bells" at home with fabric inserts from the knee down. And, of course, hip-hugger bell bottoms were the best.
12. Go-go boots - White vinyl go-go boots were all the rage, especially when paired with a short skirt.
13. Transistor radios - Whether you built your own or bought one in a store, transistor radios were a hot innovation of the times.
14. Eight-tracks - More portable than 45s, eight-track tapes let music lovers take their tunes on the road.
15. Drive-In movies - For many years, the drive-in was the place for teens on double-dates, groups of friends and even families. Too bad there are so few left today. For Baby Boomers, these are just a few stops on memory lane. What are your favorite fads and fond memories? Tell us in the comments below.