Sun City, AZ
9 Rental Communities in Phoenix Area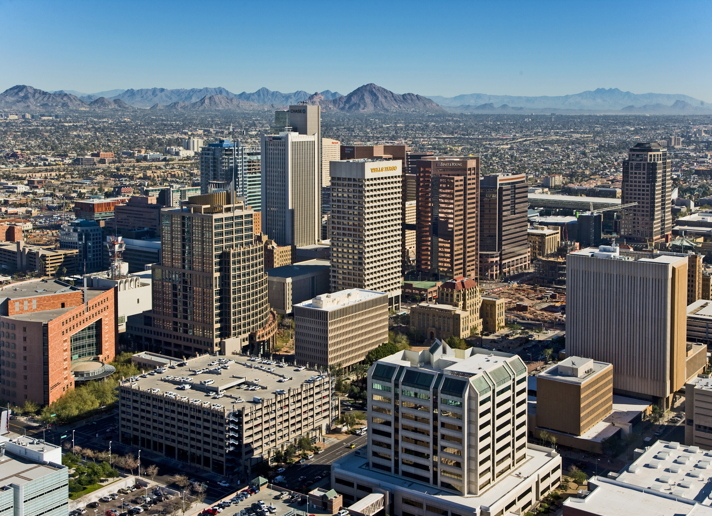 Overview
Phoenix, Arizona is one of the most popular retirement destinations in the country. In fact, Phoenix is home to the country s first 55+ active adult community. Sun City northwest of Phoenix opened its doors for sales on January 1, 1960 and experienced outstanding success. Since then, active retirement communities in Phoenix have come a long way. The warm weather, abundant sunshine and low cost of living has attracted 55 and older retirees from all parts of the country and around the world. As a result, the number of Phoenix active adult communities has grown tremendously in recent decades.
Homes and amenities are certainly popular attractions for many 55 and over residents, but the real draw to Phoenix active retirement communities is the lifestyle. Most of the active adult communities in Phoenix, Arizona include an exciting lineup of clubs, activities and events that cater to older adults. There are clubs and interest groups in everything from sports and fitness to cards and crafts. Plus, a never-ending lineup of social activity will leave you wondering where all your time went. Regardless of your passions or interests in life, you will certainly find other like-minded residents at one of the many Phoenix 55+ active adult retirement communities who share your zest for living life to the fullest.
Climate & Geography
Phoenix is located in the south-central part of Arizona between Tucson and Flagstaff. The metropolitan area is known as the Valley of Sun and the city itself is made up of 15 urban villages. With a subtropical desert climate, Phoenix has hot summers and warm winters with an average of over 330 days of sunshine. Typical of the Sonoran Desert, where Phoenix lies, precipitation is light throughout the most of the year.
Most of the Phoenix, Arizona active adult and retirement communities are actually spread in the outlying suburbs in places like Mesa, Chandler, Gilbert, Surprise, Sun City, Goodyear, Buckeye and elsewhere. Since the original Sun City community started over half a century ago, there have been several dozen large-scale active adult communities in Phoenix, Arizona and its surrounding suburbs. In addition to the larger active adult communities there are many intimate age-restricted retirement communities in Phoenix, Arizona. In fact, there are over 100,000 households in 55+ age-restricted retirement communities in Phoenix, Arizona.
Recreation, Culture & Entertainment
If golf is your game, a Phoenix active adult golf course community might suit you best. Nearly every active adult community in Phoenix includes a golf course and many of the communities include several or more courses. In fact, Sun City, the largest active adult retirement community in Phoenix, includes 11 golf courses.
There are many opportunities to experience fine arts and culture with many venues throughout the Phoenix Area. The Phoenix Symphony Hall is home to the Arizona Opera, Ballet Arizona, and Phoenix Symphony Orchestra. There are dozens of museums throughout the valley including the Phoenix Art Museum, Arizona Capitol Museum, Arizona Military Museum, Arizona Science Center, and Heard Museum.
There are a large number of parks and recreation areas. The city alone has 189 parks that make up 33,000 acres with facilities for hiking, camping, swimming, climbing, cycling, and horseback riding. The Desert Botanical Garden and Phoenix Zoo are popular outdoor attractions.
Cost of Living & Taxes
Phoenix s cost of living is 1.5% above the national average. The median household income in $52,589 and median home price is $147,800. The homes in Phoenix 55-plus communities are applauded for their affordability, low maintenance and single level living. Whether you prefer a small one bedroom villa or an elegant estate home with golf course views, you will surely find a comfortable place to call home at one of the retirement communities in Phoenix, AZ. Buyers will find homes priced from under $100,000 to over $1 million and everywhere in between at Phoenix active retirement communities.
Healthcare
The Phoenix metropolitan area is services by 56 hospitals. Some of the top-ranked facilities include Mayo Clinic, St. Joseph s Hospital and Medical Center, John C. Lincoln North Mountain Hospital, Arizona Heart Institute, Banner Health, and Barrow Neurological Institute.