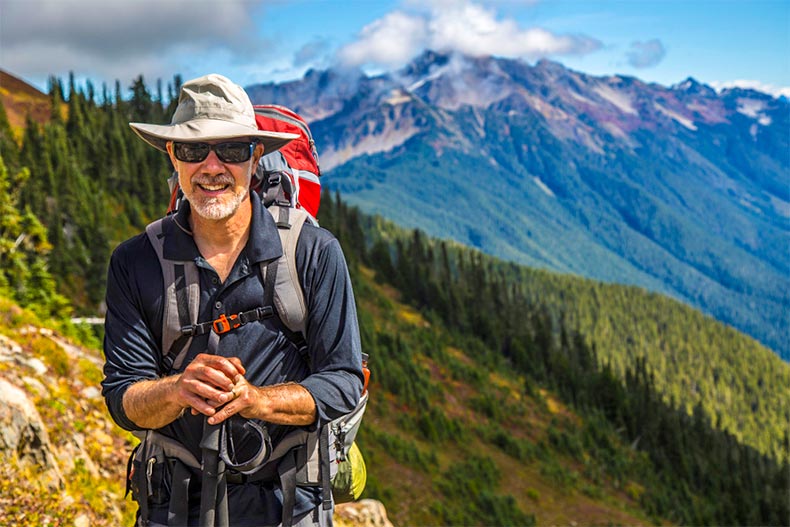 Many active adults may have heard of or might be interested in an AARP membership, but committing to one can seem somewhat intimidating. What do you really get out of a membership and is it worth the cost? Whether you are already a member or thinking of becoming one, here are just a few of the benefits you can take advantage of.
There are many benefits to having an AARP membership. With discounts and services ranging from travel to life insurance, there are quite a few things to consider. Anyone over the age of 50 is eligible for a membership, with a year-long membership costing $16. Members can have their account automatically renewed or cancel at any time. There are many ways to easily make the cost of the membership worth it if you use your membership whenever possible.
Travel Benefits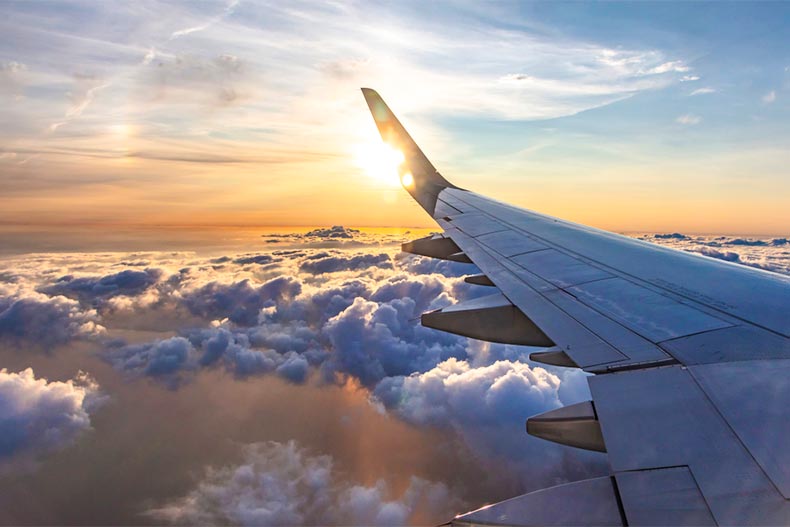 AARP members get a variety of travel benefits ranging from discounts on rental cars to hotels to flights. This is ideal for active adults who love to get away whenever they have the chance. If you are an avid traveler, here are a few benefits that come with an AARP membership.
Car Rentals
Members interested in taking a road trip without having to put miles on their own vehicle can use services such as Avis or Budget. Use of these services will give members 30 percent off base rates as well as coverage for an additional driver in the U.S. or Canada. Members will also receive a discounted rate on Garmin GPS in their rental and a free upgrade for compact through full-size car class bookings.
AARP members will also receive 43 percent off an annual Zipcar membership as well as a $40 free driving credit.
Flights
Those who are traveling overseas can receive a discounted rate on flights through British Airways. This includes $65 to $200 off round-trip tickets purchased online to over 130 vacation destinations, including Europe, Asia, the Middle East, and Africa.
AARP members using Expedia for their travel services receive benefits such as no booking fees, a 10 percent discount at select hotels, up to 30 percent off base rates on car rentals, up to $300 in extra onboard credits on select cruises, up to $570 off vacation packages, a 5 percent cash rebate on hotel group reservations, and more.
Hotels
Once you have reached your destination, securing a place to stay is a breeze with the hotel benefits through your AARP membership. A membership provides you access to discounted hotel rates all around the world through various chains of hotels.
Active adults using Best Western will receive 5 percent to 15 percent off at more than 4,000 hotels worldwide. Members can also earn 10 percent more bonus points per stay by joining Best Western Rewards for AARP members.
Members using the Hilton hotels can receive savings and late checkout at thousands of hotels worldwide, including Conrad Hotels & Resorts, Curio A Collection by Hilton, DoubleTree by Hilton, Embassy Suites by Hilton, Hampton by Hilton, Hilton Garden Inn, and many more.
Health Benefits & Insurance
There are several different insurance and discount opportunities provided by various companies for AARP members. When considering the health benefits of an AARP membership, it is important to think about the kind of coverage you are looking for as well as whether your local care providers accept the insurance you may sign up for.
Healthcare Discounts
AARP members have access to discounted dental, vision, and hearing care rates. Here are just a few of the basic benefits.
AARP Dental Insurance Plan by Delta Dental provides exclusive access to individual or family coverage for the most common dental procedures.
The AARP Hearing Care Program by Hearusa gives members access to a network of hearing care providers. They also provide custom fittings and follow-up care as well as a 20 percent discount on hearing healthcare products, and an extra $200 off a pair of hearing aids.
Various vision discounts provided by Eyemed include members and their families paying a discounted rate of $55 for eye exams, as well as receiving savings on complete pairs of glasses. Some participating locations include LensCrafters, Sears Optical, and Target Optical.
Pharmacy Benefits
Members and their families who have FDA medication not fully covered by their current insurance can receive an average of 61 percent savings on their medication at participating retail pharmacies of AARP Prescription Discounts provided by OptumRx, such as Walmart Pharmacy, Walgreens Pharmacy, Kroger Co. Pharmacy, CVS Pharmacy, and Rite-Aid Pharmacy.
Insurance Benefits
Active adults who are AARP members seeking life insurance can apply for up to $100,000 in life insurance through New York Life, to help protect your family and receive free life insurance information. The application does not require a physical exam, only health and other information.
Homeowners Insurance provided by Hartford gives AARP members access to coverage for those who own a house or condo or rent. There is an added benefit of additional savings if you bundle your home and auto policies.
Auto Services Benefits
Members of AARP can receive several essential automobile benefits throughout the year. Those interested in a roadside assistance program from Allstate can get up to $10 off their first-year roadside assistance membership fees. There are four plans to choose from with services including 24-hour emergency protection, towing, jump-start, battery boost, flat-tire change, and fuel delivery.
With the AARP Auto Buying Program members can save an average of thousands off the MSRP on new car purchases. This makes finding the right vehicle with up-to-date safety features easy for members.
Entertainment & Restaurant Benefits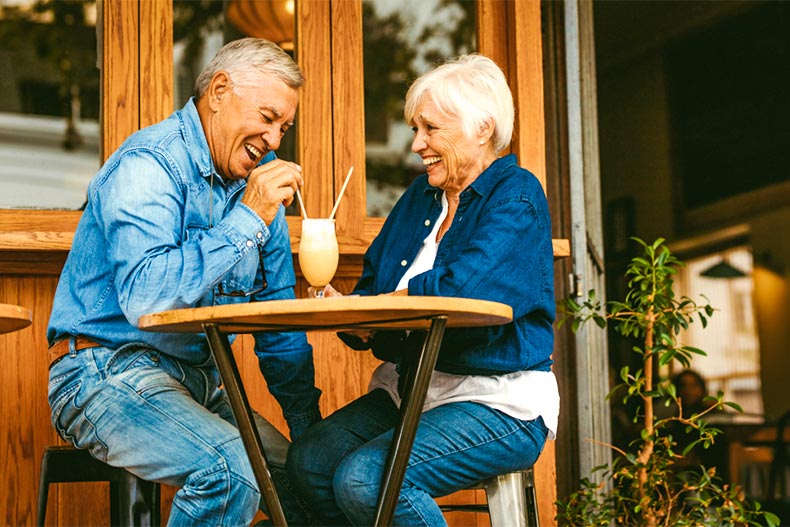 Active adults with an AARP membership are eligible for discounts on everything from movie theaters to your favorite restaurants. Though not all restaurants and entertainment centers offer discounts to AARP members, it is easy to reap the benefits of the member in various locations throughout the country.
Restaurant Discounts
AARP members can 10 percent off their bill any day of the week at locations like Bonefish Grill, Bubba Gump Shrimp Co., Carrabba's, Outback Steakhouse and much more. Members also receive 15 percent off their bill at Denny's any day of the week.
Entertainment Discounts
When making purchases through Ticketmaster members will receive savings on certain ticket packages. The discount offers 2-for-1 tickets as well as me + 3. Members can also search for select events with tickets under $40.
Purchases through Regal will include up to 20 percent off Regal ePremiere tickets when purchased online. Members can also save $3 on any size popcorn and soft drink combo when you show your AARP membership card and your Regal Crown Club card.
AARP members will also get 20 percent off select Cirque Du Soleil shows in Las Vegas and other cities, as well as 15 percent off select tickets for Arena and Under the Big Top shows.
Finance Benefits
AARP members should consider all the financial benefits that come with a yearly membership. Whether it is something as simple as earning cash back on your credit card or getting started on planning your retirement, an AARP membership has something to offer.
Active adults banking with Chase can earn 3 percent cash back rewards on restaurant and gas station purchases and 1 percent cash back rewards on all other purchases.
AARP also provides consultations with experts on planning your retirement. Whether you wish to travel the world or continue working, AARP is there as a resource to help you plan ahead.
The AARP Social Security Resource Center answers the questions members may have about Social Security. If members have questions about how to claim, how benefits are calculated, eligibility, how working and taxes affect your benefits, AARP is there to provide clear answers. If you need information on family considerations such as how spouse, children, divorce, and your survivors factor in, their experts can guide you in the right direction.
As an AARP member, you will also receive copies of the organization's bi-monthly publication, AARP Magazine as well as the AARP Bulletin. Both publications offer news and information specific to those 50+ as well as guidance to many of the questions and topics concerning members.
If you are an active adult wondering if an AARP membership could benefit you, consider the many discounts, benefits, and services members have access to. For a full list of member benefits, you can visit the AARP website.