Knowing these six things about Sun City Grand in Surprise, Arizona may help you decide if it's the right active adult community for you.
1. Sun City Grand Is Only 45 minutes From Phoenix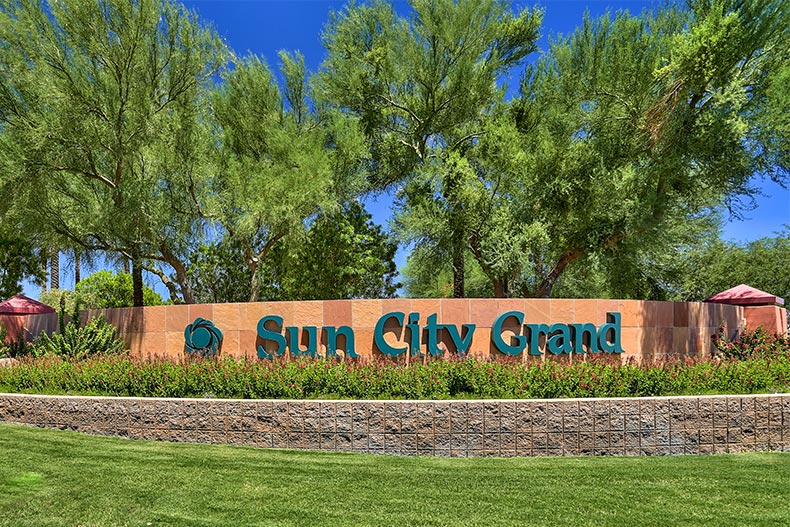 With 9,802 homes, Sun City Grand is a city in its own right. However, within a 45-minute drive, you can be in Downtown Phoenix with all the amenities that Arizona's capital city can provide: entertainment, dining, museums, galleries, sports, and more.
In addition, Phoenix Sky Harbor International Airport is only an hour away. This has direct flights all over the U.S., including to Alaska and Hawaii, as well as direct international flights to Canada, Mexico, Germany, and the U.K.
2. Sun City Grand Is on the Edge of the Desert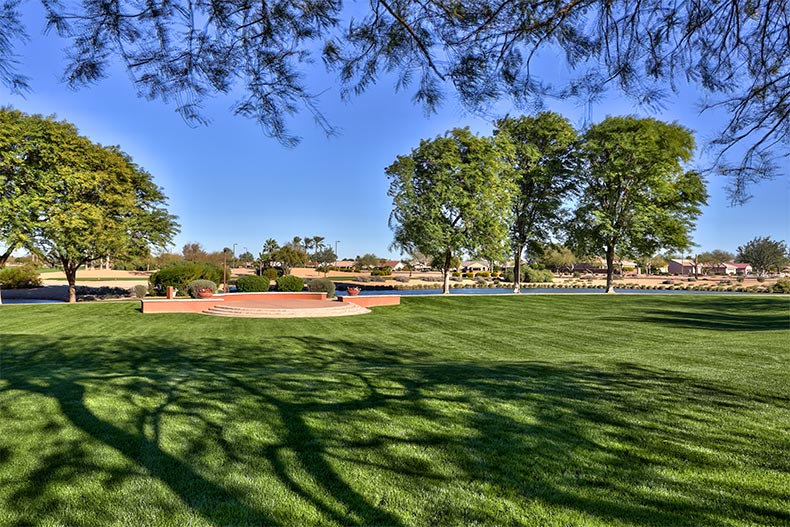 Despite being so close to the bright lights of Phoenix, Sun City Grand is even closer to the dark nights of the wild Arizona desert. It's located in the city of Surprise, which is right on the edge of the Phoenix urban area. Sun City Grand happens to be on the edge of Surprise too, and some homes in this 55+ community directly overlook the desert landscape.
A 5-minute drive out of Sun City Grand and you're on roads that cross the desert, with mountains on the horizon. Take a 20-minute drive and you reach the White Tank Mountain Regional Park. This offers almost 30,000 acres of outdoor activities including hiking, biking, and horseback trails, stargazing, and a nature center where you can learn all about life in the desert if you're new to this remarkable place.
3. Sun City Grand Is for Golfers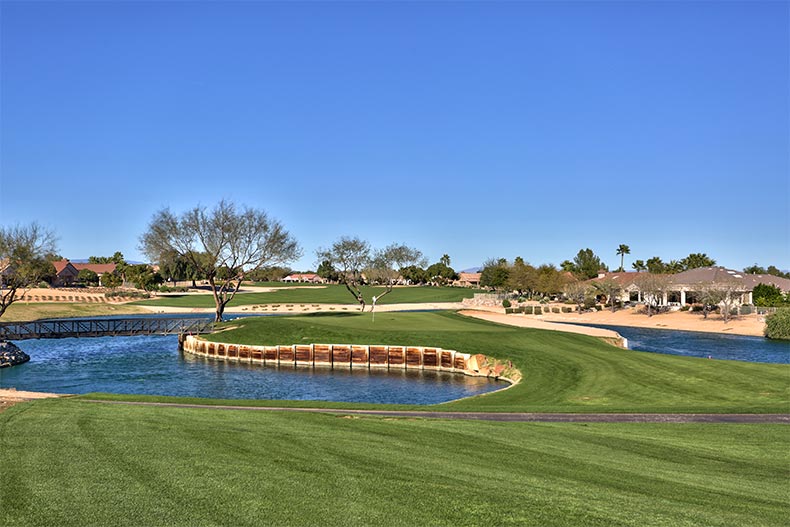 With four championship-standard golf courses, keen golfers will be spoiled for choice. There are also driving ranges, golf pro shops, and of course, a 19th hole at each course. There are plenty of golfing events throughout the year, too, and the golf season in Arizona is a 12-month one. If that isn't enough, there are many more courses in and around Surprise and in neighboring cities.
In addition, for those who like a little outdoor exercise, Sun City Grand has a softball field, horseshoe pits, several pools, hiking and biking trails, and courts for tennis, pickleball, and bocce.
4. Sun City Grand Has Its Own TV Station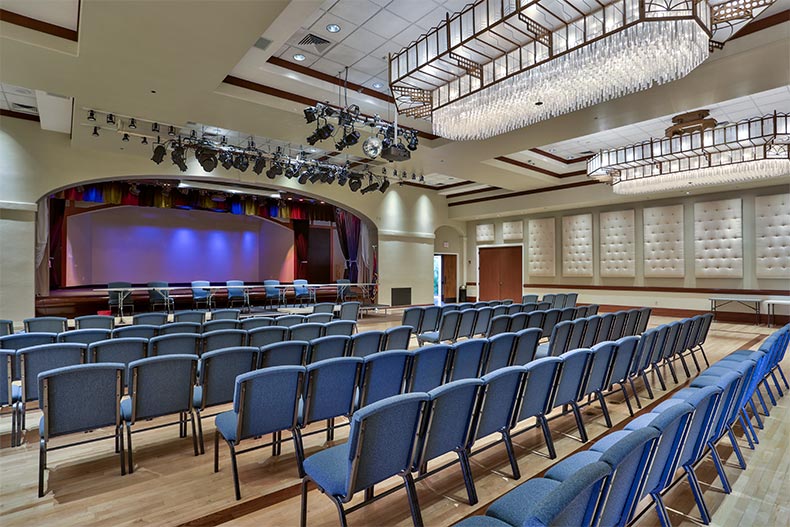 Sun City Grand is unique among Arizona active adult communities as it has its own TV station, GrandTV. This gives some indication of how many activities are going on here, day by day. All programs are produced by Sun City Grand residents and cover such topics as golf, cooking, classic cars, board games, fitness, yoga, dance, and practical stuff like board meetings of the homeowners' association (HOA).
5. Sun City Grand Is for Sociable People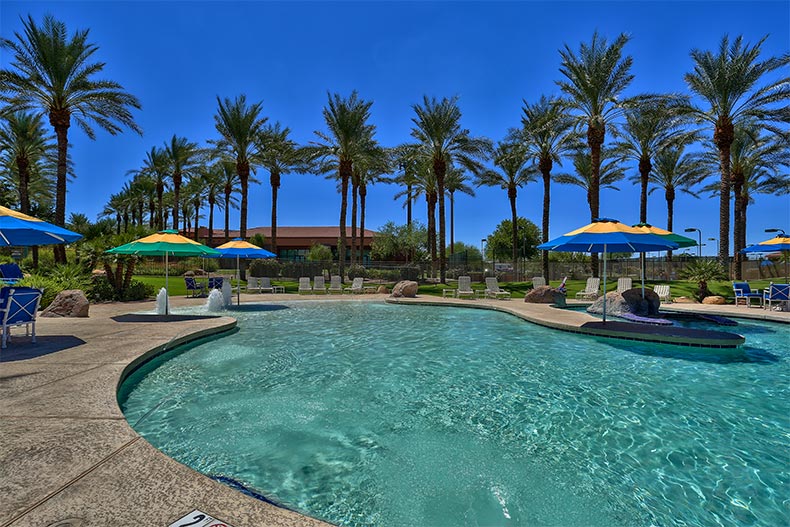 All active adult communities have lots of activities going on, but as a larger community, Sun City Grand offers more opportunities than most for residents to get involved and have an active lifestyle, whatever their hobbies and interests are.
If you're keen on sports, there are groups for bocce, bowling, softball, tennis, pickleball, and several different golfing groups. For arts and crafts, you can learn and share with other people interested in ceramics, woodcarving, scrapbooking, stained glass, and more. There are several different card and board game groups, plus travel, wine-tasting, learning about investments, and everything from stamp collecting to language classes. In short, if you like socializing, you'll have every opportunity at Sun City Grand.
6. Sun City Grand Is One of the USA's Most Popular Communities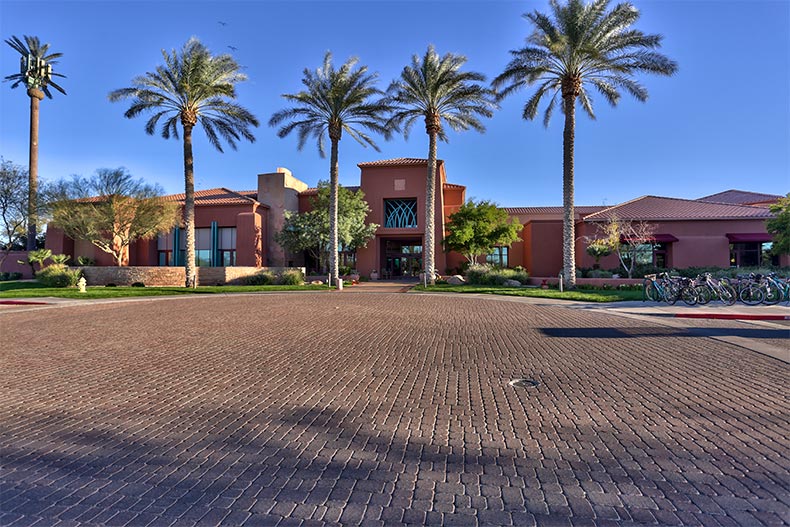 Sun City Grand came in at number 11 on our list of The 100 Most Popular 55+ Communities for 2020. It also consistently figures in our annual lists of the 55 best 55+ communities in the U.S.
Homes in Sun City Grand range from condos as small as 427 square feet to the largest models at 3,388 square feet, and these have three bedrooms plus a den, two-and-a-half bathrooms, and a two-and-a-half-car garage. Prices start in the mid $100s through to the high $800s.