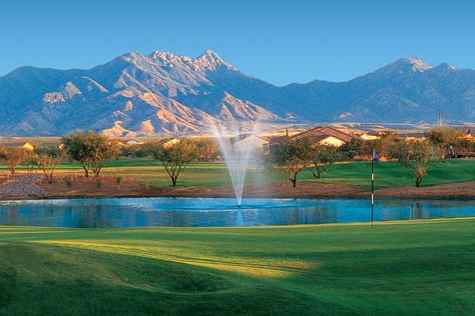 Many active adults dream of retiring to the beautiful, dry climate of the high desert. As a result, there are many luxurious active adult communities found throughout the American Southwest. These posh communities feature spectacular golf courses, resort-style outdoor swimming pools, and a variety of desirable amenities. Yet, while Arizona, Nevada, and other desert regions are among the most popular retirement destinations, moving to these hot spots will require a period of acclimation.
The First Steps to Healthy Desert Living
There are specific concerns when relocating to a desert climate, and the first often involves surviving the heat of summer. Sun exposure, dehydration, heat exhaustion and heat stroke are very real concerns of desert life, but these risks are manageable with some common sense and care.
Clothing choice is important in the desert heat. Light-colored, loose-fitting clothing is ideal, particularly when it is made of natural breathable fabrics such as cotton.
To minimize sun exposure, those who live in the desert quickly learn to wear sunblock, long sleeves, hats, visors, and sunglasses. It also helps to stay indoors or keep to shaded areas during the hottest part of the day. Drinking plenty of water is essential to stave off dehydration, and swimming is a popular way to cool off during hot weather.
Protect Your Possessions
Living in the desert also means protecting your possessions from the sweltering heat of a parked car. Lipstick or lip balm, lotions, crayons, candy, cans of soda and bottles of wine are just a few of the items that can make a real mess when left to melt (or burst) in an overheated car.
Electronic devices can be damaged by extreme heat as well, and pets and children should never be left in a parked car, even when the windows are partially open. Though extreme heat may be a concern in the summer, desert regions enjoy mild winters and comfortable temperatures during the rest of the year.
Maintain Your Seasonal Health
To make it easier to acclimate, moving in the fall will give additional time to adjust to the drier climate before the heat of summer sets in. This will also allow some time to adjust to the other changes of desert living, such as those involving the local plant, insect and animal life.
Many active adults who retire to a desert region expect to escape seasonal allergies. While this is a common expectation, some relocating adults do not realize that deserts have their own allergens. Pollen allergens are particularly high in the spring when desert wildflowers are in bloom.
Certain areas also have local illnesses, such as Valley Fever, which is prevalent in Arizona. This respiratory illness is caused by a regional fungus that peaks in the summer and fall. Valley Fever is often easily treated, but visitors and new residents should be aware of this possible illness.
Bites and stings from spiders, scorpions, snakes, and other desert dwellers can also be a problem. Being able to identify poisonous snakes and other worrisome creatures is an important skill for any desert resident. Most stings and bites can be treated at home, but some do require medical attention. Learning home treatments—and which bites need medical care—will make it easier to adapt to life in this new region.
Despite its challenges, millions of Americans enjoy desert living. While temperatures can be extreme in the summer, desert regions enjoy mild weather for large portions of the year. Relocating to a desert region may mean learning some additional skills to make it easier to adapt to the new environment, but the popularity of the area proves that many retirees feel that desert living is worth the necessary period of adjustment.
Did you relocate to a desert active adult community from somewhere else? Please tell us about your experience in the comments section below!