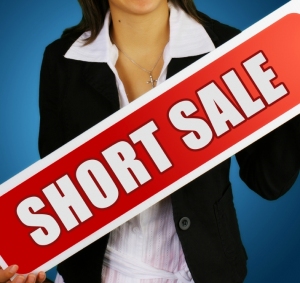 Short sales have generated a lot of buzz in the real estate market over the past few years. In many markets across the country, short sales may comprise 25 percent or more of all homes sold. Many buyers look for short sales as a way to get a better deal, but these homes may come with some headaches as well. Here are five points to consider before including short sales in your home search.
1. Short Sale vs. Foreclosure
Short sales are not the same as foreclosures. In a foreclosure, the lender has taken possession of a mortgaged property. In a short sale, the seller's mortgage lender has agreed to take a payoff that is less than the balance due on the loan. Not all properties qualify for a short sale and not all lenders will agree to one. There are several steps to short sale transactions and many places for the deal to fall through.
2. Dual Approval
In a short sale, your offer on the home will have to be accepted by both the seller and the mortgage lender. The waiting period for lender approval varies widely. It's not unusual to wait months to find out if your offer has been approved, although some homebuyers have gotten approval in just a few weeks. If the property has more than one mortgage, the process will become more complicated.
3. Frustration Factor
Many steps in the short sale process are likely to cause frustration. The length of time to get approval on an offer can stretch for months with no clear end in sight. This means that once buyers have made an offer, they may miss other opportunities while waiting for a reply. Short sales also come with strict qualifications which may translate to extra hoops to be jumped by their buyers. Basically, the lender calls the shots leaving buyers with little say in the process.
4. Buyer Beware
In a traditional home sale, sellers commonly pay for certain items to help the sale of their home. This includes things like repairs for problems found during a home inspection, pest inspections, and home protection plans. In a short sale, the lender is responsible for closing costs and they typically will not cover these types of items. Lenders expect buyers to accept the home in its current condition.
5. Not for Everyone
While short sales can sometimes lead to a good deal, not everyone is in a position to consider them. Buyers who have time to wait and don't mind the added frustration (and lack of control) may be fine with the short sale process. However, anyone who wants to move quickly would probably be happier with sticking to traditional home sales.