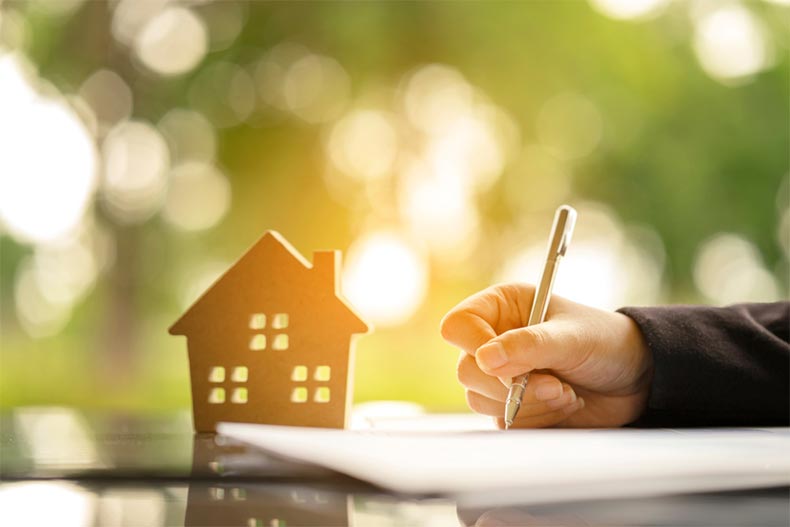 The coronavirus pandemic has affected almost every aspect of daily life, from going to work to buying groceries. But what about buying a house? Can you still purchase a home during this outbreak?
When it comes to COVID-19 and the real estate market, the situation continues to unfold and impact sellers, buyers, and agents in changing ways. However, due to life circumstances and exceptional opportunities, buyers may find themselves ready to move forward and buy their next home despite the virus. Let's explore some of the real estate coronavirus trends to contemplate the question from several perspectives.
Coronavirus and the Real Estate Market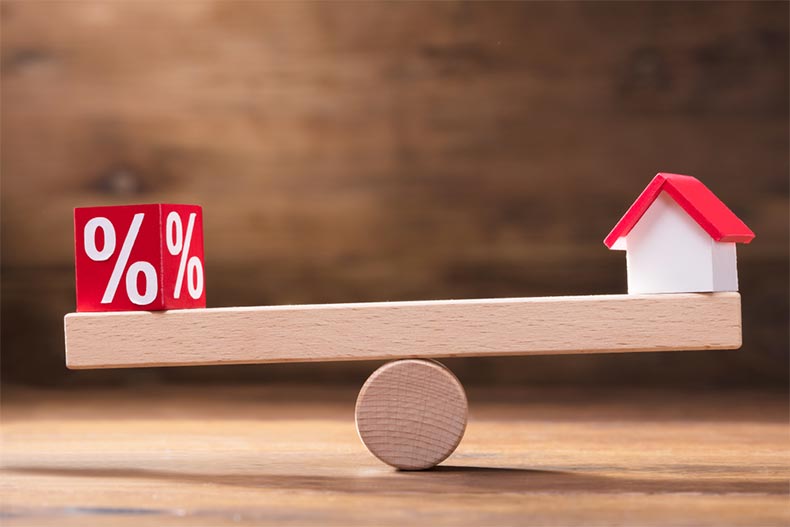 While the effects of coronavirus on the real estate market continue to evolve, trends have started to emerge over the last month. The real estate market has shifted in response to the coronavirus pandemic, which can mean different things for different buyers and sellers.
In March of 2020, U.S. mortgage rates reached all-time lows of 3.29 percent with a chance of decreasing even more in the future. These rates have motivated many homeowners to refinance their homes, and they have encouraged homebuyers, making right now one of the best times to buy a home.
The real estate market also marches on because residential and commercial real estate services are considered essential in most states. Many states with shelter-in-place or stay-at-home orders suggest that people should only leave their homes to seek these essential services, which include real estate. While these services continue to operate, many realtors and agencies have adapted their practice in response to guidelines from the Centers for Disease Control and Prevention (CDC).
Even though the mortgage rates and real estate operations can change on a daily basis, there's also much to be learned from current real estate research. A recent study by Zillow reviewed the housing market during previous pandemics as a way to think about what coronavirus might mean for the current market. The study found that while home sales tend to drop during outbreaks, home prices stay relatively stable or decrease slightly. In the past, pandemics have paused the housing market but not stopped it completely.
Virtual and Video Technology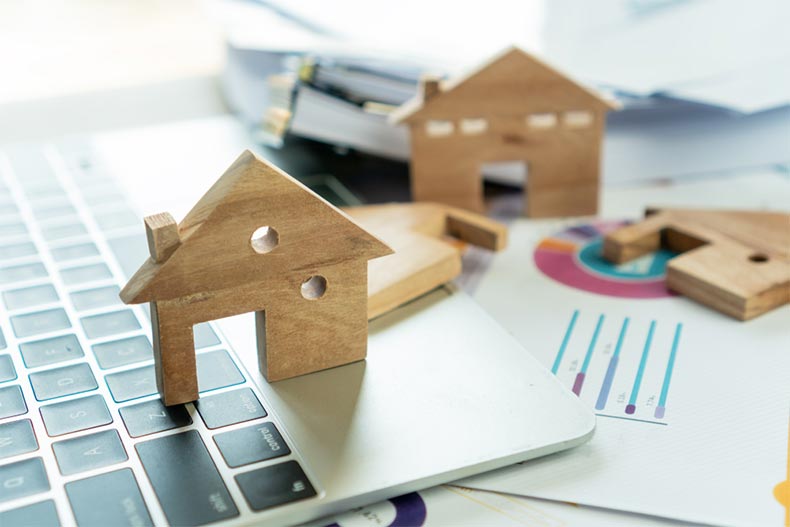 The increased use of video and virtual technologies to conduct real estate business is a major trend that facilitates the buying and selling process during uncertain times. From correspondence to signing official documents, buyers and their agents can conduct most or all of their business online, according to guidance from the National Association of Realtors (NARS).
In addition to up-to-date photos and descriptions of homes, buyers can often access video and virtual home tours that give them a thorough look at a home. Drone footage can even offer a bird's-eye view. With an abundance of information from video tours, detailed descriptions, and floor plans, buyers can explore a property from the comfort of their homes. Some homebuying happens entirely online these days.
Digital technologies can help buyers find the right home for them while also following current health and safety guidelines from the CDC. These technologies mediate the homebuying process while allowing for social distancing and protecting the health and safety of sellers, buyers, and agents.
Health and Safety Precautions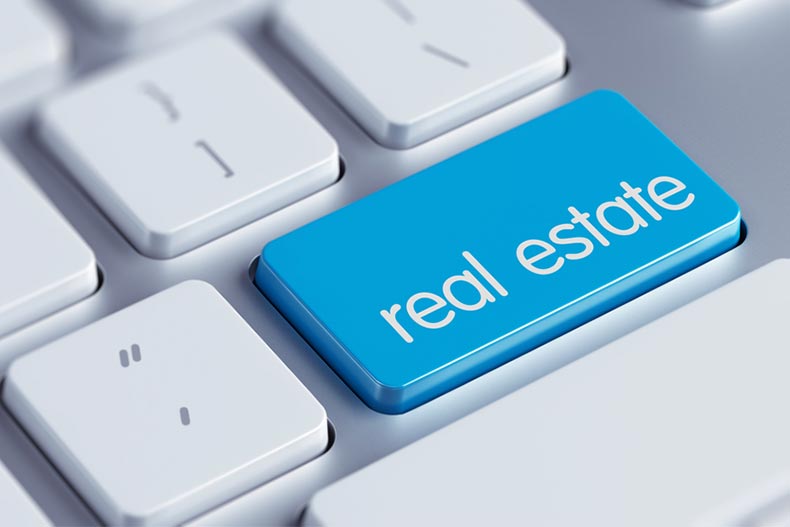 If you do need to physically tour a home, everyone can take additional health and safety precautions.
If you do need to physically tour a home and the agents and sellers agree that you should, everyone can take additional health and safety precautions. Some in-person showings have continued over the last month with extra measures taken to limit the number of people in the house and to clean between showings.
During showings, agents may only allow one buyer or couple in the home at one time. Some agents have even let buyers into homes and then used video conferencing mobile applications from the car to give commentary and explanation from a distance. Buyers can wear gloves, booties, and face masks during the tour and use sanitizing wipes for doorknobs and light switches. Everyone should wash their hands thoroughly before and after a showing.
Regardless of your personal situation, it's important to follow federal, state, and local guidelines as they adapt to coronavirus in your area. While it may be okay to visit homes right now, this option could temporarily disappear.
What Should You Do?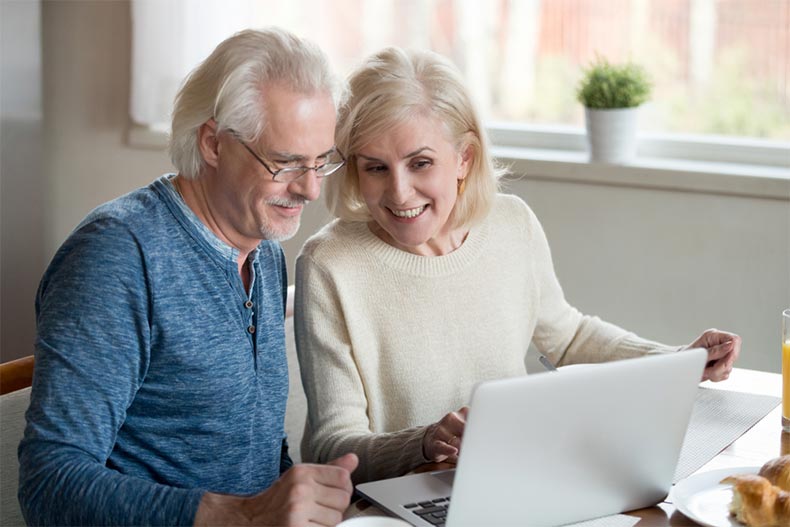 The coronavirus pandemic has had a significant effect on daily life, and the real estate market hasn't been immune to these changes. The future is very uncertain when it comes to how the coronavirus will shape the real estate market over the next few months.
If you're still in the planning or house hunting stages and your home isn't currently on the market, you may decide to wait for a while and focus on online research and preparations instead, making plans to move forward once the world regains some normalcy. However, if you have a pressing need, deadline, or circumstance that surrounds your move, find an agent who can help you work through the current situation. If you're in the middle of negotiations, you may try to move forward as quickly as possible.
In short, you can buy a house during COVID-19, but it probably won't look like a traditional homebuying experience or what you may have expected. Much depends on your personal situation, including your location, needs, and health concerns. Whether you decide to move forward with buying a home or wait for a while, there's plenty you can do to prepare during the pandemic.
Continue to shop around for properties and rates, get to know your local market inside and out, and consider getting preapproved with a mortgage lender. Also, take this time to learn as much as you can about the area where you want to live. Even if you're unable to make a move right now, you can make sure you're ready when the opportunity and circumstances are right for you.