If there's any reason to complain about retiring to Florida, it's this: with so many options around the state, how do you pick one place to live? There are nearly 1000 active lifestyle communities in the state and more than 400 exclusively for people 55+, so choosing a region can be a challenge. No matter where you decide to settle in, you'll enjoy the beautiful weather, plenty of recreational opportunities, and some of the best active adult communities in the country.
When being close to the coast is important, you'll need to choose either the Gulf Coast to the west or the Atlantic Coast to the east. Take a look at the benefits of each.
Gulf Coast Retirement: Art and Culture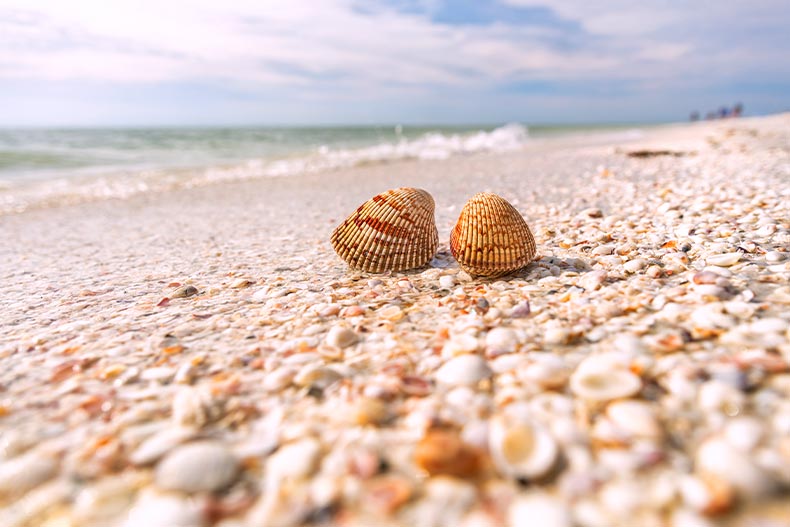 On the Gulf Coast, you'll find fairly large cities with a lot of history, culture, and art. People retire to the Gulf Coast when they're looking for a warmer, more affordable version of their hometowns. There are plenty of shows to see, museums to visit, and top-rated restaurants to try.
In Sarasota, the Ringling Museum of Art may make you think of the circus. Named after the same family, this museum features dazzling collections of ancient and modern pieces, educational opportunities, and even a circus museum.
The Tampa Bay area is home to the Salvador Dalí Museum which showcases the surreal artist's work and hosts special traveling exhibits. On Sanibel Island, you can visit the National Shell Museum, an interesting look at how shells are formed and where they can be found. The Straz Center for the Performing Arts is the perfect place to catch a musical, ballet, or concert, and tickets cost a lot less than in New York, Chicago, or Boston.
Atlantic Coast Retirement: Nature and Shopping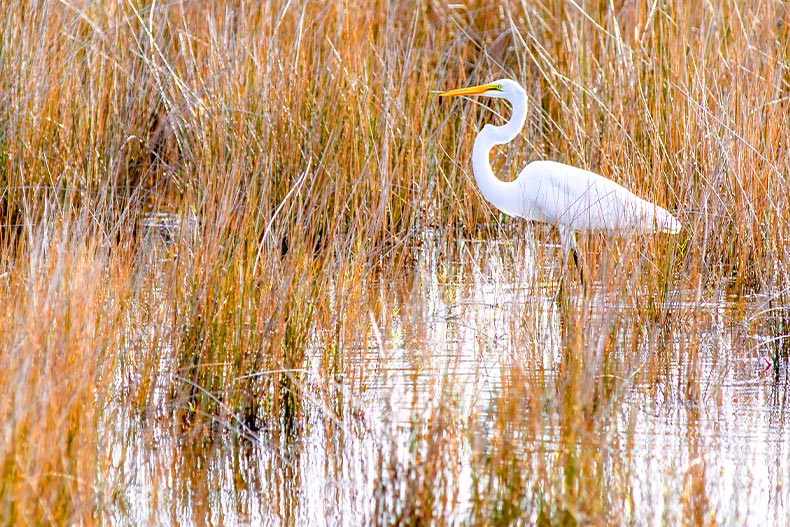 On the Atlantic Coast of Florida, there are tons of little beach towns as well as large cities like West Palm Beach, Boca Raton, Fort Lauderdale, and Miami. In the north, retiring to St. Augustine means living in the oldest city in the U.S.
Living near the Canaveral National Seashore is great for those interested in local wildlife and rocket launches from the Kennedy Space Center. The barrier island has its own ecosystem, where it's easy to spot manatees, alligators, and hundreds of bird species. The Merritt Island National Wildlife Refuge is not far from Melbourne and provides a host of opportunities for birding, hiking, and wildlife drives.
The Atlantic Coast is also known as a great place to shop. West Palm Beach has CityPlace and a popular outlet mall. In Boca Raton, the outdoor retailers of Mizner Park are a top place for visitors to browse, stroll, eat, and even see a movie.
Beach Battle: Which Coast Is Better?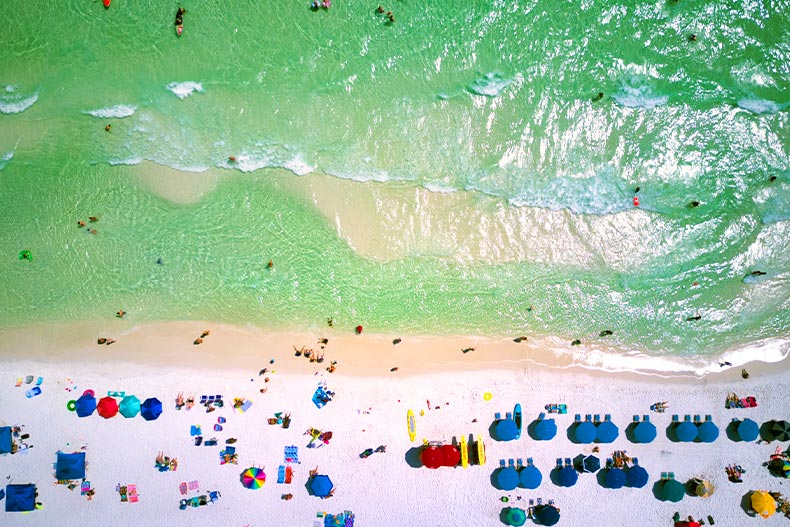 The best beach experience really depends on what you're looking for in a coastal community. If you're planning to learn how to surf during retirement, head to the Atlantic Coast. If you'd rather wade into calmer waters, Gulf Coast beaches have fewer waves.
Some of the best Gulf beaches include Treasure Island near St. Petersburg, Bradenton Beach near Sarasota, and Venice Beach to the south. Pier 60 in Clearwater is one of the most popular spots on the Gulf Coast for catching a sunset. On the Atlantic side, you'll find more iconic beaches like Daytona Beach and South Beach in Miami. There's also Cocoa Beach, home to the flagship Ron Jon Surf Shop.
Sports Showdown: Follow Your Team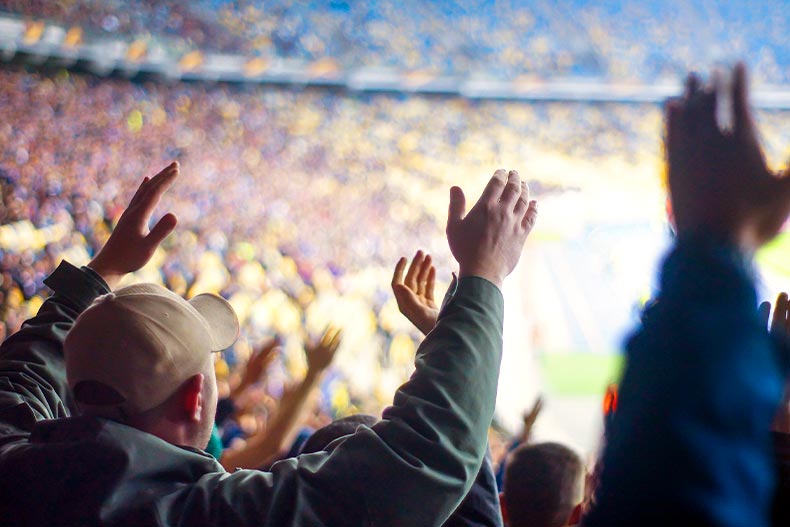 If you're still having trouble deciding whether you want to retire to the Gulf or Atlantic side of Florida, maybe think about your sports allegiances. When it comes to baseball, to the west are the Tampa Bay Rays and the Miami Marlins are in the east.
Your Gulf Coast football team is the Tampa Bay Buccaneers and on the Atlantic, you'll either cheer for the Miami Dolphins or the Jacksonville Jaguars. If hockey is your game, you'll be choosing between the Tampa Bay Lightning or the Florida Panthers in Miami.
The good news? There's no bad decision. Whether you choose the Gulf or Atlantic coast, you're in for a retirement filled with warm winters, plenty of pool time, and a long list of potential 55+ homes for sale in active, neighborly communities.