If you want to have a vacation retreat, an investment property, or a rental home, buying a second house may be more achievable than you previously thought. With the right determination, planning, and financial advice, active adults can reap the rewards of owning two homes.
Depending on your long-term goals, life plans, and financial arrangements, you may have different reasons for purchasing another property. Many active adult homebuyers see the decision to buy another home as a worthwhile investment that they can use to enjoy the benefits of owning two homes while working toward future financial security. Since the choice to commit to a second home comes with many responsibilities, active adults must weigh several important considerations when contemplating if, when, and where to buy a second home.
Whether you already have your heart set on a second home or you want to consider the possibilities that the future holds, it's worth reviewing some of the important pros, cons, and considerations of buying a second home.
The Benefits of Buying a Second Home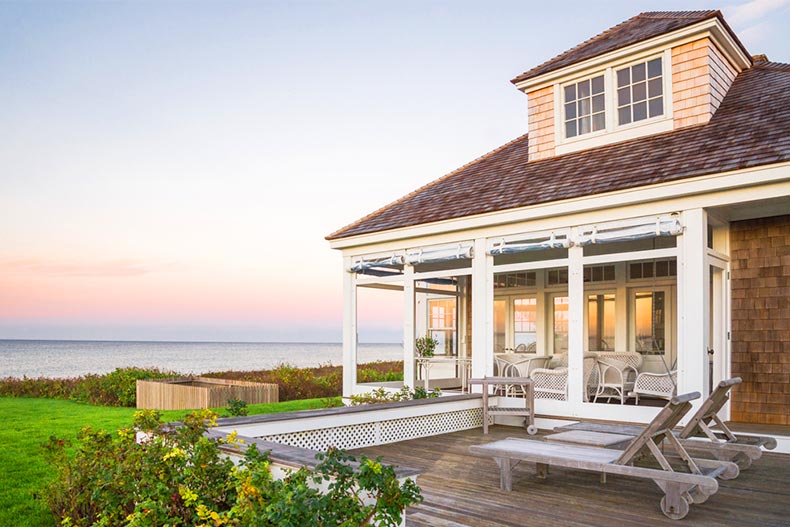 After choosing to purchase a second home—and then celebrating this momentous decision—active adults have many more choices to make. Early in the homebuying process, you should evaluate your needs and goals related to the property. Ask yourself: What do you want to get out of your second home? Some of the most common reasons include the desire for a vacation retreat, rental home, or an investment property, and many properties can serve all three of these purposes.
For many, the decision to purchase a second home directly relates to long-held plans to own a vacation home. A second home can serve as a vacation retreat where you and your family can escape and enjoy whenever you have the time. If you have a favorite vacation spot that you return to year after year, then buying a second home in that destination may represent a reasonable and cost-efficient option. The idea of having your very own beach house, mountain cabin, or coastal cottage in addition to your primary residence excites many homebuyers.
Since many active adults and snowbirds only spend part of the year residing in their vacation homes, the properties can be rented out the rest of the year. This helps generate additional income and pay the mortgage on the second property. Homeowners looking for a more time-consuming but lucrative project may choose to take on a second home to renovate, or "flip," in order to re-sell it for a profit.
Importantly, for many homeowners looking to purchase a second home, the choice is an investment in the future. A second home may turn into a permanent home once retirement rolls around. In the meantime, active adults can become settled in their next community and begin establishing connections in the area. Regardless of the reasons, buying a second home often represents a major step in one's life.
The Right Time To Buy a Second Home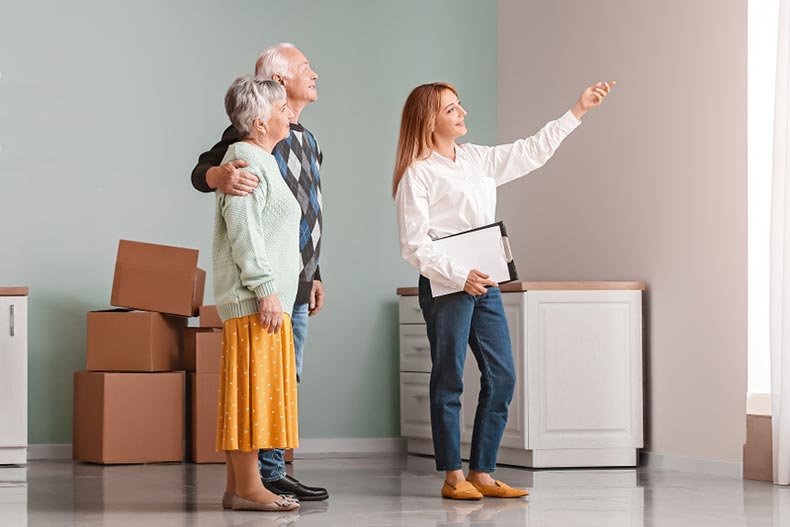 Active adults should first decide whether now is a good time to buy a second home. But the decision means more than just following national real estate trends—it also means figuring out your personal goals and exploring why you want to take on the responsibilities associated with owning a second home. Whether you want a vacation home across the country or you want to find a home to retire in the next town over, evaluating your short- and long-term goals is an essential step in determining what you need to make this dream a reality. If you know what you want, then it's time to determine how much it will cost to make it happen.
A second home may cost just as much, if not more, to purchase and own as a primary residence. Since government-backed mortgages often exclude second properties, homeowners tend to resort to loans with higher down payments and interest rates. Homeowners also take on the responsibilities for paying the taxes and maintenance costs across both properties. Therefore, active adults who set aside money ahead of time find themselves more prepared and equipped to purchase a second home. If you currently have the funds to put toward these expenses or have a financial plan to get you there, then there are still other factors to review.
Homeowners should also consider the sheer time and responsibility that taking care of a second home involves, especially when planning to make the home into a rental property. Important factors to consider include maintenance, renovations, security, yard work, and cleaning as well as the prospect of having short- or long-term rental tenants. The cost of these upkeep tasks can add up over time, so homeowners need to have the funds prepared to properly care for their second home.
Ultimately, and truthfully, there may never be a perfect time to make the leap from owning one home to owning two homes. However, the intersection of preparedness and market opportunity can ensure the best options for homeowners.
Location, Location, Location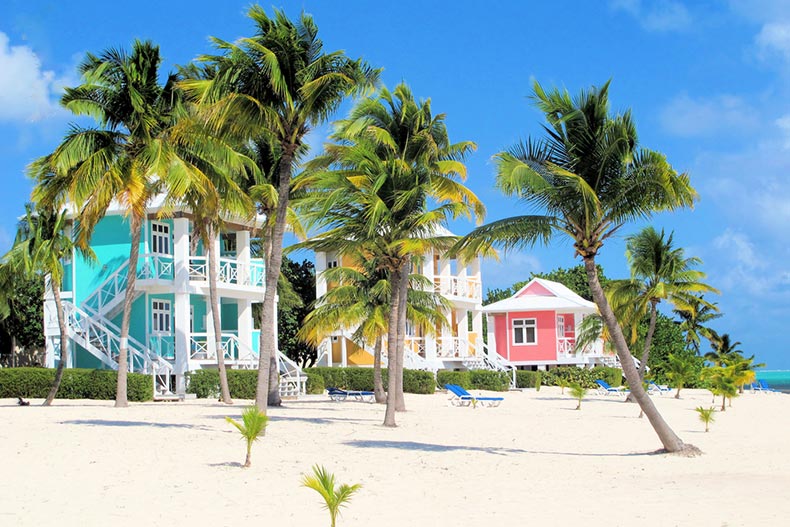 The decision of when to buy a second home is just as important as deciding where to buy a second home. Many people have a personal preference when it comes to their dream location for a vacation property. Some people might prefer to live closer to family, while others might envision themselves by the beach on the other side of the country. No matter the preference, homebuyers and the real estate industry tend to agree on the importance of a home's location.
Begin with the general region of the country where you prefer to locate your second home. Do you prefer the West, Southwest, Southeast, Northwest, Midwest, Mid-Atlantic, or the Northeast? Or, instead of a particular region, do you want to live near the East Coast, West Coast, or Gulf Coast?
After narrowing down the location to a specific region, state, or city, think carefully about the location of the home within a certain town, neighborhood, or community. Spend some time researching the different areas of a city to find an area with characteristics that best suit your lifestyle. Do you want to be within walking distance of the beach, shopping, or dining? Or, do you want to have convenient access to public transportation? Would you prefer to live near an international airport? Questions such as these can help homeowners reveal their priorities and lists of must-haves for a second home.
Of course, the location of a home can be associated with increased expenses, home costs, and fees. Some areas of the country are known for being more expensive than others, while different states offer more affordable retirement destinations. Make sure to understand the taxes, cost of living, and median home prices in the area where you want to live. That way, you can confidently make the decision of where to purchase your second home.
The Value of a Second Home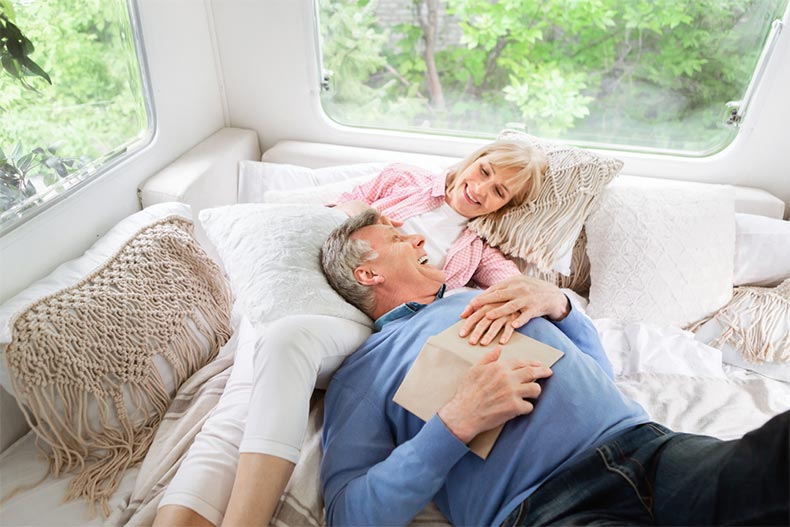 Financial considerations and constraints represent many peoples' biggest concerns when it comes to buying a second home. However, when purchased at the right time and with the right financial planning, a second home can turn into a wise investment. Even if you don't plan on selling your second home any time soon, it's important to make a good investment with your second home.
When buying a second home, make sure to thoroughly research the real estate market in the area. Conduct a search of current homes for sale in order to see what types of properties sell the fastest and for the most desirable prices. When you find a home you like, compare it to other recently sold homes in the area in terms of square footage, age, and features. A local real estate agent can help provide up-to-date information on real estate trends in the area. Paying attention to the market trends can help ensure that you purchase your second property at a fair rate.
Consider the housing market in the area in which you are buying your second home. In addition to following market trends, learn about the appreciation and depreciation rates in the area. Preferably, you can find a second home in a community that appreciates steadily over time, which makes the property an ideal investment. Over time, and with routine maintenance, the value of a second home can increase, which can help homeowners achieve financial security and stability as they plan for retirement.
Choosing the Right Home Style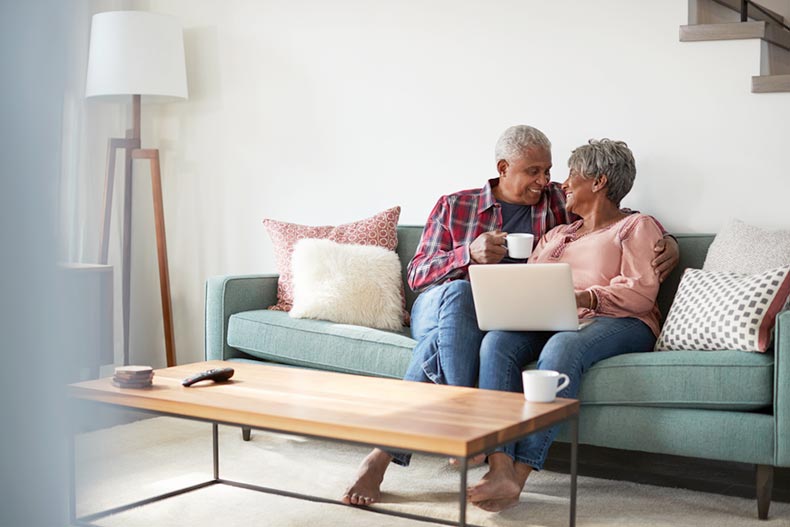 The style and type of a home should match the lifestyle that you hope to live in a new location. When it comes to a second home, people can have a condominium, attached, or single-family home. Each of these styles offers its own advantages, and homebuyers can choose the style that best suits their needs and preferences.
For snowbirds and those who want to downsize, condominium homes often offer the best of convenience and affordability. Condominiums are associated with a maintenance-free lifestyle that gives residents more free time to explore the area. The location of condo homes also tends to put residents closest to some of the most popular attractions and things to do in given areas.
Many attached homes also provide residents with a low-maintenance lifestyle. This makes them easy to leave for part of the year when living in another home or location. On the other hand, single-family homes are generally the most spacious and ideal for visiting family and friends. The bigger the home, however, the more upkeep and maintenance the home will require. Active adults should carefully consider their long-term intentions for the home to determine what type of residence is right for them.
Should You Invest in a Second Home?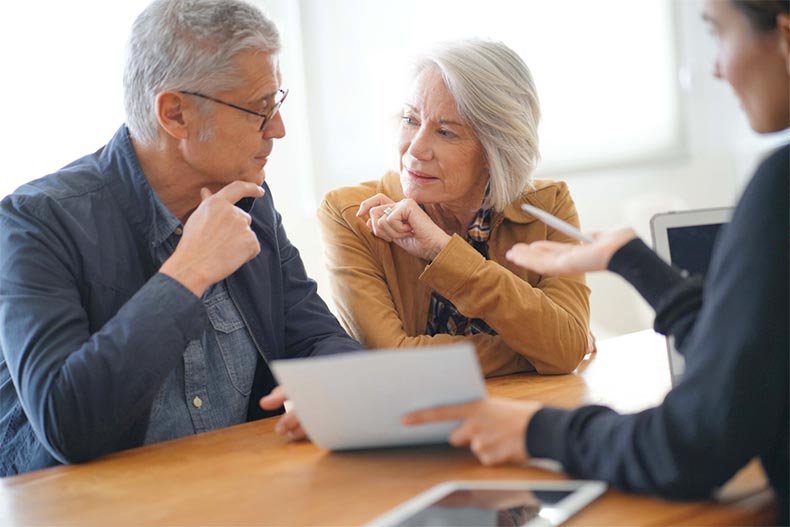 Active adults who own a second home must take on the responsibilities of two residences, navigating the finances, taxes, and maintenance of two properties. However, double homeowners also enjoy desirable benefits as they use their second homes as investment properties that can help them plan for retirement.
While the process of buying a second home requires careful planning and dedication, the decision helps many active adults take a meaningful step toward the future and achieve a long-held dream to own a second home.