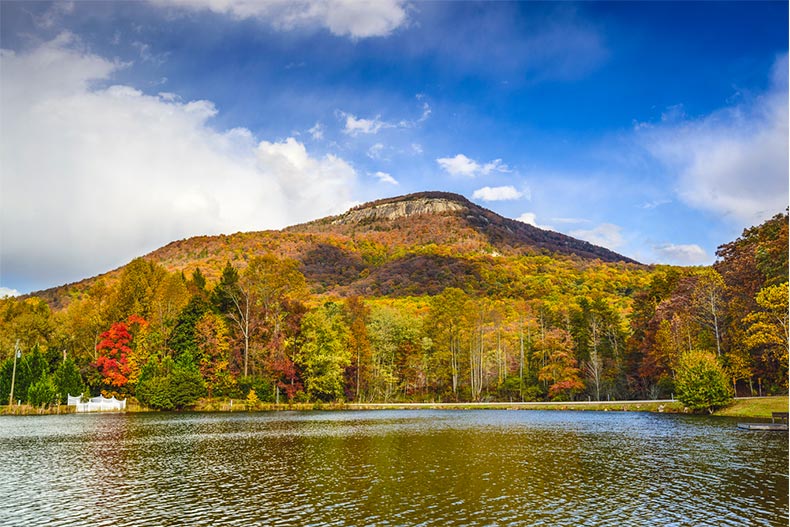 If you crave being outdoors and are looking for an area to move to that embraces its natural beauty with plenty of hiking, biking, water sports, camping, and sightseeing, then Georgia is the place to go. With an abundance of outdoor recreational activities and plenty of active adult community options, Georgia might just be the place where you choose to make your next home.
Here are just a few of the outdoor recreation options Georgia has to offer.
Stone Mountain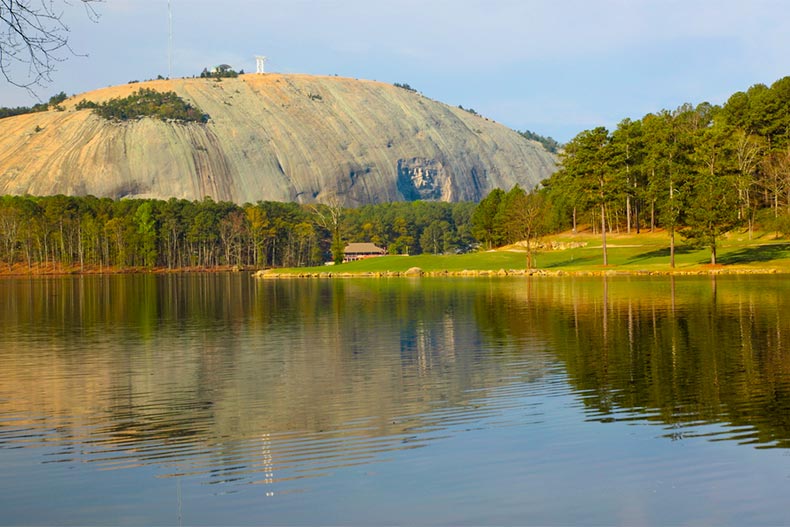 Stone Mountain Park offers 3,200 acres of natural beauty. Just 15 miles east of Atlanta, Stone Mountain is home to the largest relief sculpture in the world, the Confederate Memorial Carving depicting Jefferson Davis, Robert E. Lee and Thomas "Stonewall" Jackson.
But the park is a lot more than just this giant monument. Visitors can take a hike on 15 miles of wooded nature trails, climb the one-mile trail to the top of Stone Mountain, have a family picnic, go fishing in a 363-acre lake, or tee off on one of two beautiful Georgia golf courses. Stone Mountain also offers dozens of annual events such as Summer of the Rock, the Yellow Daisy Festival, the Native American Festival, Stone Mountain Christmas, and Snow Mountain. It's also home to Georgia's largest campground.
Blue Ridge Mountains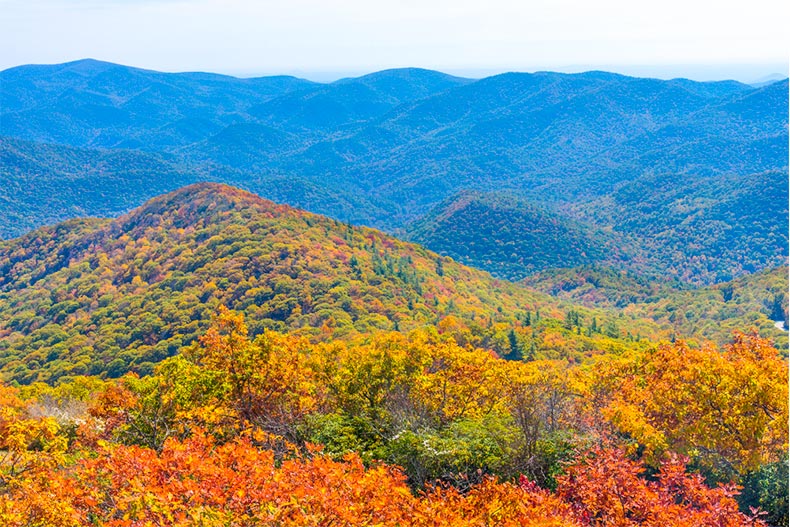 Just 90 miles north of Atlanta via Interstate 575, the Blue Ridge Mountains offers visitors the chance to explore this gorgeous mountain area by hiking to scenic waterfalls, horseback riding on forested trails in the Chattahoochee National Forest, whitewater rafting on the Ocoee River, ride on the Blue Ridge Scenic Railway, or take an adventure in a treetop canopy getaway.
You can also rent a pontoon boat, kayak, or SUP on beautiful Lake Blue Ridge, pick locally-grown fruit at Mercier Orchards, play a round of golf at Old Toccoa Farm, or go fishing on the tailwaters of the Toccoa River. The Blue Ridge Mountains also offers luxury cabin rentals while you visit the mountainside towns lining the area, which are filled with shopping and dining experiences, golf courses, craft breweries, and wine vineyards.
Jekyll Island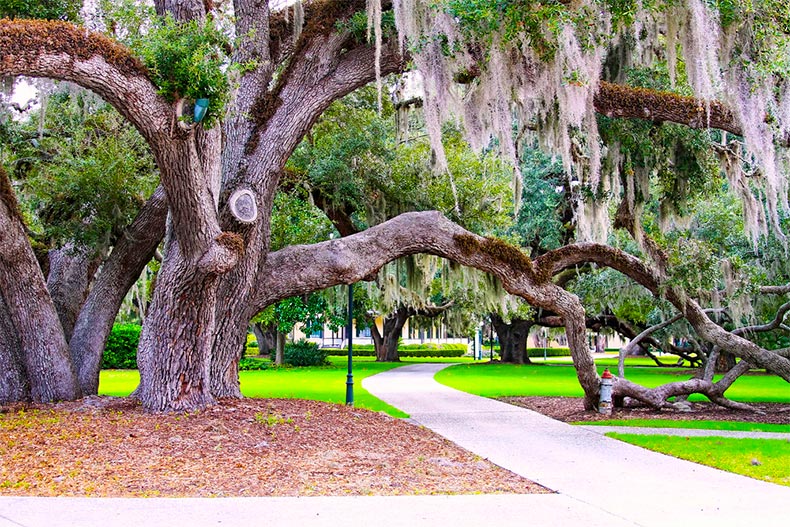 Jekyll Island is located off the coast of Georgia and known as one of the Sea Islands, a chain of more than 100 islands on the Southeastern Atlantic Coast of the U.S. Bike trails, walks along the beaches and sandbars, and a water park are among the attractions that attract thousands of tourists a year.
The historic district features numerous impressive and ambitious buildings from the late 19th and early 20th centuries. Jekyll Island is also full of wildlife consisting of many different mammals, reptiles, and birds living and breeding in the island's inland salt marshes. In 2018, Architectural Digest named Jekyll Island the 11th most beautiful small town in America.
Tallulah Gorge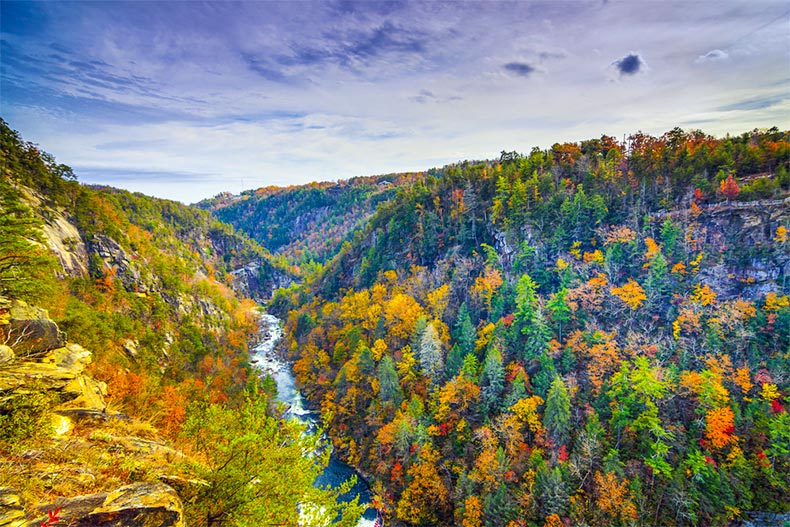 Nearly two miles long and almost 1,000 feet deep, Tallulah Gorge is one of the most spectacular canyons in the Eastern U.S. Visitors can hike rim trails to several overlooks, or get a permit to hike to the gorge floor. A suspension bridge sways 80 feet above the rocky bottom, providing spectacular views of the river and waterfalls. A paved path follows an old railroad bed, perfect for strollers and bicycles, while mountain bikers can test their skills on a challenging 10-mile trail.
Other activities to do in Tallulah Gorge are archery, swimming, rock climbing, paddling, picnicking and tennis. And if that's not enough, the area was the filming location for several portions of the 1972 film Deliverance.
Okefenokee Swamp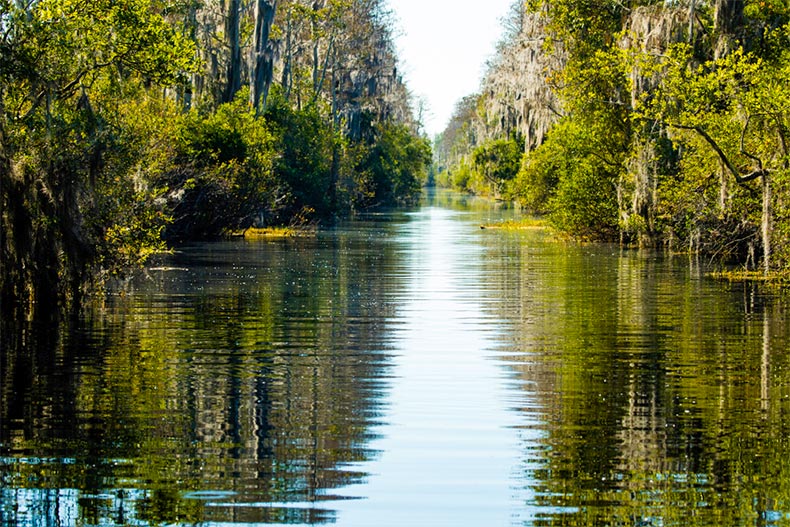 Located in Southern Georgia, the Okefenokee Swamp is part of the Okefenokee Wildlife Refuge, which covers about 700 square miles and includes four counties in the state. It's considered the most extensive natural wonders in terms of area and includes a wide variety of ecological features, ranging from sandy ridges to wet, grassy savannahs and marshes to narrow water channels and small islands, all of which support a vast range of flora and fauna.
Take a boat tour on original Seminole Indian waterways, which will allow you the opportunity to climb the 90-foot observation tower for a panoramic view. Famous for its alligators, cypress trees, and colorful history, you can take the "Eye on Nature" educational session to learn more about the native animals of the swamp during a 20-to-25-minute program designed for all ages.
If you'd rather get more exercise while visiting the Okefenokee Swamp, you can take the Adventure Walk, an almost-half-mile round-trip journey that takes you through the original boardwalk lost in the 2007 Big Turnaround Fire. The new walkway is right on top of the swamp, giving guests a closer look at this unique ecosystem, and ends up at the 90-foot observation tower.