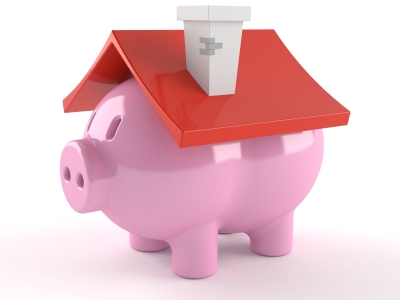 If you're a Baby Boomer living on a fixed income, a little can go a long way. Here are five tips to help stretch your budget as far as it can go.
1. Downsize
If it's feasible, downsizing your living space is an excellent way to lower expenses. Living in a smaller home allows you to save on utilities, maintenance, the mortgage, and more. Plus, if you move to a tax-friendly state, you can potentially reduce taxes on real estate and income, including investment income.
A move also offers the opportunity for a fresh start — for example, you could choose a location that's within walking distance of shops, public transportation and other conveniences, thereby reducing or eliminating the need for a car and further helping to reduce your daily expenditures.
2. Cook at Home
If you plan ahead and shop wisely, cooking at home can help slash your monthly food budget. Regular meal planning has two benefits: it cuts down on trips to the grocery store, which results in a lower food bill.
Be sure to watch for sales and stock up on items you use regularly, make a shopping list and stick to it, and inventory your pantry and refrigerator at least weekly to avoid over-buying or duplicate purchases. Then, set aside a day for cooking in batches and freezing meals in single-serving portions.
3. Save on Prescription Costs
AARP offers a prescription discount card for its members, which can help save almost 40 percent off prescription medication, regardless of health status or age. The card is accepted by 64,000 pharmacies throughout the United States. You can also find similar savings programs through Rite Aid, CVS, Walgreens, Kmart and Target, and save as much as 65 percent on generics.
4. Keep Track of Senior Discounts
According to AARP, a number of different merchants have regular senior discount programs. Some clothing retailers offer weekly deals (such as a 15% discount) to 55+ shoppers. You can also try asking your local gym, utility companies, service repair shop and hair salon about the specials they provide to AARP members.
Be aware that senior discounts aren't always what they're cracked up to be as there are generally fewer deals for people in the 50-55 age range. Many movie theaters, for example, only discount tickets for those who qualify for Social Security.
5. Find Low-Cost Entertainment
You don't have to pay full price to go out and have fun. Those AARP discounts also sometimes apply to baseball tickets, and many stadiums otherwise schedule discount days throughout the season.
Your favorite opera house or Broadway-style theater may also feature reduced prices or a ticket lottery the day of the performance. In the same vein, a trip to the zoo, a local museum or botanic garden may be free of charge on certain dates throughout the year.
For additional low-cost entertainment, join a social club or interest group that meets regularly for book discussion, wine tasting, tennis or other shared interests.
A lower quality of life is not inevitable when you're living on a fixed income. With a little research and creativity, you can find many ways to scrimp and save without sacrificing quality or enjoyment.