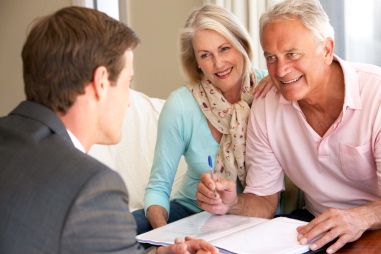 Though most active adults understand the importance of saving for retirement, many may underestimate the amount of money they will need to have in savings. This is especially true as the average lifespan continues to lengthen, and workers can no longer expect defined-benefit pension plans or social security income. How can you be sure that you will not outlast your own retirement savings?
Today, retirees cannot expect to live on a pension provided by their employers. Many employers do offer 401(k) programs, but it is up to individuals to opt in to these savings plans. While the responsibility to save for retirement has shifted almost entirely to individuals, many people do not have the experience or financial savvy to adequately foresee or plan for their own retirement needs.
BlackRock, an investment management company, conducts their Survey of 401(k) Participant Attitudes and Behaviors each year. Their most recent report shows that 62 percent of plan participants believe they will outlive their retirement savings. The majority of respondents said that they would appreciate more guidance, and 82 percent said that they had little or no experience in managing a sum of money over $100,000.
When it comes to active adults, a recent study by Employee Benefit Research Institute (EBRI) estimates that adults currently aged 56-62 have a 47.2 percent chance of outliving their retirement savings. Those currently aged 46-55 have a 43.7 percent chance of outliving their assets.
While these studies paint a worrisome picture for potential retirees, here are four steps that can be taken to avoid a retirement shortfall or correct an expected shortfall before it gets worse.
1. If you are still working, find out how much you should be saving now.
There are many factors to consider when deciding how much to save for retirement. You will need to estimate how many years you expect to be retired, what your annual expenses will be during retirement, and how much you can reasonably afford to set aside now. A professional financial advisor or fiduciary can help you establish your retirement savings goals and put you on the path to reaching them.
2. If you are already retired, regularly monitor your savings and spending.
Just as it's never too early to start saving for retirement, it's never too early to catch a shortfall. If it looks like your retirement savings will fall short, you'll want to find out about it as soon as possible. The more time you have, the smaller the changes you will likely need to make to correct the shortage.
3. Plan a budget that reflects your actual lifestyle, and then stick to it.
Living on a budget doesn't have to mean giving up the comfortable lifestyle you imagine. If you love to travel or have other retirement dreams, make sure to factor those expenses into your plan from the beginning. Before retiring, adding these elements into your retirement plans will help you set up a nest egg that you won't outlive. After retirement, factoring purchases into your plan before making them will help you decide which items you can afford and which you will have to forgo.
4. Don't let financial fears keep you from educating yourself.
Hiring a professional financial advisor or fiduciary is a great way to help set up a retirement plan and stick to your annual budget. Don't let your reliance on a professional keep you from learning everything you can about retirement savings. Financial matters often seem complicated at first, but they will begin to make more sense in time. There are many books and videos designed to help with retirement savings plans, and many communities offer retirement savings workshops, lectures, and classes. When it comes to retirement savings, be sure to educate yourself, plan ahead, and be prepared to stick to your budget.