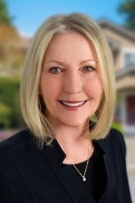 Beverly Powers Uhlir
MesquiteLink Realty
Lic. #BS0143756 (NV)
Looking for an experienced real estate agent who knows Mesquite inside-and-out? Originally from California, Beverly has lived in Mesquite since 2010. She is a Broker/Salesperson who has sold over 100 properties throughout the area.

Beverly has 14 years experience helping buyers find just the right property, as well as helping sellers list and sell their homes.
We have used Beverly for two transactions over the past 5 years. She is efficient and very hard working.
May 6th, 2018
HIGHLY LIKELY TO RECOMMEND It was wonderful to find an agent who knew all of the ins and outs of the area.
March 1st, 2018
HIGHLY LIKELY TO RECOMMEND Being an out of the country seller of my home, I initially found it a very daunting and stressful process , being that I would not be able to .
February 28th, 2018
Showing 1 - 3 of 16 reviews