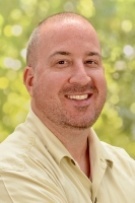 Charles Bonfiglio
AAA Realty Group Inc
Lic. #597520 (FL)
Charles was born and raised in South Florida and has been licensed since 1993. He is the Broker/Owner of AAA Realty Group in Pembroke Pines, FL. Previous to this position, Charles managed an eight office Real Estate Organization. In 2009, he joined his family in the real estate business and started AAA Realty Group, an independent real estate firm.
Charles and his entire organization were VERY professional, exceptionally patient and understanding in guiding us through the difficult transition of selling our home of 48 years .
October 24th, 2019
Charles has earned my business for life. From the moment we met him I could tell he was the realtor for my family.
October 23rd, 2019
I felt I was in good hands all thru the process. Being a widow I needed someone that would walk me thru the selling of my condo Maggie always gave me updates.
September 5th, 2019
Showing 1 - 3 of 7 reviews