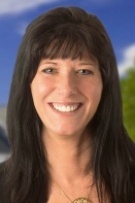 Cherie Poirier
Kinlin Grover
Lic. #9517458 (MA)
Cherie is a full-time, full-service Realtor. Prior to her real estate career, Cherie worked for 20 years in the legal field, first as a paralegal/office manager, then she worked in her own mediation firm. Thanks to this experience, communicating and negotiating are two of Cherie's strongest skills. Every day, she combines these assets with her attention to detail to ensure her clients' satisfaction.
...Read More
From her original presentation we knew she was the "one" for us...super professional, thorough, & helpful in any way we needed...
...Read More
September 13th, 2018
We contracted Cherie to sell our second home in Quincy -- once she set to work, the house went under agreement 2 days after showing.
...Read More
September 13th, 2018
Buying a home is a daunting ordeal and Cherie made it very seamless. For every small detail that came up Cherie had an answer or got one in a timely manner.
...Read More
September 13th, 2018
Showing 1 - 3 of 11 reviews