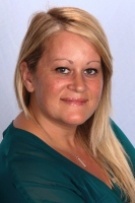 Claire Brooks
Florida Plus Realty
Lic. #SL3239179 (FL)
Claire began her real estate career in the United Kingdom. When Claire moved to Florida in 2010, she promptly earned her real estate license. She has a strong passion for real estate and prides herself on providing great customer service. She has sold and listed homes both locally and internationally, and is knowledgeable about the Foreign Investment in Real Property Tax Act (FIRPTA).
...Read More
Betty w.
She knew her stuff. I went first. S he showed me what i wanted. Then i brought my husband. She found others fir me to look at. Found us the home we got. Within a week.
...Read More
August 12th, 2018
Betty w.
The only person i would say understood how to look. I am known as a fussy person to please. She took the time t o show me what i wanted. I bought a home she showed me.
...Read More
August 12th, 2018
Robert W.
Claire listens to her clients. She is knowledgeable about the area and the market. She is not pushy in any way. She genuinely wants her clients to find the ideal home.
...Read More
July 10th, 2018
Showing 1 - 3 of 13 reviews