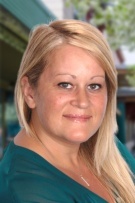 Claire Brooks
Florida Plus Realty
Lic. #SL3239179 (FL)
Claire began her real estate career in the United Kingdom. When she moved to Florida in 2010, she promptly earned her real estate license. Claire has a strong passion for real estate and prides herself on providing great customer service. She has sold and listed homes both locally and internationally, and is knowledgeable about the Foreign Investment in Real Property Tax Act (FIRPTA).
My husband and I have been work with Claire Brooks and Jessica McKinney since March 2019.
October 29th, 2020
A great house finding experience!
September 4th, 2020
Our agents, Jessica and Claire were attentive, explained the process, kept in close communication and made sure we listed and sold our house for the best price possible.
September 4th, 2020
Showing 1 - 3 of 40 reviews