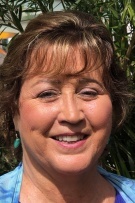 Connie Lynn Cooper
Michelle A Hurst
Lic. #SL3350216 (FL)
When you choose Ms. Cooper as your Real Estate Professional, you will have made an excellent choice. She promises to be there for you, working hard as your advocate in what may be the largest money transaction you have ever undertaken. She is very respectful of this fact.

As a Graduate of the Realtor® Institute, Ms.
I was very happy with how Connie helped my Mom find the perfect condo in Century Village. Mom is on a fixed income and had very specific ideas of what she wanted.
February 23rd, 2020
I was renting in Century Village and was on the fence about buying. Connie helped me navigate the home buying process. She was very helpful and knowledgable.
February 22nd, 2020
I highly recommend Connie to be your real estate agent. I was renting and decided to buy because my elderly Mom came to live with me.
February 22nd, 2020
Showing 1 - 3 of 9 reviews