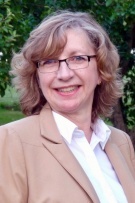 Deb Carrara
Blue Ridge Real Estate
Lic. #082.0113726 (VT)
Deb sees her clients as extended family and embraces working together to deliver solutions. She strives to provide you with the best customer service from contract to close. Rutland and the surrounding area is one of the most beautiful places! The people, the natural beauty, our historic downtown, and countless recreational opportunities all help to make the area a very desirable place to live.
This website is asking that I "quickly tell about my experience" working with Deb. Sorry, not going to happen! Only because there is no way I can quickly sum up how awesome she is.
July 7th, 2018
Even though I was selling my VT house from out of state, Deb's exceptional customer service, communication skills, and attention to detail instilled the highest level of confidenc.
February 27th, 2018
My wife and I sold a house and purchased another last year with Deb. Her persistence and attention helped to seal the deal on both transactions from start to finish.
February 25th, 2018
Showing 1 - 3 of 4 reviews