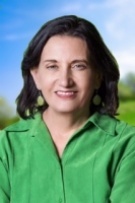 Deborah Hornstra
Coldwell Banker Residential Brokerage
Lic. #0456763 (NJ)
Deborah provides her clients with insight into area towns and neighborhoods, as well as a continuous and detailed analysis of the market conditions that affect their purchase or sale. Her studies in communications and health advocacy and previous career in public relations gave her the tools she needs to represent clients effectively and advocate strongly for their best interests.
...Read More
Joanna B.
Deborah was fantastica, really read our email and gave us the support we needed.
...Read More
November 15th, 2017
Alyssa And Doug J.
Deb was wonderful! She sold our condo in 5 days above asking among three simultaneous offers! Because she lived close to our unit, she even went over to turn on/off lights and c.
...Read More
November 15th, 2017
Tara J.
We lived in Arizona and being so far away definitely presented us with quite a challenge in our NJ house buying process.
...Read More
July 1st, 2017
Showing 1 - 3 of 5 reviews