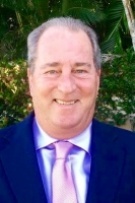 Don Van Harken
Century 21 Tenace Realty
Lic. #3179155 (FL)
Don is originally from Suffolk County in Long Island, New York, but moved to Florida in 1990. He has been a Realtor for the past 10 years and is a current Palm City resident having lived in the Palm Beach County area for 25 years.

Don works diligently to find what his clients are looking for and negotiates hard on their behalf.
Very happy that we had Don's expertise and help to find us just
what we were looking for in our new home.
May 7th, 2019
Don it has been a pleasure meeting you. We look forward to
doing business with you again in the future. Enjoying our new
homes- The Reillys
May 7th, 2019
Don, It was an absolute pleasure working with you and meeting you. You have amazing patience.
May 7th, 2019
Showing 1 - 3 of 24 reviews