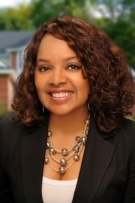 Dru Yokum
Coldwell Banker Residential Brokerage
Lic. #667306 (MD)
Dru Yokum is a licensed Agent in Maryland and holds an SRS, PSA, MRP, MBA in addition to various other Real Estate program specializations. Dru's professional background complimented with her Real Estate knowledge has allowed her to service clients in negotiation with buying, selling and investing.


Cynthia Oy
1/20/19

I would highly recommend Dru. She works hard for her clients and is a person with strong values and integrity.
November 20th, 2019
Fred Ivey 9/10/19 Working with Dru Yokum - I found her to be knowledgeable, thoughtful & hard working.
November 20th, 2019