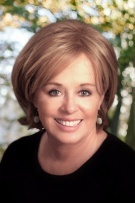 Berkshire Hathaway HomeServices
Lic. #382576 (GA)
Contact Me
Gayle is one of those unique people who likes everyone she meets – and they instantly like her, too! A lot!

Her uncanny ability to cultivate friendly, working relationships with all parties to a residential purchase or sale – not just the buyer and seller but lenders, other realtors, inspectors, attorneys – and skill in the art of friendly persuasion works for her client's long-term benefit.

Gayle knows her stuff, knows the local market, knows what will make a deal work on terms the client will like, then works tirelessly to make it happen. There are no "problems," just challenges in search of the right solution and opportunities to make the deal better.

With Gayle, it's all about what's in her clients' best interests. Because she first takes good care of her client, what's good for Gayle – like compensation, a successful business, referrals, etc. – takes care of itself.
Gayle is passionate about dog rescue and serves on the board of Dolly Goodpuppy, Inc., a local, non-profit dog rescue organization. In her free time, she is an avid, competitive pickleball player. (What's pickleball? The fastest growing sport in America! Check it out for yourself!) Gayle is married to Don, a real estate and wills-trusts-probate attorney who is also a local elected official (Spalding County Commissioner).