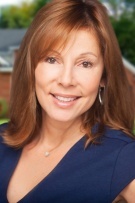 Ilona Kazmer
Keller Williams Success Realty
Lic. #475149318 (IL)
Ilona Kazmer has a heart of gold and unbridled enthusiasm. Her natural warmth is infectious but don't let that fool you, once she has picked up the scent, she will not stop her search until she has found your perfect home. She will be your personal real estate concierge throughout the entire process.

She is very well rounded when comes to experience.
Ilona was terrific from the start of our process all the way until close! My wife and I were out of state buyers on a major time crunch to buy a house and plenty stressed out.
December 10th, 2019
An amazing realtor who pulled out all the stops and was honestly a driving force to help my wife and I find our forever home.
October 29th, 2019
Ilona is sweet, kind and funny.
October 24th, 2019