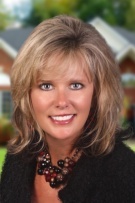 HomeSmart Fine Homes & Land - Prescott
Lic. #SA657794000 (AZ)
Contact Me
Joan was raised in Carroll, Iowa. She moved to Phoenix, Arizona in 1974 and then settled in the Prescott sunshine in 2009. She knows the ins and outs of the Prescott and Chino Valleys and is excited to show you all the area has to offer.

Joan worked in the travel industry for 34 years as a Senior Travel Consultant. She loved advising her clients on their travels and making the process easy for them. Joan's passion for her work led her to become a highly recognized consultant in the industry. As a Realtor, she continues to advise her clients through the entire home buying experience so the transaction feels as seamless as possible. Joan is dedicated to her clients. She listens to every word they say and pays attention to detail so that she will be able to find the perfect community for them. Joan works hard for her clients and is able to share her knowledge to ensure the best possible experience.

Joan knows that choosing a real estate agent is an important decision, and you want to chose a real estate agent you can trust and rely on. She will be that agent. Joan is enthusiastic and will go above and beyond to make sure your real estate needs are met. She is looking forward to sharing your home buying experience with you.