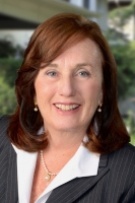 Daniel Gale Sotheby's International Realty
Lic. #10401249621 (NY)
Contact Me
Kate is a native New Yorker with an excellent understanding of its local communities. She is a lifelong resident of the South Shore of Nassau County having grown up in Lynbrook and residing in Rockville Centre for the last 36 years. Family and friends abound in all the surrounding towns.

Buying or selling a home is one of the most important transactions in the lives of many people. And if you need to buy and sell at the same time it is an even more important reason to want Kate as your Realtor. This process is in her wheelhouse. It requires patience, compassion, and care.

Kate has a diverse field of knowledge and is attentive to details in the wants and needs of all her customers and clients. People consider her an information broker as well as an expert real estate professional. She enjoys the challenge and complexities of real estate; finding the right property for her buyers, and seeing both her sellers and buyers through to a successful and stress-free closing.