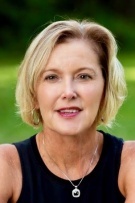 Lori Purcell
Florida Fine Homes Realty, LLC
Lic. #BK3427833 (FL)
Lori attributes her successful Real Estate career to over 30 years of Federal Service and her expert knowledge of life in and around The Villages, Florida. She enjoys helping home buyers and sellers on their Real Estate journey, especially veterans and military families. With over 20 years working with the Army, Navy and Army Reserve, and 13 additional years as a contract specialist with the U.S.
We called Lori last summer. She showed us around The Villages and some houses. We were just exploring possibilities at the time. We came back to Nevada and she stayed in contact.
March 8th, 2020
Lori was the most fantastic realtor we could of asked for. She worked very hard for us and even gave us a digital showing of the house we purchased online in Summerfield, Florida.
January 13th, 2020
Lori did a great job. Found me a great house in the perfect neighborhood.
November 5th, 2019
Showing 1 - 3 of 13 reviews