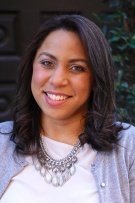 Millie Payano
Treeline Realty
Lic. #FL SL3345064 (FL)
Word of mouth is a powerful testament to a person or businesses performance. Past clients of Millie have referred to her as a consummate professional at all times. Her altruism helps you feel comfortable and cared for, while her thoroughness reassures you that no detail will be overlooked.
...Read More
Millie was very knowledgeable about the areas we were interested in and she was very personable and truly a pleasure to work with.
...Read More
August 9th, 2019
Yosmiry not only helped us find a gorgeous second home but stood by us through the whole process even helping us choose an amazing paint pallet.
...Read More
June 24th, 2019
Millie is great to work with on finding just the right home. Millie assist me with finding a house from a far. She was innovative and completed showings via FaceTime.
...Read More
April 25th, 2019