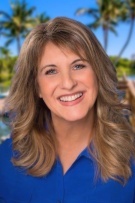 Mindy Evans
Coldwell Banker Chicora Advantage
Lic. #78182 (SC)
Mindy came to Myrtle Beach, SC in 1988, as a member of the United States Air Force. This is where she met her husband, Mike. She is a veteran of Desert Storm and Desert Shield. In 1992, the Myrtle Beach Air Force base closed down, so she got out of the service, but chose to stay in Myrtle Beach. In 1997, she earned her Bachelor's degree in Sociology at Coastal Carolina University.
...Read More
Mindy responded instantly to my calls and went out of her way to insure that all questions were answered. She was very friendly and provided quality customer service.
...Read More
February 13th, 2018
Can't thank Mindy enough!!Went above & beyond to help me & my family out!!never gave up even when I did !! Always called/text back & always had my family best interest in mind .
...Read More
February 8th, 2018
You never know personalities when you decide to go with someone anonymously on social media, but I hit the jackpot with Mindy.
...Read More
October 19th, 2017
Showing 1 - 3 of 20 reviews