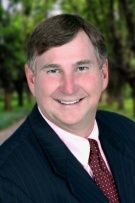 Rich Walker
Realty One Group Coastal
Lic. #51447 (SC)
Charleston is known to be the friendliest city in the US, and Rich lives up to the city's reputation. Rich and his wife Liz moved to Charleston, South Carolina in May of 2001 from Seattle, WA as a result of both accepting corporate transfers. They both had family on the East Coast and wanted to be closer to them.
He is absolutely terrific. I live in Tucson Az and he has helped me find my perfect house on line without even seeing it.
February 6th, 2020
Simply put I need only two words ... "The Best"! Having said that, Rich was a pleasure to work with. Being from Georgia it was a long-distance hunt for a home.
August 11th, 2019
We really are glad that we chose Rich as our agent to help us find a home in a retirement community in the Charleston area.
July 28th, 2015