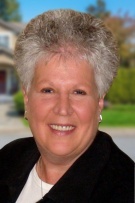 Sue Remble
Keller Williams
Lic. #74857 (SC)
Sue has had a passion her entire life for helping people and absolutely LOVES her job as a Realtor.
I cannot say enough in the allotted space to completely describe the service Sue Remble offers.
October 27th, 2019
We live in Oregon and discovered the Sue Remble phenomenon while Googling for Bluffton, SC realtors with exemplary reviews. Clearly Zillow and 55Places.
October 26th, 2019
We chose to work with Sue Remble based on the excellent reviews other new homeowners had given her.
October 26th, 2019
Showing 1 - 3 of 22 reviews