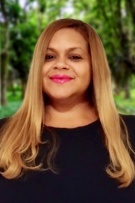 Victoria Perez
United Realty
Lic. #3372179 (FL)
As a Philadelphia native and a seasoned real estate professional, Victoria recognizes and values the trust that her clients have in her. She strives to exceed their expectations daily.

Victoria has been in the real estate industry for over 10 years. She began in Property Management and ultimately moved into Real Estate Sales.
...Read More
We were being sent viewings from other agents, but when we spoke to Victoria on the phone, her knowledge, sweetness. and genuine desire to help was refreshing.
...Read More
July 5th, 2019
Victoria helped me find the perfect home. I told her what I was looking for and she made it happen.
...Read More
June 26th, 2019
I highly recommend Victoria Perez! She is extremely knowledgeable in the home rental and/or purchase process and you won't be disappointed! I initially used Victoria 1 year ago,.
...Read More
June 25th, 2019