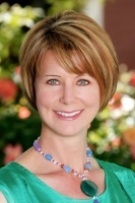 Wendy Bland
West USA Realty
Lic. #SA516284000 (AZ)
In 1998, Wendy began her real estate career and soon realized she loved helping people find the perfect neighborhood and home. She worked in the following years as a new home sales consultant with Shea Homes and Richmond American Homes. After a few years, she realized she could help more people as an independent agent focusing on the Active Adult market.
Wendy is a very sweet, fun girl. Extremely knowledgeable and very professional.Wendy possesses intense knowledge about Arizona and what each community contains.
February 15th, 2020
Wendy has worked hard to help us find a home in Buckeye, AZ and we would highly recommend her.
February 8th, 2020
Wendy, Wendy, Wendy. Always there. Always had the answers. Always returns calls.
January 28th, 2020
Showing 1 - 3 of 36 reviews