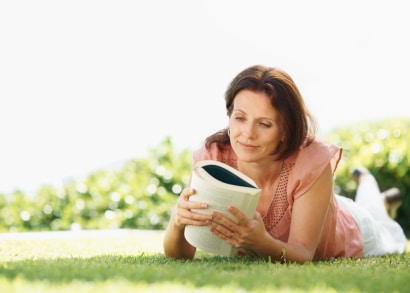 All that extra time in retirement means more opportunity for leisure activities––like finally tackling your reading list. From classic literature to memoir to self-help, we've compiled fifteen books that Baby Boomers will especially enjoy.
Melding cartoons, stories, and family photos, Chast injects humor into the oft-serious topic of caring for elderly parents. This candid memoir tackles the hardship that comes with shirking the traditional parent-child dynamic and how that affects older adults with ailing parents. A New York Times Bestseller, this book earns popularity for both its levity and its relatable themes.
More often than not, the most stressful aspect of retirement is financial planning. In The Number, Eisenberg breaks down how to determine your "number," or the amount you'd need to retire with an enjoyable lifestyle. The book takes financial jargon and puts it in easy to understand terms, alleviating nerves and making retirement as stress-free as it should be.
Everyone's always talking about how to be financially ready to retire, but what about emotionally? Transitioning from the daily grind to a more carefree lifestyle can be jarring for many, which is why Delamontagne gives readers personal insight into how to cope with this major life change.
You probably read this classic in high school, but now is a great time to brush up on the story of the Finch family. This summer, Harper Collins is releasing the book's prequel, Go Set a Watchman. Take a trip down memory lane and remind yourself why Mockingbird is one of the most popular American novels in history.
In Flyover Country, journalist Christopher Harper follows the class of '69 from Sioux Falls, South Dakota to their adventures across the globe. Combining elements of the 1960s and today, the book is a true patchwork of stories incorporating everything from experiences in Vietnam to life raising children at home.
For many, the idea of not working in retirement is an unwelcome one. While it may be time to slow down, you don't have to stop. Collamer's book offers over fifty suggestions on out-of-the-box jobs and small businesses you can start in retirement. With everything from blogging to consulting work, you'll never have to be bored.
Written by Baby Boomer Tim O'Brien, The Things They Carried is part novel, part short story collection following a group of soldiers struggling through the Vietnam War. Lauded as one of the most important pieces of Vietnam War literature, this classic book provides opportunities for self-reflection about some of the events that largely shaped the Baby Boomer generation.
Zeilinski's book focuses on not just having enough money to retire, but on having a full life once you do. From a good support system to hobbies and creative outlets, this book lays out everything you need to know about happiness and positivity entering the next phase of your life.
9. Boom! Ted Polhemus
Through his work as an anthropologist, Ted Polhemus is able to break down the Baby Boomer generation artfully in Boom! Part memoir, part analysis, the book shows how the culture of Boomers was formed and what it all means with the help of musical and stylistic references to the time.
You could call this the ultimate guide to life in retirement­­. With essays from Gloria Steinem, Jimmy Carter, and more, this collection is a wealth of wisdom on spending your years after 65. Both entertaining and practical, this book is a must-read for anyone who's unsure about their post-retirement plans.
One of many short story collections for Ephron, I Feel Bad About My Neck uses her signature wit to chronicle the hardships of aging—from empty nesting to the great lengths she goes to in her beauty routines. Blunt and laugh-out-loud funny, the stories carry universal truths for anyone grappling with age.
There's arguably no one better to advise on happiness than the Dalai Lama himself, making this book a great resource for rediscovering how to live a happy life in retirement. With advice on everything from love to loss, The Art of Happiness shares insight from one of the world's wisest men.
Written by Baby Boomer and famous storyteller David Sedaris, Dress Your Family in Corduroy and Denim is a witty look at the ins and outs of ordinary life. Musing on everything from family vacations to popularity in school, Sedaris's stories have both heart and humor, and offer snapshots into a life growing up part of the Boomer generation.
Popular belief will tell you that your mind decreases in ability with age. To that end, Cohen has good news–– according to over three decades of research, many aspects of the brain actually improve after fifty. If you're interested in learning more about your health, this book is an interesting scientific read.
Fellow Boomer and comedian Billy Crystal offers up funny yet earnest tales from his own life in this best-selling memoir. Crystal tackles everything from the gripes of growing older to his life in show business, all while providing plenty of solid advice for fellow Boomers in the same position.