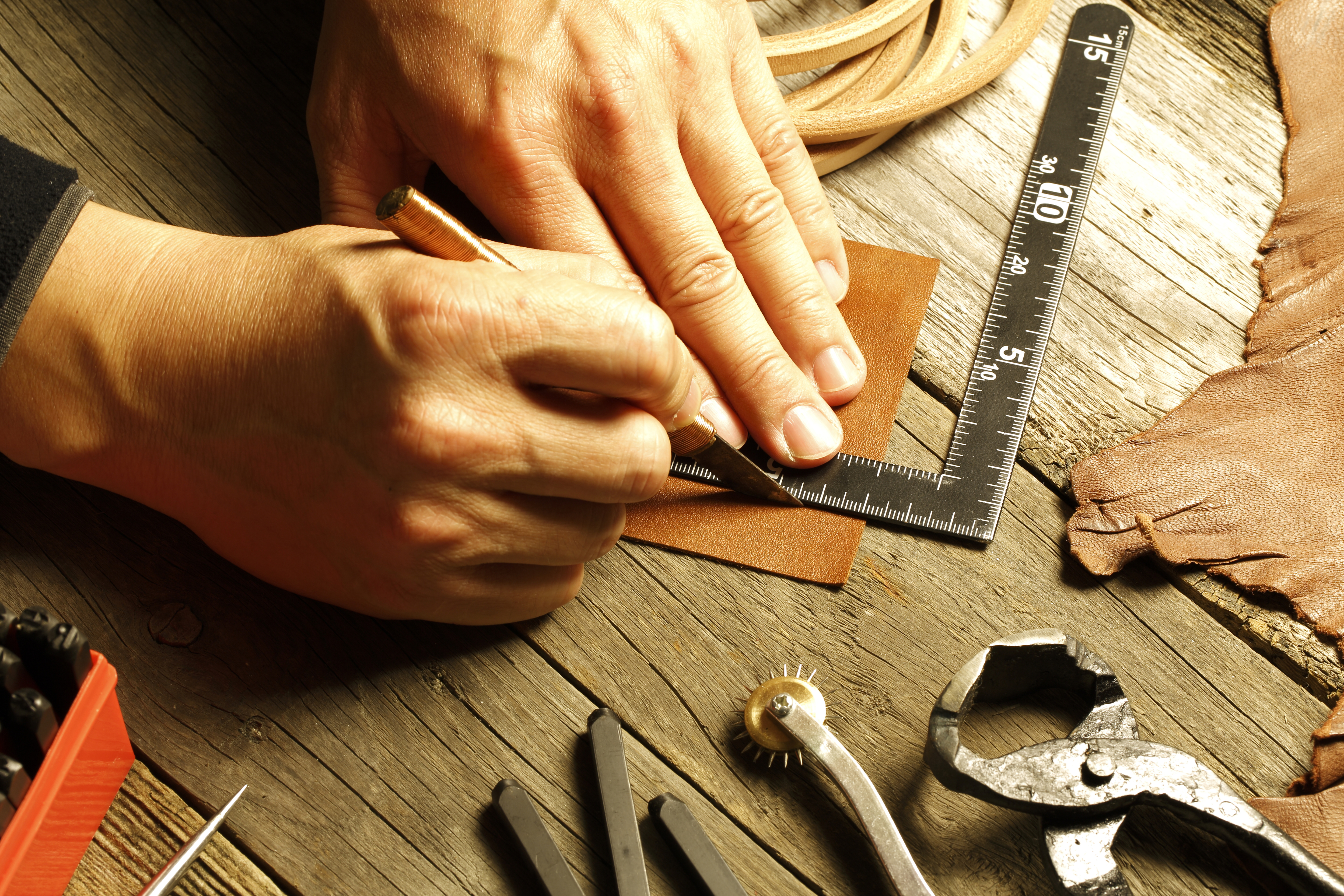 There are plenty of crafting projects that men can enjoy. Whether you want to be in your garage or backyard, it can be a lot of fun and help to pass the time. In the end, you could have some great projects completed and pridefully display your newest masterpiece.
Woodworking
Woodworking is one of the top crafting projects for men. You have to decide how big of a project you want to work on. You may want to whittle wood and create small figurines or you may want to use logs or large pieces of recycled wood in order to create chairs, benches, and tables. It's not only a hobby that keeps retirees active and focused, but it also results in some incredible finished pieces.
Model Car Building
Model cars can be built in all shapes and sizes. You can buy a kit and have a lot of fun turning a few pieces of wood into a great looking sports car. The scale that's most common is 1:18, though it's up to you as to what size you actually want to work on. Some can even be turned into remote control cars, allowing you to take your project on the road.
Bird House Building
This project is perfect for those who love birdwatching. This is also a terrific hobby for the active adult who loves to tinker, as it combines birdwatching with woodworking. If you decide to take the easier route, you can buy a kit that shows you what you need to do. You can also go with a minimalist method and use a 2-liter bottle of soda that attracts hummingbirds. This means you have a big decision to make – do you want to go with a standard house or do you want to use recycled materials? Once it's built, you can then hang it and watch as the birds flock to the house.
DIY Beer
Whether you like ale, lager, or even root beer, you have the ability to make it on your own. While they sell kits that have everything you need, you can also take to crafting some of the required supplies. By taking the DIY approach, you control all of the flavors. Once you have a finished product, you can throw a party to share it with your friends and neighbors.
Making Chandeliers
Chandeliers don't have to be fancy or expensive. By using recycled wine bottles, you can create some pretty phenomenal chandeliers. You will need a glass cutter so that you can cut the bottoms off all of the bottles. It may take a while to get a design that you like, and learn the skills, but that's half the fun. You can then explore the various bottles to get the design you want. All sorts of crafting projects are available for men. Learn about what's out there. You can work with wood, metal, glass, or really any material you can get your hands on. Whatever you choose, make sure you have some fun with it.