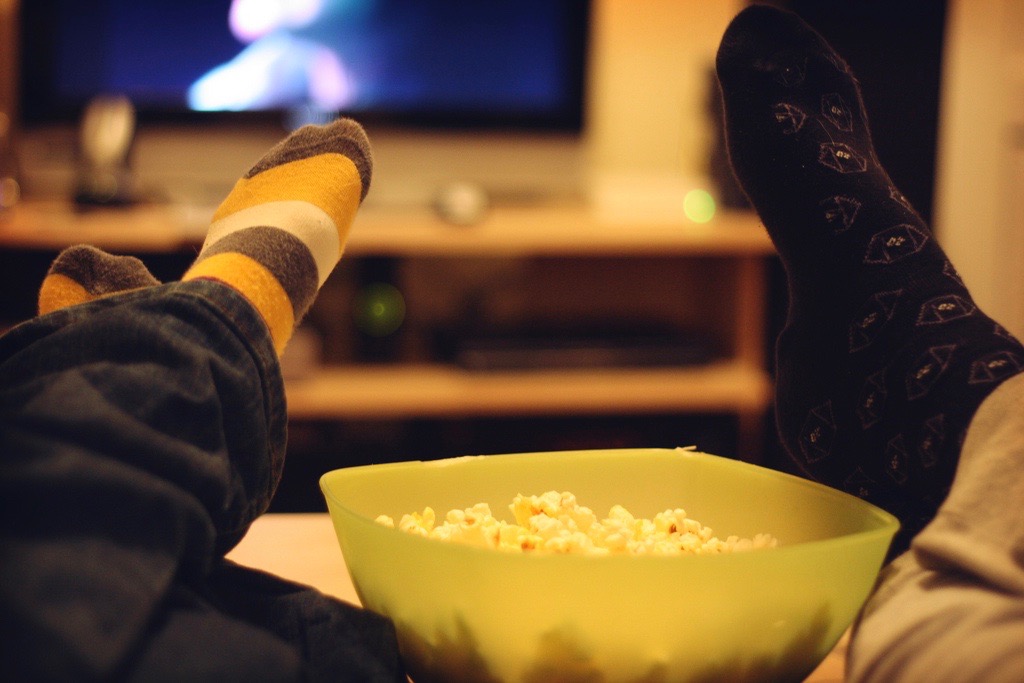 What isn't there to love about being a grandparent? Without a doubt, one of the greatest pleasures is sharing the joys of childhood experiences, without the same level of responsibility that was attached the first time around. Whatever the activity -- from a shopping trip to reading stories -- you get to really relax and engage with your grandkids in ways that you weren't always able to as a parent when everyday stresses could easily get in the way. And what better way to sit back and relax than with a movie?
Plus, with today's home entertainment set-ups, it's possible to recreate the full theater experience right at home, which is perfect for sharing classic family cinema with the grandkids. There's no shortage of great films, from your own childhood, from movies you likely watched with your kids, to ones you and your grandkids both may have missed, but here are five of our favorites that are always great to experience again and again, for all ages.
No doubt you've seen this one many times, but Steven Spielberg's classic alien-meets-suburbia film always feels fresh. He's a man who has mastered many genres, but between dinosaurs, sharks and WWII, he doesn't always make the best films to share with small children. But with this classic, you get Spielberg at his very best in a form that's perfect for the whole family.
Sure, when Jonny Depp and Tim Burton teamed up to re-make this classic, they had access to all sorts of special effects that just weren't available 40-plus years ago. But they also didn't have Gene Wilder starring! This movie has the added benefit of portraying a beautiful relationship between Charlie and his Grandpa Joe.
Ratatouille is the perfect animated movie to watch with the grandkids. Released almost a decade ago, this movie predicted how popular celebrity chef and prestige cooking shows would become. This Pixar movie has perhaps more than the usual share of winks and nods to keep the grandparents as enthralled as the little ones. And whether you'd like to share a love of making fine foods or just eating them with your grandkids, this movie about a very talented rat is the perfect way to get you started.
Not quite as famous as that other Dick Van Dyke beloved children's musical classic (Mary Poppins), this British film has a powerhouse pedigree. Based on an Ian Fleming novel with a screenplay penned by Roald Dahl, what more could you want? Indeed, this movie combines the style and gadgetry of a James Bond flick with the magical whimsy of Roald Dahl's playful style, all tied together with the catchy tunes that will have everyone smiling as wide as Dick Van Dyke's famous grin.
It's quite possible that, without kids at home but not yet a proud grandparent, you may have missed the animated films of Japanese director Hayao Miyazaki and his Studio Ghibli Productions. While there are numerous ones worth seeing, this one, which is one of the most popular, is a perfect place to get started. But be warned, between the artistry of the animation and the excellence of the storytelling, you're likely to be just as sucked into this magical tale as your grandkids are, making this the perfect film to share for the first time with the next generation.