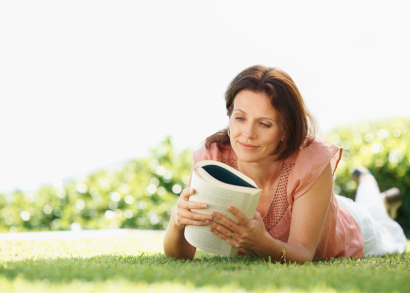 There are many fabulous books available to help you plan and manage your retirement. Many books focus on your finances and retirement savings, while others take a more holistic approach by including all the ways you can get the most out of your retirement years. Whether you are already retired or planning your future, here are five books that will help you reach your goals.
How to Retire Happy, Wild, and Free: Retirement Advice That You Won't Get from Your Financial Advisor
How to Retire Happy, Wild, and Free, by Ernie J. Zelinski, goes beyond financial planning to offer useful advice on all aspects of retirement. It includes ways to discover meaningful pursuits, stretch your nest egg, and even express your mixed feelings about retirement. With this book, you can explore your dream retirement, set realistic goals and plan a financial strategy for success.
Money for Life: Turn Your IRA and 401(k) Into a Lifetime Retirement Paycheck
In Money for Life, you will find practical advice for choosing savings plans which will fund your retirement. In writing this book, author Steve Vernon draws from over 35 years of experience in designing and managing retirement programs for Fortune 1000 companies. He is a leading expert in retirement planning and includes specific action steps in this valuable guidebook.
Can I Retire?: How Much Money You Need to Retire and How to Manage Your Retirement Savings, Explained in 100 Pages or Less
The biggest fear of retiring is often whether you will have enough money to support your lifestyle. Can I Retire? addresses that question in easy-to-understand language, using simple calculations and clear examples. While this book may not be as comprehensive as some other retirement guides, author Mike Piper provides all the information you need to assess your financial situation and get started with your retirement savings plan.
How to Retire, Fourth Edition: The 12 Most Important Decisions You Must Make Before You Retire
Now in its fourth edition, How to Retire continues to guide readers into and through retirement. The author, Stan Hinden, was a financial writer for the Washington Post who retired in 1996 but continued to write a monthly column on his experiences with retirement for the next eight years. His best-selling book features insights and advice on a wide range of retirement topics.
AARP Roadmap for the Rest of Your Life: Smart Choices About Money, Health, Work, Lifestyle ... and Pursuing Your Dreams
Active adults already turn to the AARP for discounts, resources and great retirement advice. In the AARP Roadmap for the Rest of Your Life, author Bart Astor focuses on how to get the most out of your retirement years. The book covers many important topics, such as health and fitness, finances and taxes, estate planning and checking off items on your personal bucket list. When planning retirement, these five books will help you turn your dreams into reality.